RHINOCON-2022 successfully organised
With planning to move forward in making India as world's strongest democracy and successful celebration of 75 years of Azadi ka Amrit Mahotsav, All India Rhinology Society (AIRS) recently organised its 33rd three days Annual Conference(RHINOCON-2022) at Maulana Azad Medical College, New Delhi.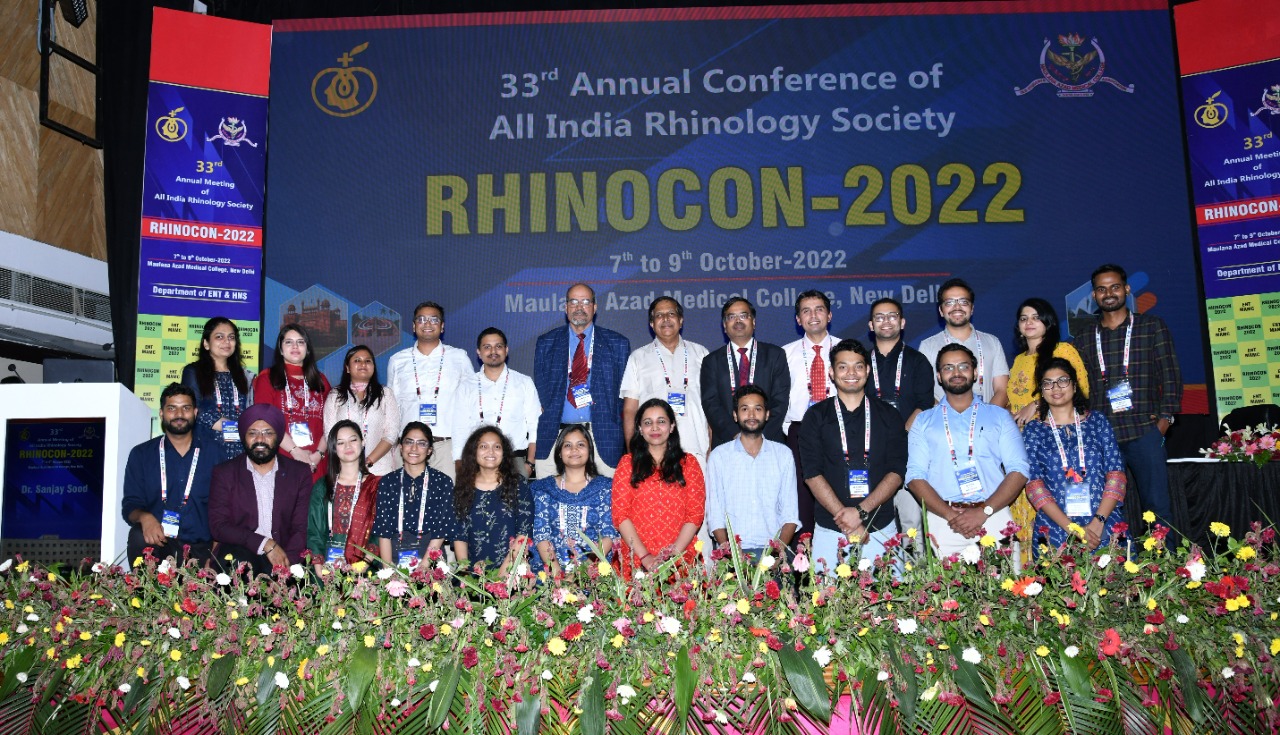 RHINOCON-2022 was a national conference in which Rhinologists from all over India and abroad participated and discussed about the diseases related to nose, paranasal sinuses, skull base, orbit and corona related manifestations. Dr Ravi Meher, Director Professor, Department of ENT and Head & Neck Surgery, said, "Rhinology is a branch where we have complex anatomy and disease mechanisms. It's a branch we Indians can take pride in since its inception with the contribution in Atharvaveda as well as "Sushruta" being the first Indian Surgeon."
The organising team of the Department of ENT, MAMC led by Prof. & Head Dr. P K Rathore and dynamic Professor Dr. Ravi Meher has not left any stone unturned in making this conference a great success.
"This conference was successfully organised after a gap of two years as a result of the Corona Pandemic. During this period, the outstanding work has been done by our Rhinologists which was already acknowledged by AIRS. In fact, we were the key players in the management of the Mucormycosis Epidemic. I thank you all from the core of my heart, " Dr Ravi Meher, added.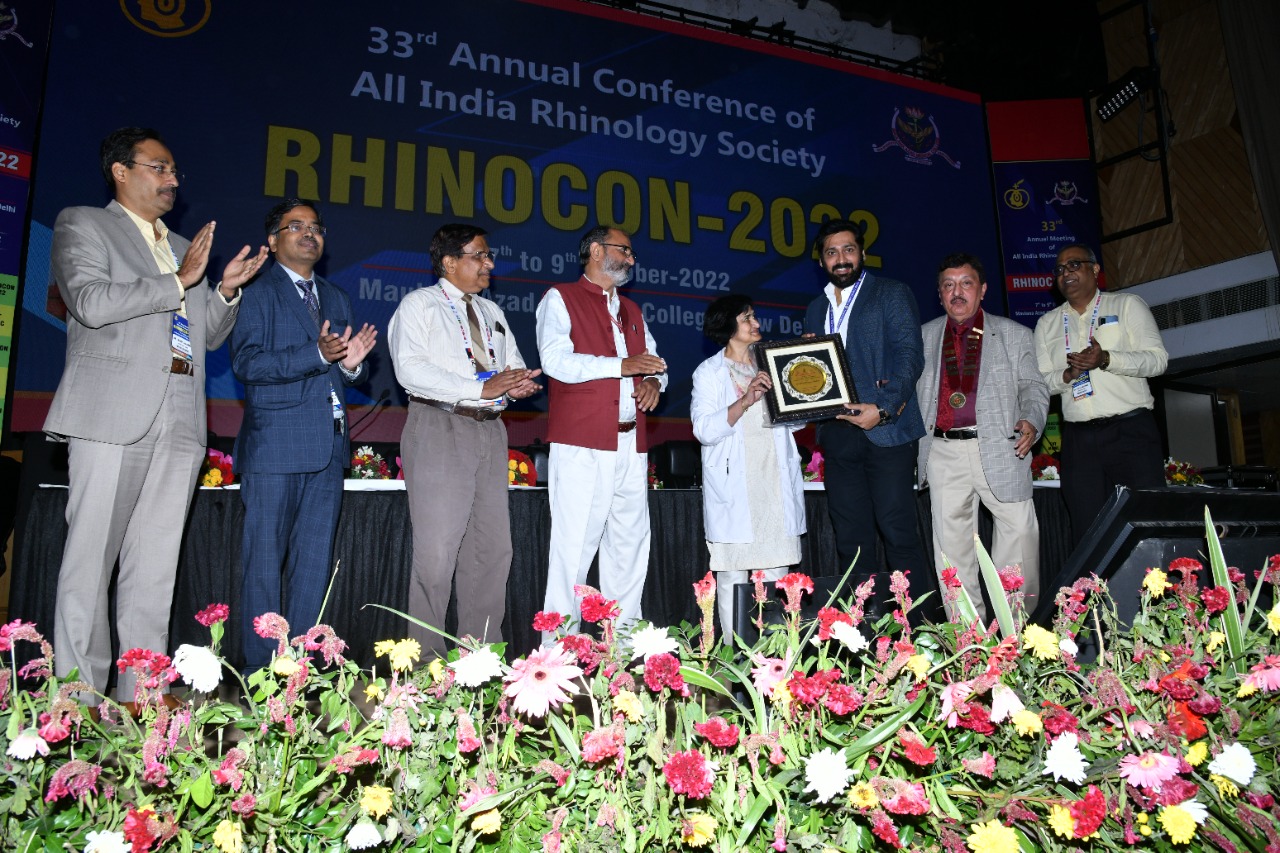 The excellent scientific programme included Live Surgical Demonstration on day one followed by 2 days of scientific activities which included various scientific sessions, orations and keynote lectures from national and international experts. There were also various activities for residents including free papers, posters, video presentations and Quiz.
It was a very successful conference with more than 350 participants and faculty.