Encouraging Healthy Living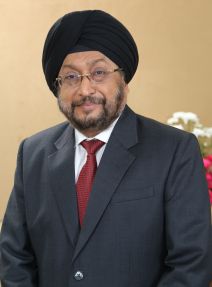 Kuljit Singh Popli is the Chairman & Managing Director of Indian Renewable Energy Development Agency Limited (IREDA), which is a pioneering developmental financial institution dedicated for financing of renewable energy and energy efficiency projects in India. Recently, he has been honoured with Double Helical National Health Awards for Outstanding Contribution in Respective Field as renewable energy greatly contributes to reducing the threat of climate change, enhancing people's health and happiness by promoting sustainable living.
Under Mr Popli's leadership, IREDA is positioned as the most credible and important institution in the Renewable Energy space in India. The organisation is progressing on an exponential growth trajectory. He has been instrumental in bringing out several new and innovative financial products/schemes and to help meet the financing requirement for the renewable sector. IREDA has also been carrying out notable work under CSR and sustainable development.
Mr. Popli has rich experience of working over 37 years in the Power Sector in the country. He has served eminent institutions such as National Hydroelectric Power Corporation (NHPC) and Power Finance Corporation (PFC), prior to joining IREDA in 2007.
Mr. Popli is also on the management board of several organizations of national importance and also official member of various high level committees set up by the Government of India in the field of Renewable Energy & Energy Efficiency. He is also Country Representative for International Solar Alliance – Affordable Finance at Scale.
The contribution made by Mr Popli to the organization, profession and society at large have been well recognized and several prominent honours have been bestowed on him and IREDA. He is an Engineer by profession with added qualifications in Finance and Law.