Spreading smiles of health and wellbeing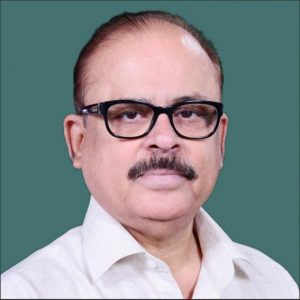 Soft-spoken, amiable and kind-hearted by temperament, Tariq Anwar is a veteran politician with a never-say-die spirit. He is also involved in a number of social services and humanitarian activities such as making basic healthcare, wellbeing, equal opportunities and education facilities accessible to the people. He has been holding various health camps and offering healthcare assistance to masses especially in his parliamentary constituency Katihar (Bihar).
Tariq Anwar was born on January 16, 1951. He is currently a member of the Indian National Congress (INC). He served as the Minister of State of Agriculture and Food Processing Industries between 2012 and 2014.
The seasoned politician comes from an illustrious family. He is grandson of freedom fighter late Barrister Shah Zubair, who represented Bihar in the Council of States and was a close associate of Mahatma Gandhi. Also, he was president of Bihar and Orissa Pradesh Congress Committee.
Tariq's father, late Shah Mustaque Ahmed was Member of Bihar Legislative Assembly. He was Chairman of Bihar State Sunni Waqf Board and Bihar State Urdu Academy. Shah Tariq Anwar started his career as a journalist. Later, he assumed his family legacy and became active in politics as a Congress member.
He joined the INC in 1972. His political career began as a student leader. He was the national president of Indian Youth Congress. He later on contested his first Lok Sabha elections from Katihar on a Congress ticket in 1977 which he lost before winning three years later. In 1989, he was offered the post of the minister of finance in the government of Bihar, headed by Satyendra Narayan Sinha.
Anwar has been a member of the Parliament for more than three decades – elected five times to the Lok Sabha from Katihar, and two times to the Rajya Sabha from Maharashtra. He questioned the Congress party leadership over a presidency dispute of the party in 1999 along with Sharad Pawar and P. A. Sangma, A few days later, they were expelled from the party's prime membership for six years. They later quit the party and formed Nationalist Congress Party (NCP).
However, the NCP kept to its roots and chose to support the Congress-led United Progressive Alliance for two terms at the Centre between 2004 and 2014. In October 2012, Anwar was appointed Minister of State for Agriculture and Food Processing. During the time, he served as a member of the Rajya Sabha, the upper house, representing Maharashtra. He recently resigned from the NCP, and re-joined the INC in 2018. He had differences over the apparent clean chit given by colleague Sharad Pawar to the Narendra Modi government in the Rafale deal controversy.
Tariq Anwar has really come a long way. As he explains, "I am happy to come back to my roots and very excited to begin a new journey to serve the country with greater vigour and enthusiasm. I stand committed to the cherished ideals of secularism, social justice, fair play and communal harmony for which I will continue to fight throughout my life."
It is leant that Tariq Anwar is likely to contest from his parliamentary constituency Katihar (Bihar) again in General Elections 2019.