Now Kailash Deepak Hospital in Delhi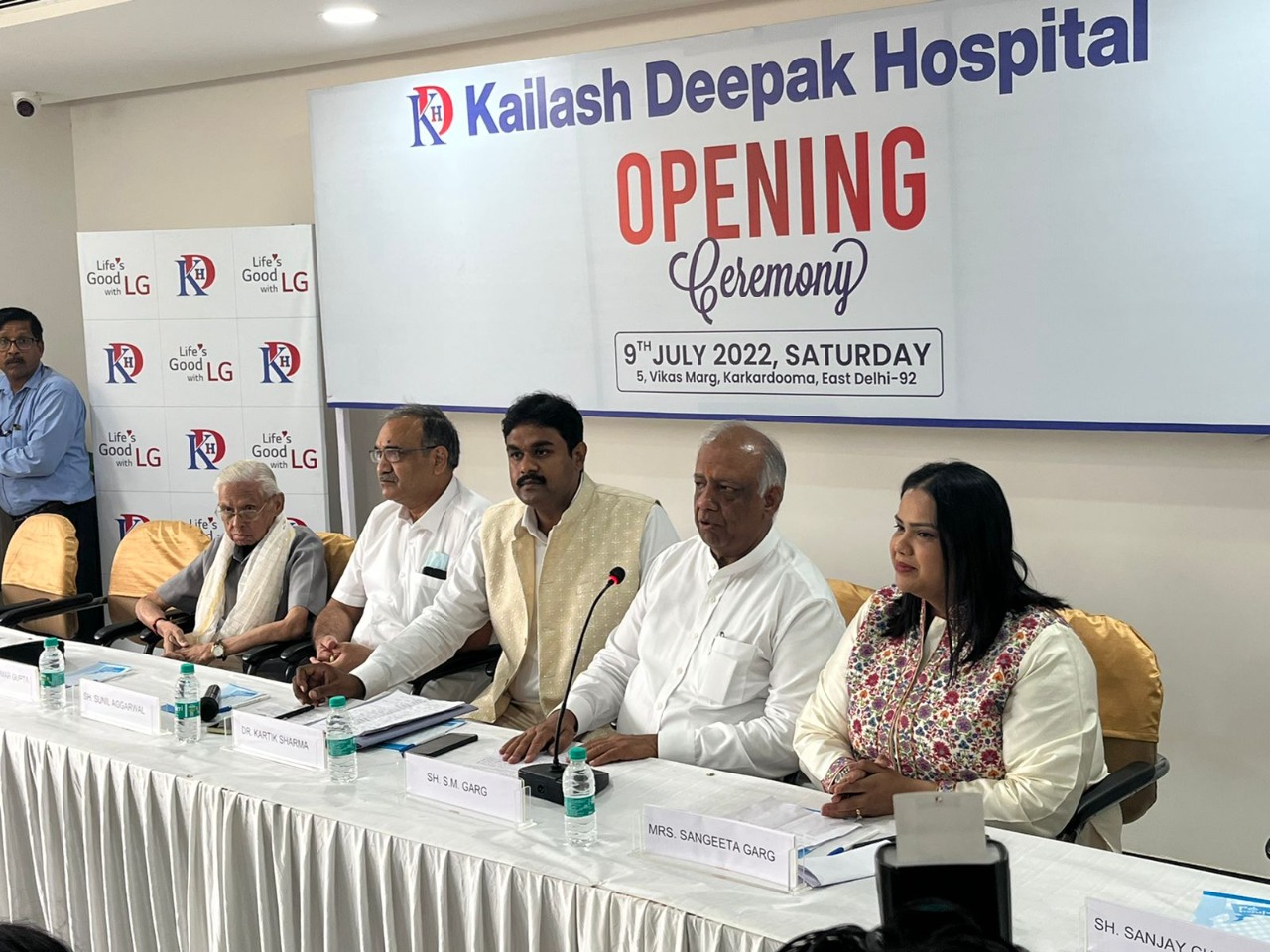 The new hospital of Kailash Deepak Hospital Group is recently inaugurated near Karkardooma Court located on Vikas Marg, Delhi.
First of all, CMD of Kailash Deepak Hospital Group and MP from Gautam Budh Nagar Lok Sabha constituency Dr. Mahesh Sharma and Director SM Garg duly worshiped the idols of Lord Shri Shankar and Lord Shri Ganesh installed in the premises of the constructed hospital.
According to Dr. Mahesh Sharma, the newly built Kailash Deepak Hospital is a 508 bedded hospital. At present 320 beds have been become operational. All state-of-the-art facilities have been arranged in the hospital.
On this occasion, Dr. Uma Sharma, wife of MP Dr. Mahesh Sharma and senior doctor Dr. Uma Sharma, former Union Health Minister Dr. Harsh Vardhan, Delhi MP and famous folk artist Manoj Tiwari, East Delhi MP Gautam Gambhir, SM. Garg, Smt. Sangeeta Garg, Dr. Kartik Sharma, Sunil Aggarwal, Vijay Kumar Gupta, Kailash Deepak Hospital CMD Shashi Mohan Garg, Sanjay Chitkara and all the doctors and staff of the hospital were present.
Shashi Mohan Garg observed a 2-minute silence fast for the peace of the souls of the departed devotees during the Amarnath Yatra and prayed for the peace of their souls. Shri Garg informed that this hospital has been started of 350 beds, which will be further increased to 500 beds in future. All types of state-of-the-art facilities are available here.
Kailash Hospital was started in the year 1990 with a small clinic in Sector-19, Noida. Now it has become a huge group. This group has a dozen hospitals in Uttar Pradesh, Rajasthan and Uttaranchal. Now the state of Delhi has also been added to this episode. This entire journey of progress is a 'success story' of selfless work done by the dedication of Dr. Mahesh Sharma.