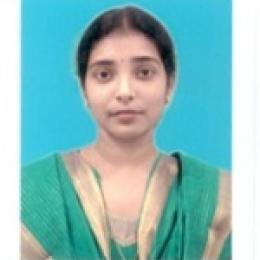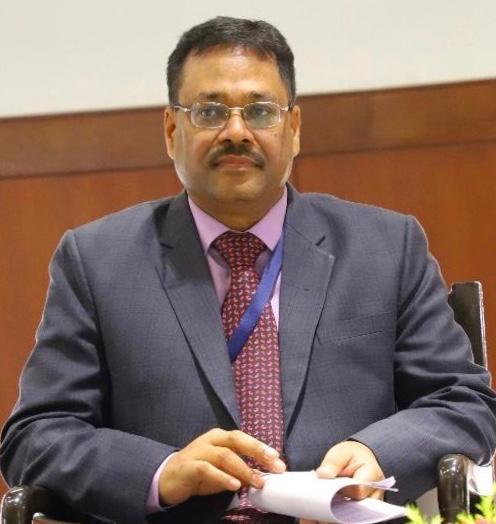 Even though the global Coronavirus outbreak appears to be under control, the virus continues to exist by occasionally altering its form and giving twists and turns…
By Dr N. K. Prasanna/ Dr S. K. Varshney
Some alarming headlines are circulated regarding the newest Omicrons generated from the omicron family. Immune-evasive is a strategy used by pathogenic organisms and tumors to evade host immune responses to maximize their chances of being transferred to new hosts or continuing to grow.
Hence developing vaccines against them is important and it is inevitable. In an interview, the CEO, the Serum Institute of India revealed that the vaccine will be made available soon and the company is going to bring a vaccine to prevent the variant.
In India, the omicron version of SARS-CoV-2 has three unique novel sub-variants identified as BF.7, XBB, and BQ.1. The fifth variant of concern has started to dominate in various regions through a number of lineages. The mutations are shown to be highly immune evasive due to the potential growth accretion that allows them to replace previous sub-variants such as BA.5.Yet, little is known about the pathogen that causes this disease. However, as winter draws closer, cases are expected to soar in India and around the world.
As of October 23, 2022, India recorded 1,994 fresh cases with an active caseload of 25,968 are declined to 23,432. In this time frame, more than 200,000 tests were performed according to the ministry of health.
"Corona new waves will come again and again for 4-6 months so booster doses are mandatory," said Dr. Soumya Swaminathan, Chief Scientist of the World Health Organization (WHO). For weak individuals, a third dose is essential, and "Taking a booster shot is vital to strengthen the diminishing immunity, especially for people who are weak." This is high time that the government should encourage people to take booster doses, and it is important to inform them that three doses are required for robust, long-lasting immunity and advised them to wear masks.
According to Swaminathan, high prevalence BA.4 and BA.5 omicron sub-variants (descendants of BQ.1 and BQ.1.1) are also spreading along with a decline in immunity. She claimed that "people's behaviour" of not wearing masks is still another important factor contributing to the rise in cases. The percentage of those who have taken three doses is lower in India. People over 60 years old are given booster doses with high priority, but only 15% of them have done so to date. Among people ages 18 to 59, only 1% received a third dose.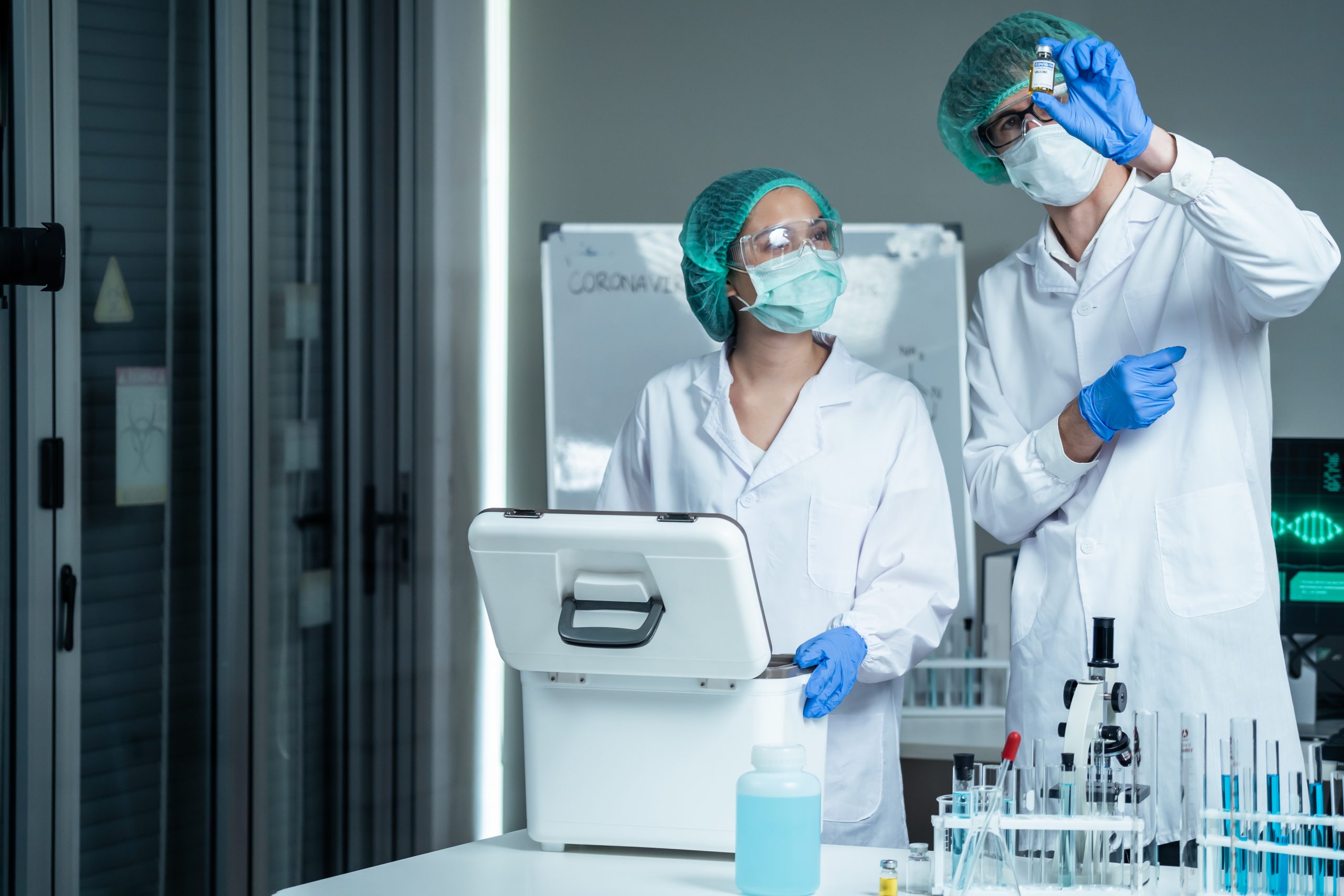 The new variants: Rising cases of Omicron's XBB variant in India
As India prepared to celebrate one of its major festivals, Diwali, a fresh wave of Omicron sub-variants has invaded the country, sparking fears. Omicron's XBB variant, a recombinant of BA.2.75 and BJ.1, was identified in India and is currently responsible for an increase in Covid cases in Maharashtra. This variant is also a cause of an unexpected spike in Covid cases in Singapore. According to the Gujarat Biotechnology Research Centre, BF.7 has also declared its presence in India. Experts in infectious disease claim that the symptoms of Omicron's XBB variation are similar to those of its other siblings: they are mild and not particularly harmful. The major mutation, or abrupt qualitative genetic alterations in its structure, may, nevertheless, result in a rise in a number of cases, which could lead to an increase in hospitalizations.
Over 70 cases of the Covid-19 virus in 5 states of India have been attributed. Initially, The new strain, known as the XBB variant, was found in the US in August and within a week caused more than a doubling of positive cases in Singapore (from 4700 to 11,700 in one day), says in an interview Dr. Charu Dutt Arora, Consultant Physician , and Infectious Disease Specialist Head, Ameri Health, Asian Hospital, Faridabad.
XBB Variant: What is it?
Similar to other viruses, Covid-19 is constantly evolving into new, more dangerous, transmittable, and evasive strains. XBB variant belongs to the Omicron lineage, scientifically known as BA.2.10, and is a combination of BJ.1 and BA.2.75. It was discovered in the US in August 2022 and since then, it has begun to replace other Omicron variants just like Omicron replaced the Delta variant worldwide," according to Dr. Arora.
According to reports, the XBB variant has significantly have more mutations than the previous Omicron sub-variants and has changed in such a way that protection gained via prior infections and vaccinations may no longer be effective or may not work. Additionally, this is leading to an increase in hospitalizations in Singapore.
The variant has a lot of mutations, especially in the receptor binding domain, the outer surface protein of this Covid virus leading to the immune invasion which means the common existing antibodies against the Coronavirus that is being acquired by either vaccination or through natural infection (won't work). This variant has mutated in such a way that can evade this immunity and cause this infection says Dr Ankita Baidya, Consultant – Infectious Disease, HCMCT Manipal Hospital, Dwarka.
Symptoms of omicron XBB Variant:
The majority of cases in this variant are also mild, with symptoms of the upper respiratory tract including a sore throat, cough, and nasal congestion. A few patients also present with a lot of myalgia, (Soreness and achiness in the muscles that can range from mild to severe.) loose stools, or gastrointestinal issues. Even while the severity is not often severe, there are cases, particularly in older individuals, who have diabetics, and people with weekend immune systems, where the infection is serious enough having the chances of hospitalization are possible. This has been confirmed by various other nations.
The structural modification in the virus makes it more contagious and able to infect huge numbers of people quickly within a short span of time, making it highly contagious as a result of its capacity to elude host immunological reactions. Dr. Baidya explains current ongoing vaccines may not be very effective at protecting against this strain, and the antibody cocktail that is used to prevent severe infection may not be very beneficial in this circumstance.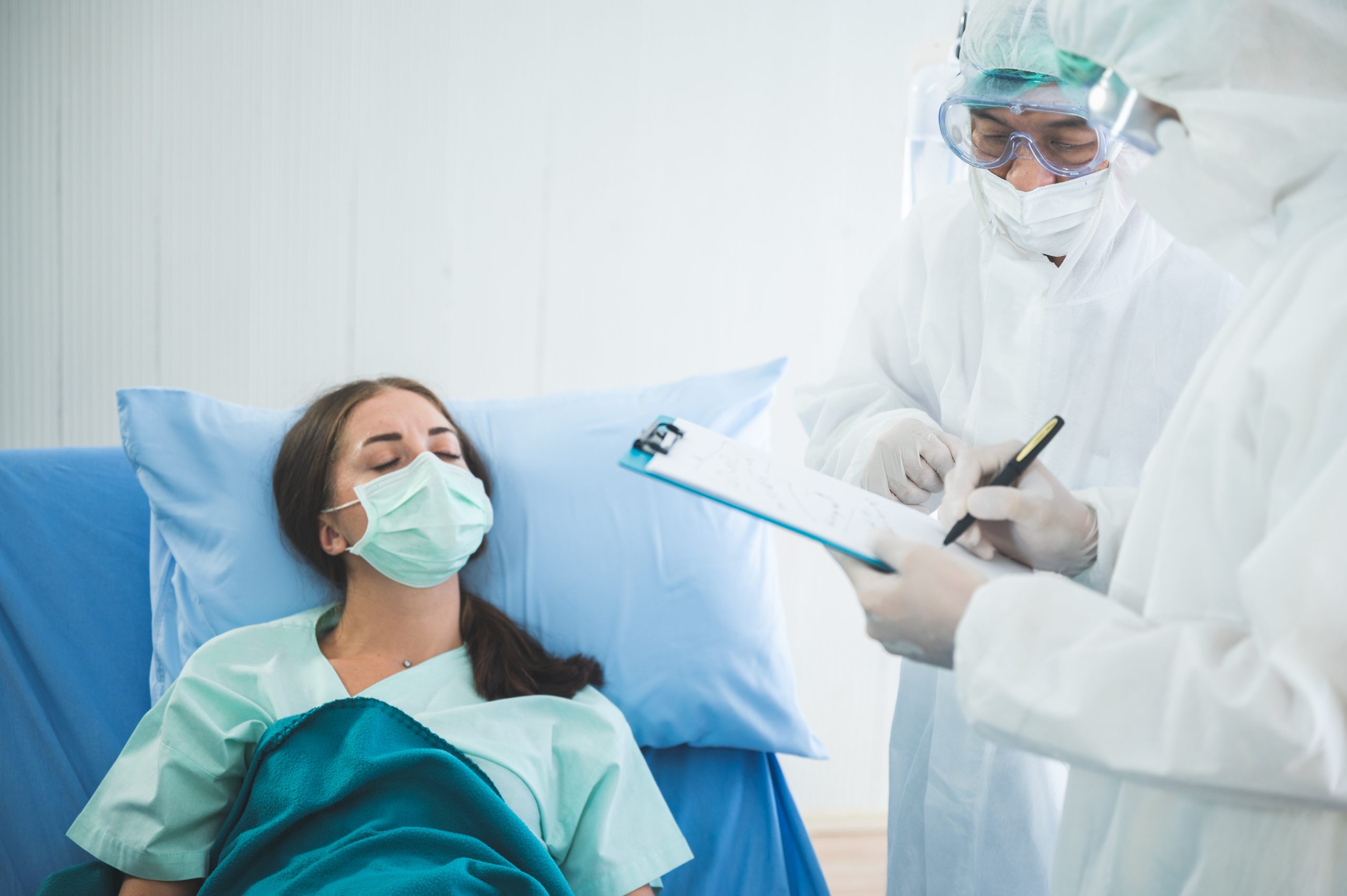 Omicron BF. 7: What is it?
Omicron BF. 7, also known as Omicron spawn, is the most recent sub variant of the Omicron Covid variant, which was first found in China. The new variant's quickly spread has already had an impact in the US, UK, Australia, and Belgium. The first case of BF.7 has been found in India as detected by Gujarat Biotechnology Research Center.
BQ.1 and BQ.1.1:
BQ.1 and BQ 1.1 Sub variants are descendants of omicron BA.5 have been responsible for causing huge spike in the number of cases. In India the first case of BQ.1 was reported in Pune, Maharashtra. The two variants, which accounted up more than 28% of new infections as of the week ending October 22, are currently receiving a lot of attention in the US due to how quickly they have been increasing.
BA.4.6
This sub variant differs from its parent BA.4 due to two extra spike protein mutations. Since many weeks ago, BA.4.6 has maintained its position as the second-most prevalent strain in the country. Despite a rise in its proportion of cases during that period, BA.4.6's growth on a national level has not been particularly rapid. After circling about 12 percent for a few weeks, the CDC assessed that BA.4.6 was responsible for little more over 11 percent of new cases in the United States as of the week ending October 22. According to previous research, BA.4.6 is more capable than BA.5 to evading neutralizing antibodies produced by prior infection or vaccination.
BA.2.75 and BA.2.75.2
Early study indicates that this sub variant lineage initially caused concern over the summer due to its possible immunological evasiveness. However, they haven't really taken off yet. The two types have been progressively expanding in the US. As of the week ending October 22, the CDC estimated that BA.2.75.2 accounted for 1.3 percent of cases and BA.2.75 for 1.6 percent.
Immune evasion: is a strategy used by pathogenic organisms and tumours to evade a host's immune response to maximize their probability of being transmitted to a fresh host or to continue growing, respectively.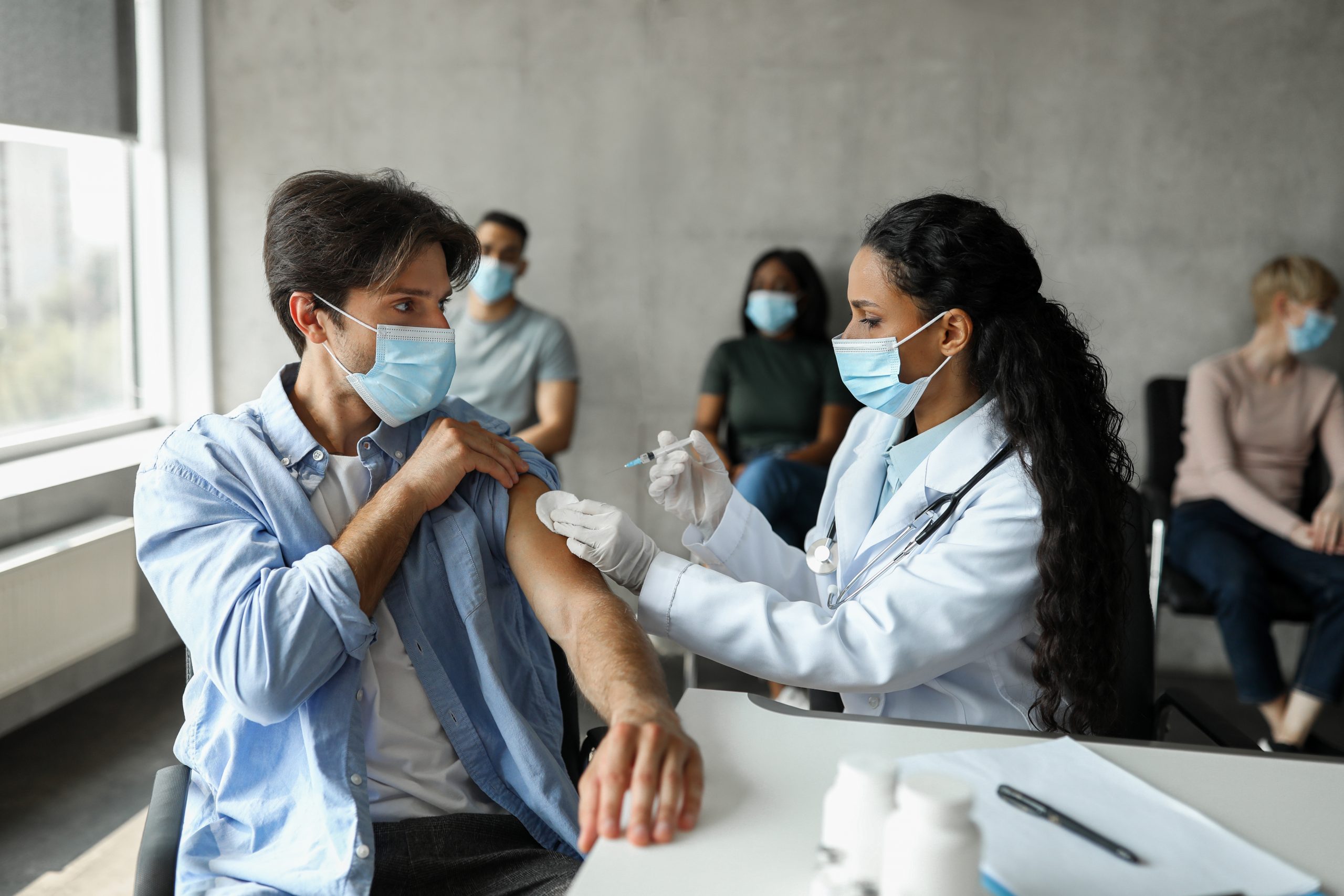 Booster doses:
Observation on the mode of spread of the new variant Omicron of Covid and the effectiveness of vaccines against it are being examined. Genetic variations and structural changes have been observed in many other countries regarding this new type. Will these changes increase the spread of the virus? Does it have an effect on how well the performance of vaccines works? To face this situation we should further advocate for strengthening the nation's ongoing immunization program. Rivera cautions that while these new boosters will improve our protection against the virus, they are not a silver bullet to ending the pandemic. The purpose of boosters and variant-specific boosters is not intended to chase the variant. We will never be going to win that rat race," said Jetelina.
Did the Omicron variant infect us via animals?
Corona appears to be spreading less widely than before, but it actually continues to mutate and create new forms every day. According to the most recent studies the Omicron variant, which was found last year, is thought to have originated from animals, They might have spread the infection to humans.
The genesis of the Coronavirus, which rocked the nations of the world, is still a mystery. The process of how humans are infected is still not understood. According to the recent research and report published in an international science journal on the above subject animals are where the Omicron variation first appeared. They might have spread their disease to humans.
American researchers conducted a study on the origins of the Omicron variant, which is widespread in many countries. As part of this, a structural biology analysis of Omicron was carried out. Most of the mutations inthe omicron spike protein was found to be absorbed by the receptors in mice. They were found to antagonize human receptors. Through these, it was estimated that the origins of the omicron variant may have come from other animal species than humans
The transmission of corona viruses from animals to humans is constantly under threat to global health. According to Fang Lee, an expert from the University of Minnesota in the United States and researcher of the most recent study, "the current analysis confirms that all corona viruses that have been circulating in people so far have come from animals." According to him, The Covid-19 virus, has the ability to infect a wide variety of animals. This is one of the prime reasons for the birth of novel variants. Fang Lee revealed that the target is the coronavirus in humans and animals. Currently, Fang Lee, developing new treatment methods to face the potential future corona epidemics.
Conclusion
The stressful circumstances of corona forced us to rethink again. A veritable roller coaster ride full of ups and downs. It has been tough and challenging, but equally unforgettable. Instead of worrying about what happened yesterday, the challenging conditions of Corona forced us to reflect more, think more, and be more ready to create a new tomorrow. We remained committed and moved forward with unflinching optimism and a rekindled vigour, staying dedicated with unwavering hope and doing what needed to be done while facing challenges is important. We also kept India's flag flying high marching ahead in the face of adversity. Starting from scratch in vaccine manufacturing to the distribution of vaccines a lot of learning and unlearning had taken place.
During those trying times and despite all the odds we have come out victorious. Again a fresh effort was still required to face this ongoing pandemic. We need to accept the new normal. Accepting that it's ok to be not ok," is a little tough and uncomfortable but, as citizens of India we should be self-reliant to face the current situation.
SARS-CoV-2 variants are constantly evolving. When a new variant of concern arises what precautions need to be taken, and how can the scientific community proactively anticipate, prepare and respond to reduce the disaster risk? Recommendations for investments in pathogen surveillance, systematic, standardized variant characterization, real-time variant identification in point-of-care diagnostics, and international data exchanges are the important steps on where one needs to focus. Finding immunity gaps can help in the development of new vaccines, treatments, and diagnostics.
These strategies help to create a more resilient system capable of responding to the COVID-19 pandemic and other pathogens. If we want to prevent variants like omicron, it's vital to make ensure that everyone on the planet has access to vaccines. In continents like Africa, and other least-developed countries it is estimated that only about 7% of the population is fully vaccinated. As a result, when there is a sizable population that is unvaccinated, the virus has a chance to mutate and develop a new variant. Therefore, it's really crucial and extremely important that wealthy countries like the US may provide and make vaccines accessible to countries in Africa and other regions where vaccination rates are very poor.
With the holiday season going in full swing, there are a lot of gatherings and many parties are happening with no travel restrictions in effect. There is a high chance and the probability of a rise in the positive cases during next 3-4 weeks is considerably high.
According to Dr. Arora, there are no specific preventive guidelines against this variant. Following Covid appropriate behaviour, maintaining cough etiquette, and frequently using hand sanitizer. Immuno-compromised individuals like the elderly, or those suffering from heart renal, and cancer issues should strictly follow all safety measures. To stop the further spread in the community, one must remain isolated and seek medical advice whenever they experience any symptoms, advises the specialist.
(The authors are Senior Scientist at CSIR-National Institute of Science Communication and Policy Research, New Delhi/ Head, International Cooperation, Department of Science and Technology, New Delhi.)