Today mental health issues like stress, anxiety and depression are increasing in severity especially number in youth in higher educational institutes pose a serious challenge or a threat to their well-being…
By Prof (Dr) Harvinder Popli/Dr. Geeta Aggarwal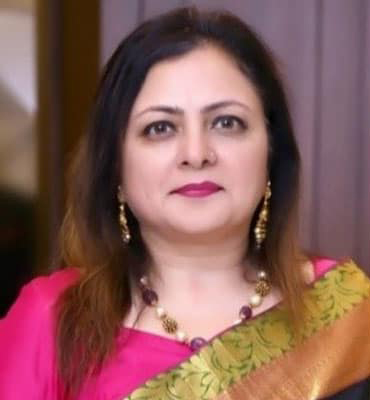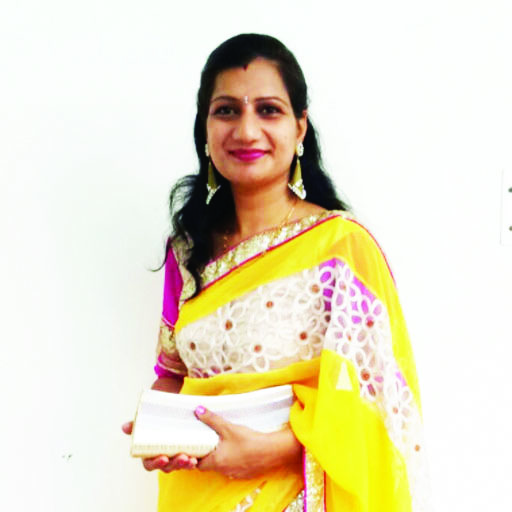 According to World Health Organization (WHO), mental health disorders are also one of the leading causes of disability worldwide. For example- Stress which is a process in which environmental demands exceed the adaptive capacity of an organism, resulting in psychological and biological changes that may place persons at risk for disease like anxiety or depression.
And if talk about Anxiety, this is a psychological and physiological state characterized by cognitive, somatic, emotional, and behavioral components, which combine to create an unpleasant feeling that is typically associated with uneasiness, fear, or worry.
While depression includes persistent sad, anxious or "empty" feelings, feelings of hopelessness, feelings of guilt, worthlessness and/or helplessness, irritability, restlessness, and loss of interest in activities or hobbies. In recent years, stress, depression and anxiety have affected college students at alarming rates. Improving adolescent mental well-being remains a challenge for most societies as it not only affect their health but also their academic achievements at different points of time.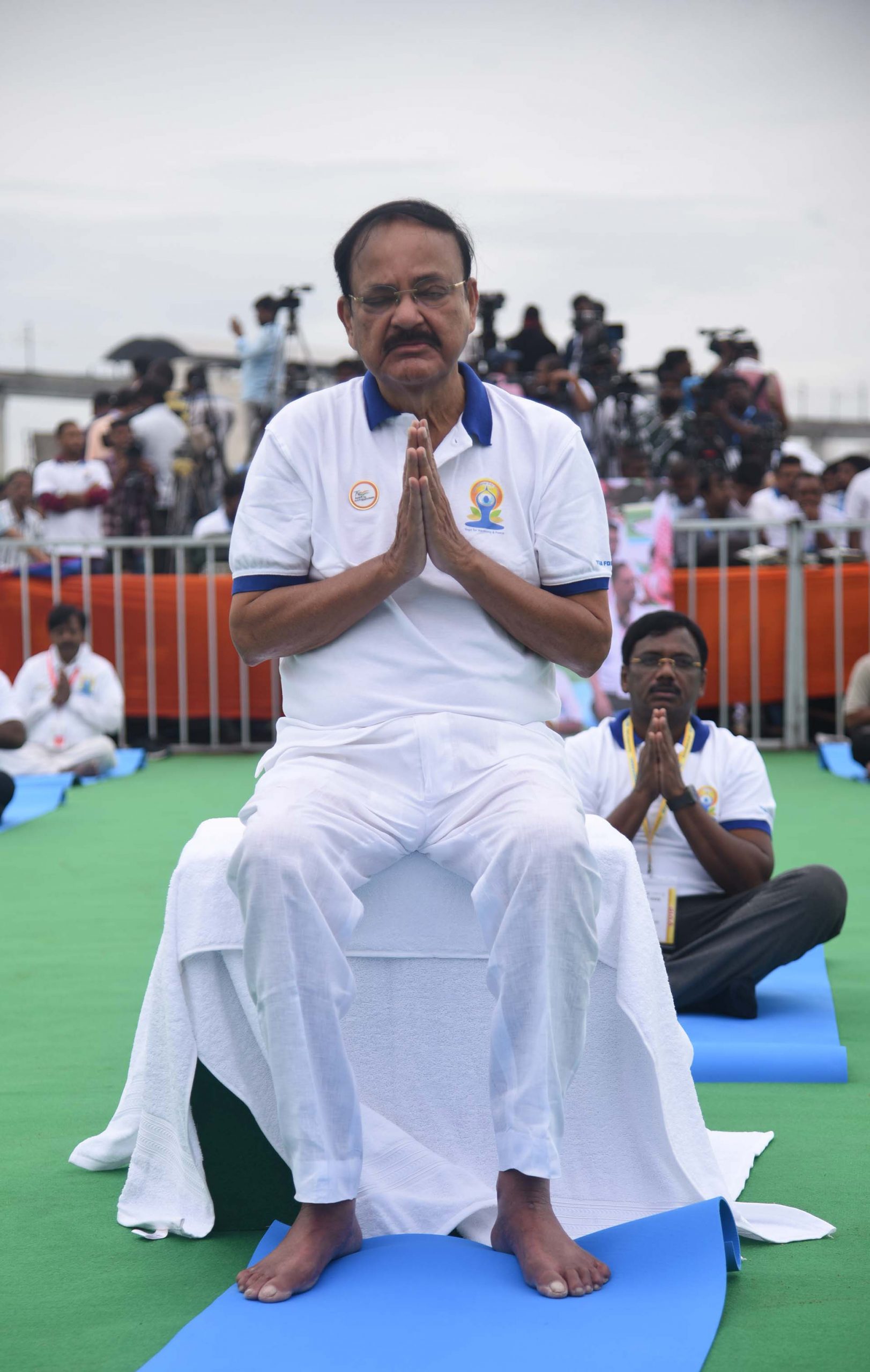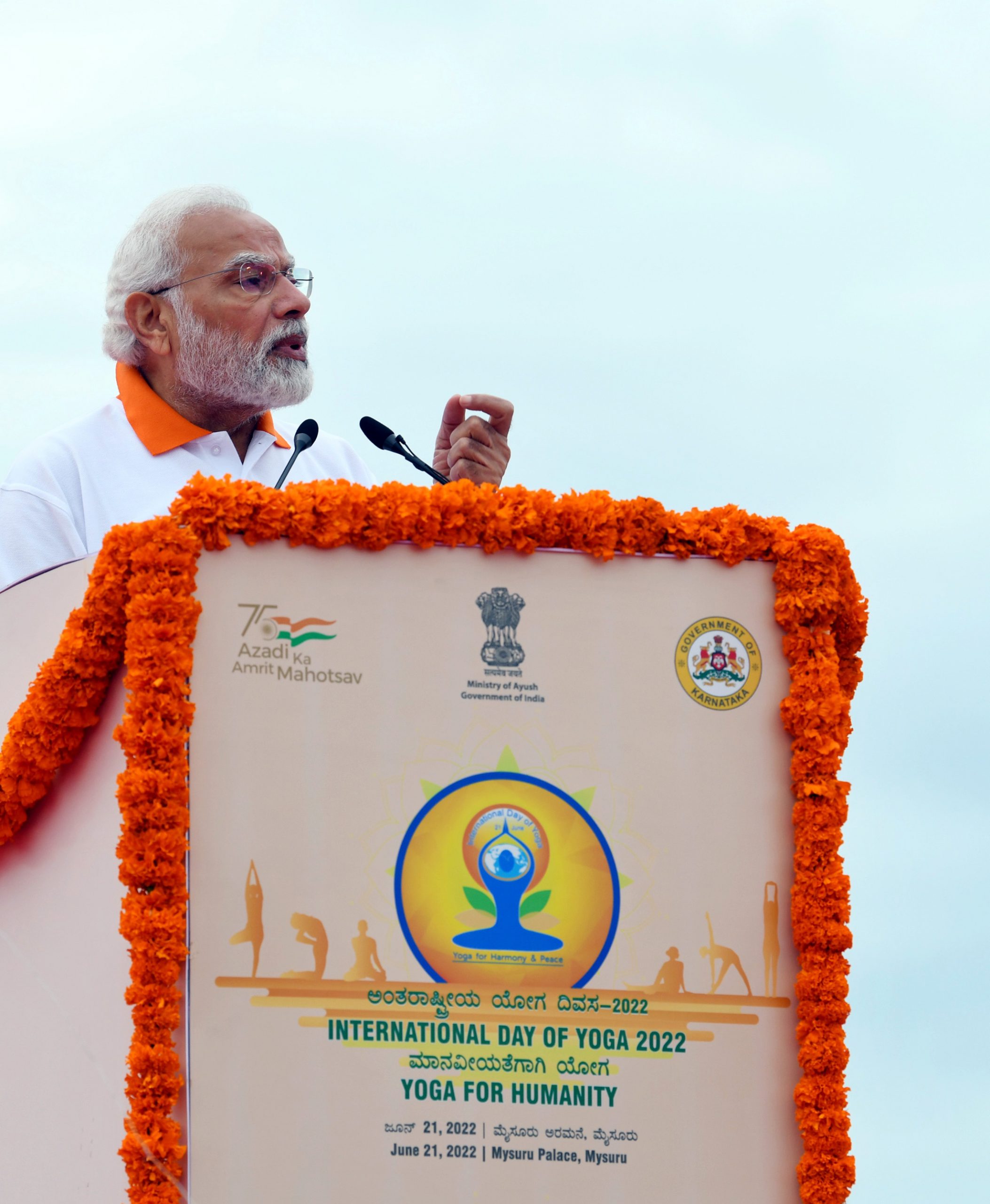 Treatment resistant mental disorders do not adequately respond to the typical treatment i.e. anti-depressants, antianxiety etc. Further due to the adverse effects of drugs in the treatment of stress, anxiety and depression, and in some cases their lack of effectiveness; researchers seek non-pharmacological and non-invasive treatment for these disorders.
Yoga has been around for centuries and combines stretching, strengthening, compression of internal organs, deep breathing, and meditation. Yoga's greatest aim is to create compassion within and a deep sense of unity and oneness with all forms of life. Yoga is an individual activity that has social implications. Those who regularly participate in yoga typically interact with the world in calmer and more reasonable ways. More positive social interactions and relationships are one of the ripple effects of individual yoga practice. Accessible or complementary yoga classes offer low income people the opportunity to experience the benefits of inner peace and healthier body. When practices such as yoga are accessible to all, larger effects are possible. Without overstating the impacts, potential consequences of large scale population mental well-being initiatives such as this are less violence in society, less addiction, greater ability to be authentic with one and others.
Recent research findings have demonstrated effect of yoga for many conditions, including multiple sclerosis, asthma, irritable bowel syndrome, lymphoma, hypertension, drug addiction, osteoarthritis, and mental health issues. The researchers suggest that yoga as an intellectual and mental exercise and can improve the psychological conditions for monitoring and managing stress and negative emotions, increase positive emotions, and help mental balance. However, despite the popularity and the positive psychological and physiological effects of yoga, it is not widely studied to find how much it really prevents and treats mental disorders and still wider and more rigorous studies would be needed to test the validity of the yoga in mental health.
According to health experts, regular practice of yoga will surely help students achieve a better life, physically, mentally and spiritually as well. Practicing of Yoga develops strength and balance as well as inner peace. All yoga styles create a feeling of lightness, ease and relaxation. Regular Yoga practice by young generation can have a positive impact on mental health. Validated research can prove impact of yoga for management of stress, anxiety, mild to major depression in students of higher academic institutions.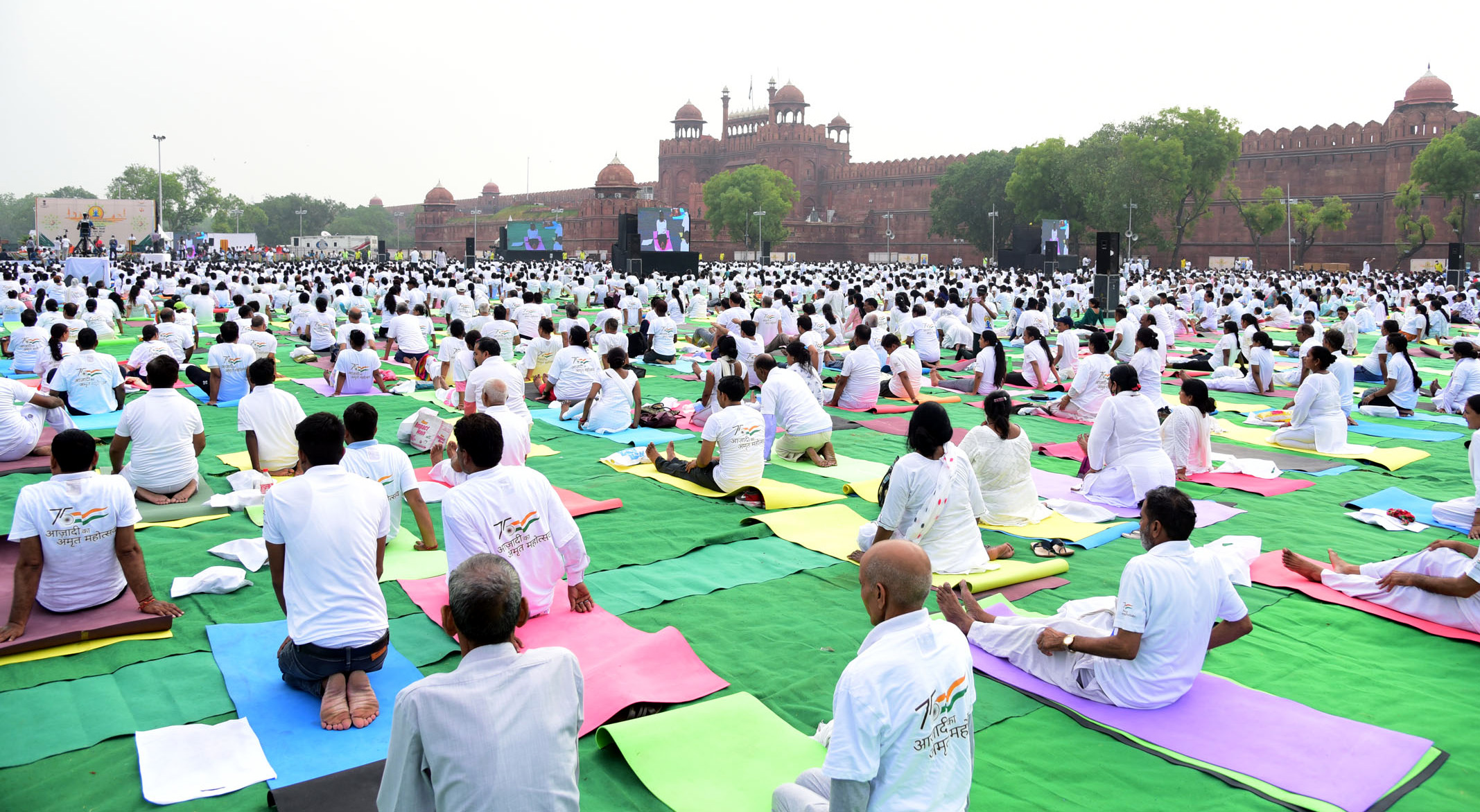 Delhi Pharmaceutical Sciences & Research University (DPSRU) has also set up Yoga and Fitness Centre in the university. It has been made part of curriculum and various research projects have been designed and submitted by the university in the field of Yoga.
The purpose of International Yoga Day is to promote yoga and endeavor towards making it a part and habit of everyone's daily routine. Since its inception in the year 2015, June 21st is celebrated as The International Day of Yoga all over the world. This idea was proposed by Prime Minister, Narendra Modi who said, "Yoga is an invaluable gift of India's ancient tradition. It embodies unity of mind and body; thought and action; restraint and fulfilment; harmony between man and nature; a holistic approach to health and well-being. It is not about exercise, but to discover the sense of oneness with yourself, the world and the nature. By changing our lifestyle and creating consciousness, it can help in well being."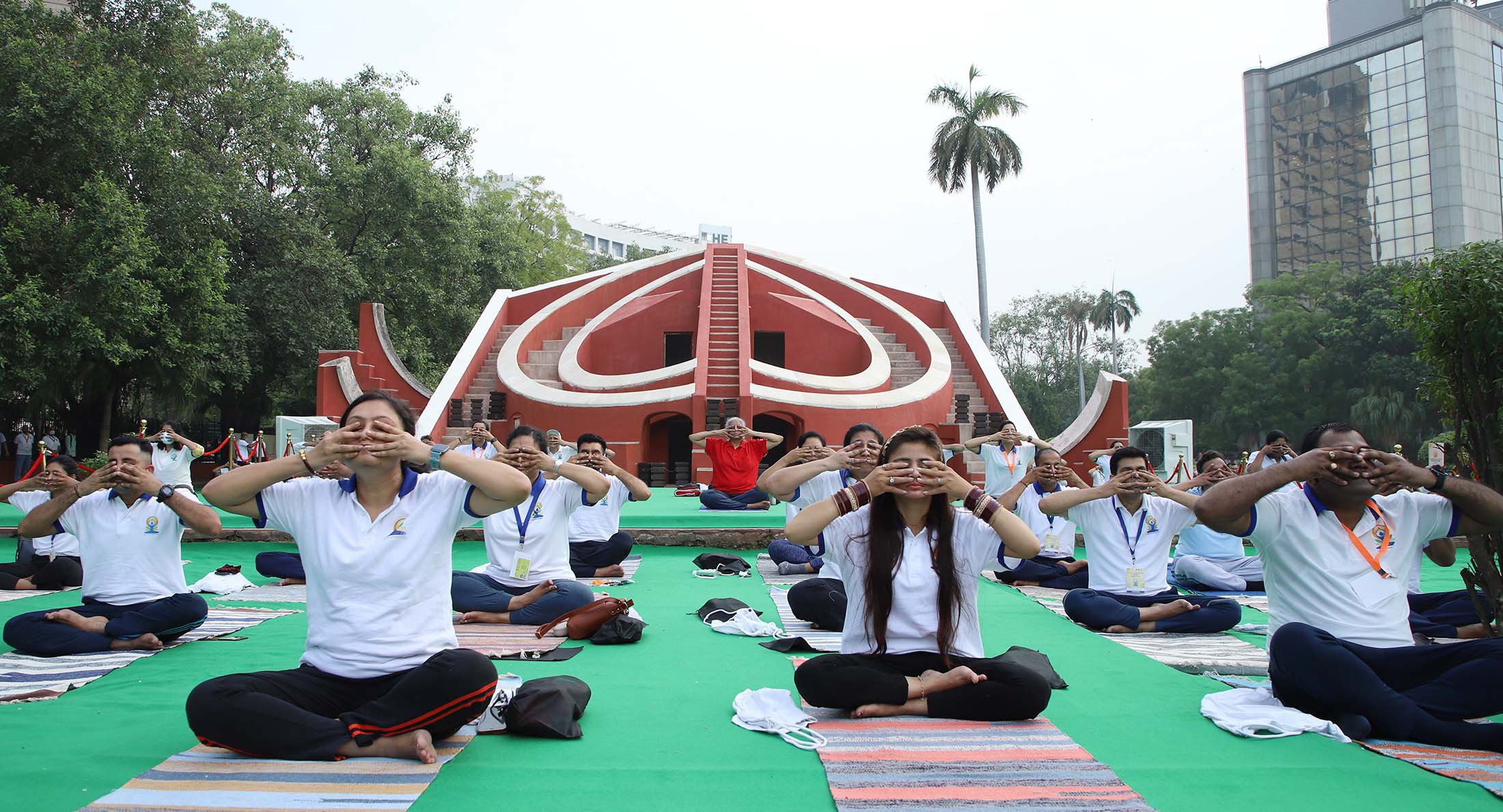 Yoga is the part of healthcare system and is connected to pharmaceutical, physiotherapy and sports courses. Yoga is a scientific way of living healthy and increasing life expectancy. It keeps the physician away and helps various parts of the body perform their functions smoothly in proper coordination. Various research projects have been submitted by the university in the field of Yoga.
S-VYASA is an internationally recognized yoga and Ayurveda university and research institution renowned for its traditional treatments and science-backed yoga practices. They are being supported by the Union Ministry of Ayush.
RESET TECH Global Pvt Ltd and S-VYASA collectively launch a movement called – Disease Free India (Rog Mukt Bharat). They have recently introduced a health app called Aayu at the hands of Karnataka CM Basavaraj Bommai. It will provide a holistic approach for treatment and consultation on lifestyle and mental health issues. The aim of the app is to effectively provide users with personalized wellness solutions and offer doctor consultations based on an individual's personal history and monitor their progress enabling them to accelerate their healing and recovery.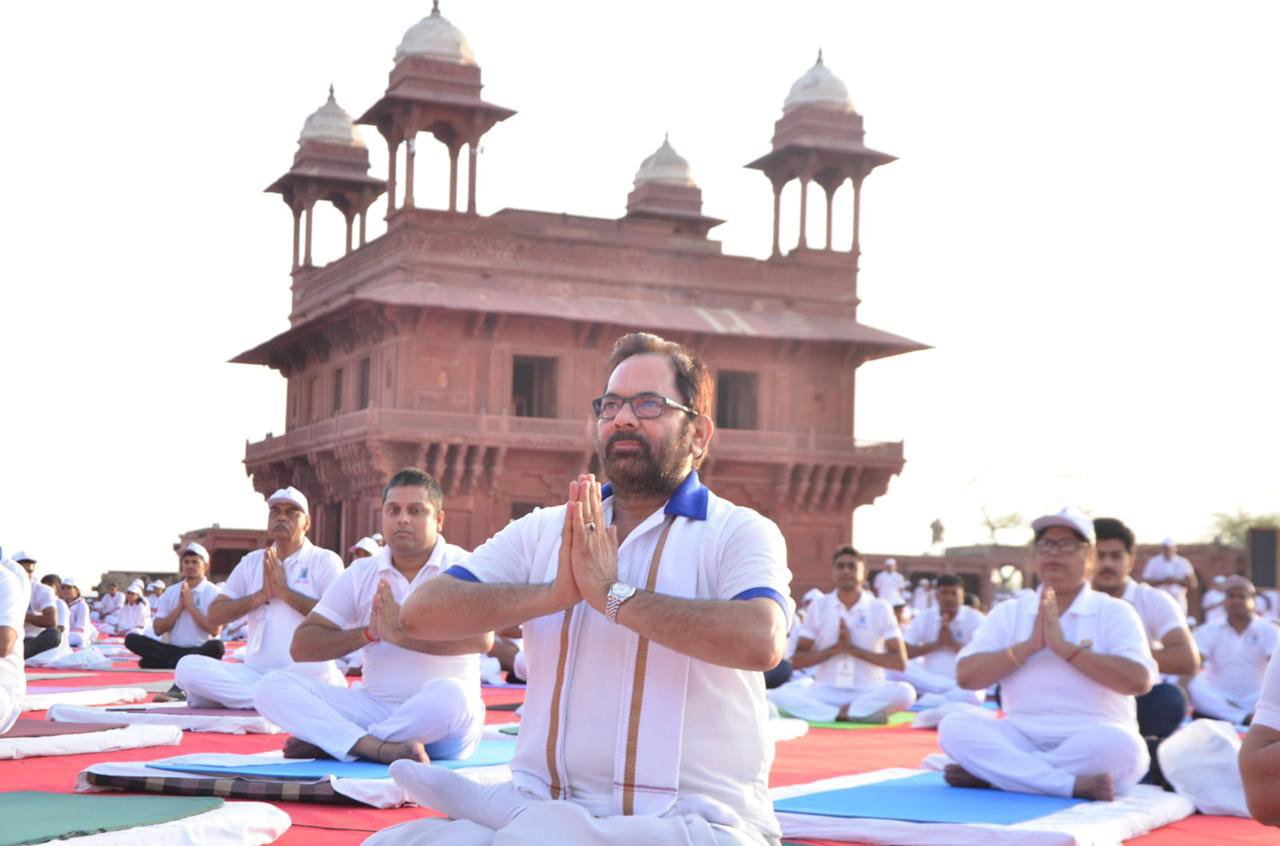 While modern medicine works to address and control the symptoms of lifestyle diseases such as diabetes, Yoga and naturopathy have the potential to address their root causes and help repair the body by restoring its natural harmony with the environment. Looking at the market opportunity and mandate, a lot of startups are emerging with modern-day technology, and are now changing the way consumers practice yoga by cutting out the need to go to a studio altogether, bringing the yoga experts to the home in the form of live or on-demand streaming. Therapeutic health solutions to mental health issues are using natural, sustainable and traditional methods of yoga and meditation which will be more effective and ensure long-term care and cure.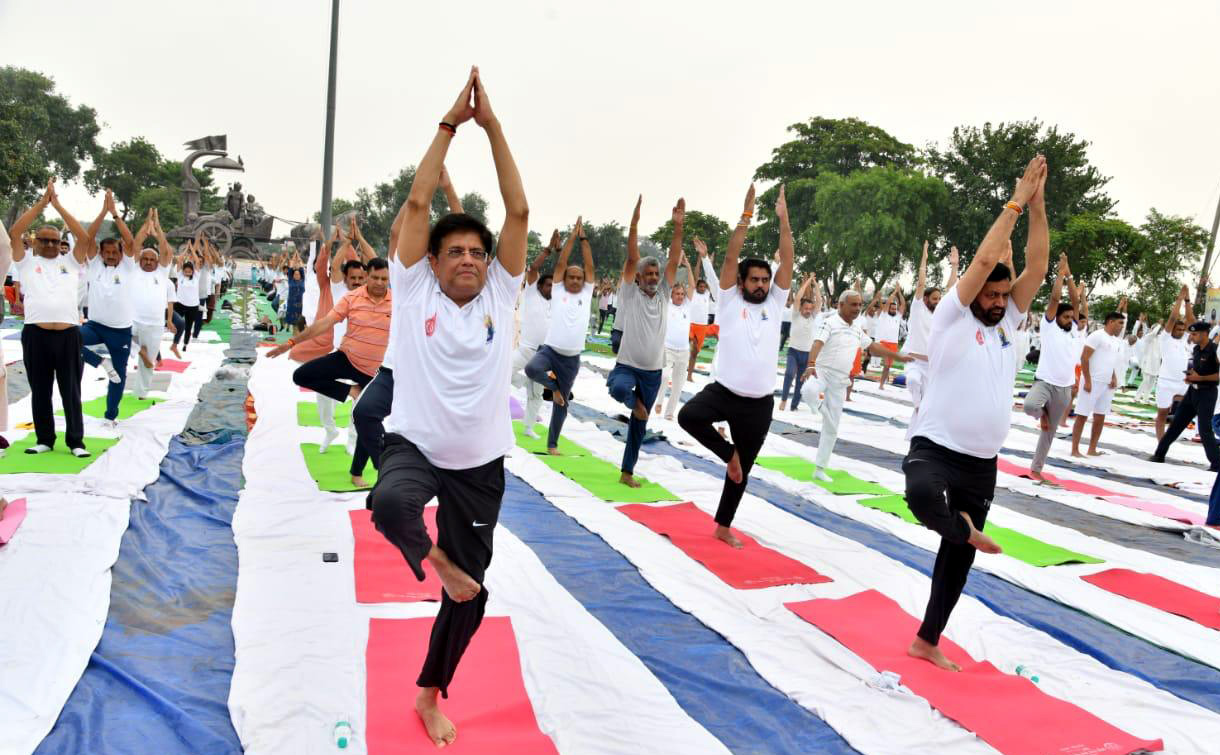 As a solution especially as an accessible, acceptable, and affordable practice to mental health issues, Yoga is gaining popularity day by day People are turning to yoga for mental health improvement. It has been observed that around 15-25% population is suffering from depression, in which around 10% of people are suffering from mild depression, and for that 10 % of people don't need any medication. So, here yoga comes into play. We need to synergize the efforts of all Yoga Institutions in the world toward this objective of bringing mental peace, health, harmony, and love between countries and communities. The International Day of Yoga on June 21st is the most needed mandate for setting the imbalances right in the world today.
(The authors are from Delhi Pharmaceutical Sciences & Research University, New Delhi)