Don't take your health into your own hands
The lack of clear regulatory framework has been a major challenge to the growth of the dietary supplements market in India. Around 60 percent of the dietary supplements sold across India are fake, counterfeit, unregistered and unapproved, in addition to being extremely difficult to identify…
By Amresh kumar Tiwary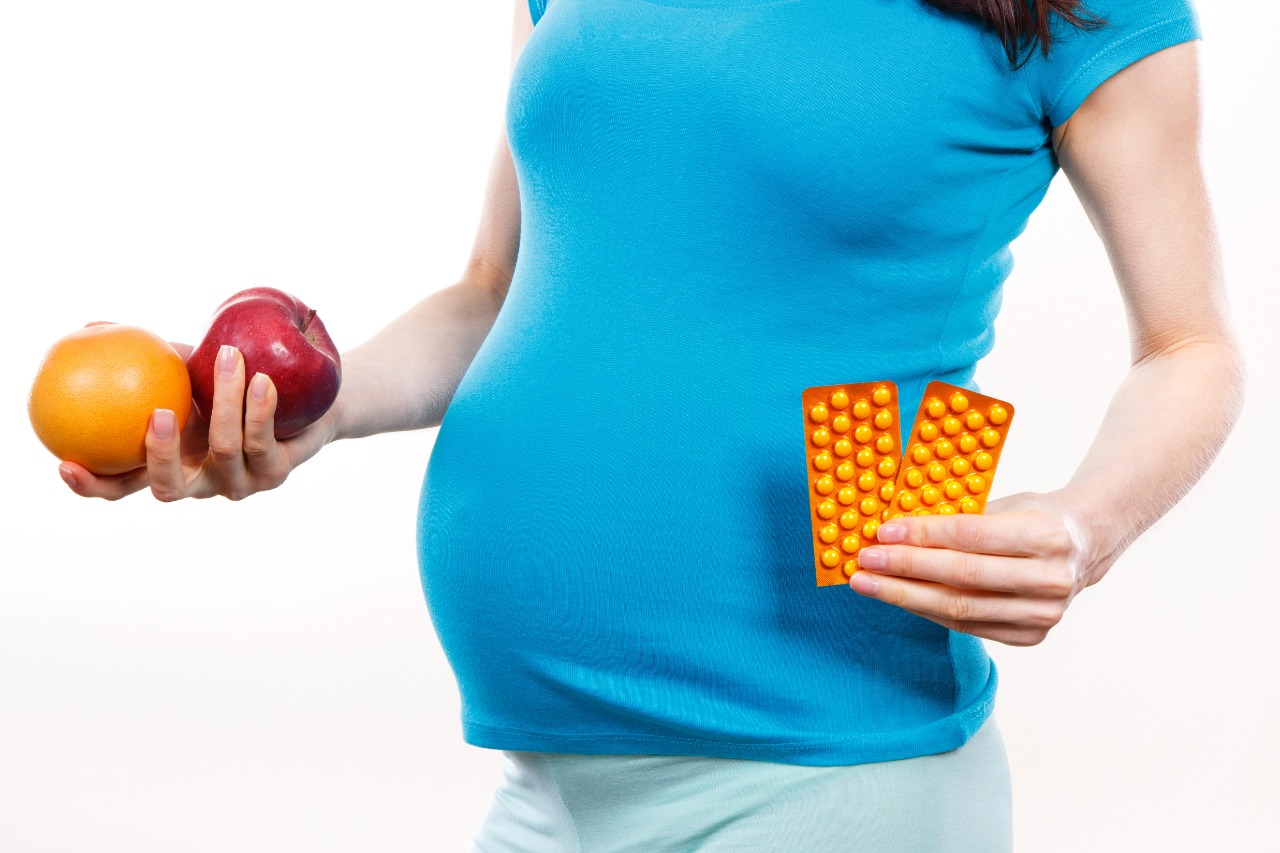 In India, protein supplements are priced high, making it quite expensive for consumption on a regular basis by the lower middle class and rural population of the country. Dietary supplements manufacturers are providing an increasing amount of information to customers to make them aware about their products. Market players are currently undertaking a number of measures to win customer trust and improve overall quality standards in the industry.
Consumers prefer dosages in the form of capsules since they are easier to swallow and offer more formulation flexibility. Liquid encapsulation is one of the emerging technologies and it provides superior safeguarding of the ingredients through moisture protection.
This trend has benefited VMHS manufacturers because many supplement purchases are the result of consumers taking their health into their own hands, not the direct advice of a doctor.
VMHS manufacturers have encouraged this self-directed behavior by improving their education and marketing efforts, and targeting consumers both on and off-line. Additionally, as consumers become more educated, they are increasingly interested in personalized VMHS solutions and are leveraging online tools provided by retailers and manufacturers to create a personalized regimen.
VMHS manufacturers are highly fragmented and are accessing new sales channels to reach a diverse and broad set of customers. The leading manufacturer Living Essentials, for instance, maintains only 7 percent market share, and the top five branded manufacturers together hold less than a 25 percent market share. Private label accounts for 10 percent of sales. Such fragmentation is the result of a general lack of brand awareness and an absence of consumer loyalty within the category.
The highest concentration of VMHS sales are in super/hyper markets, with online stores and specialty retailers such as GNC following closely behind. As they've grown in popularity due to their perceived higher product quality and private label options, specialty retailers have contributed significantly to channel proliferation.
Historically, VMHS marketing has been focused on promoting a specific ingredient that addresses a consumer health need –e.g. omega 3 for heart health or lutein for eye support. This emphasis created a market in which products were commoditized and consumers had difficulty differentiating between brands. To combat this, marketers have recently begun to tailor their consumer messaging to include a focus on a holistic benefit platform, in the hopes of encouraging usage of a broader array of products.
One manufacturer's family of preventative eye health solutions and General Mills' heart healthy cereals are prime examples of this growing trend. Through targeted marketing efforts, these companies have successfully created a need and sold a benefit oriented solution to consumers. VMHS manufacturers are also using the benefit platform as a way of achieving a differentiated, premium positioning in the market place, appealing, for instance, to expectant mothers, heart health, 60 plus men, or other specific consumer segments. The resulting expanded suite of product offerings has been a primary driver of growth within the category.
As branded product recalls continue to occur and more purchase decisions are based on specific needs. The consumers' comfort with private label substitutes gains in strength. The retailers like Walmart and Costco are also fueling the trend by continuing to enhance their own private label offerings through new branding and formulations, improved packaging, and in-store consumer education. Many retailers are also now positioning their store brands as "lifestyle brands," in an attempt to set them apart and build loyalty with customers.
Safeway, for instance, has publicly stated that in ten years it will no longer be a grocery store selling wellness products. Rather it will be a wellness store selling food, with the Safeway brand leading the change. Given the attractive margins and consumer loyalty that private label VMHS brands can garner, retailers are likely to continue investing in these products, further fueling their growth.
Despite VMHS being a relatively difficult category for consumers to shop for online without prior product knowledge, online sales have experienced a dramatic increase over the last five years. The primary driver of this has been retailers' focused efforts on improving the online shopping experience through better online education and targeted marketing. This has increased the comfort level consumers have for buying this category online. Amazon, for instance, recently launched a site dedicated to products appropriate for the 50 plus demographic, one that's easy to shop for by need state. Competing with Amazon are a variety of start-ups and established players (e.g., vitacost.com) who are creating a meaningful online presence as a specialty VMHS destination. Many sites now have live chat options to help instantly address the sorts of specific consumer questions that were previously a barrier to online purchases.
Another key growth driver of online sales is the increased interest in Eastern health and wellness products. As the alternative medicine trend continues to grow it is likely that demand for Eastern products will accelerate, especially among younger consumers. Easy and convenient online access to these products will help companies leverage this growth opportunity.
The final growth driver is the increasing number of personalized online VMHS systems available to consumers free of charge. Both manufacturers and retailers are beginning to offer free access to "wellness tools" that create a customized VMHS list based on a consumer's specific conditions and needs.
The high level of fragmentation within the VMHS category makes it a prime candidate for mergers and acquisitions. Within the last three years, we have seen pure play companies get acquired and large companies deepen or broaden their category presence (e.g. P&G's purchase of New Chapter, the Carlyle Group's purchase of NBTY, Pfizer's purchase of Alacer). Both pharmaceutical companies and consumer packaged goods (CPG) makers have publically committed to expand their consumer health division, suggesting that the acquisition trend in the space will continue. Non-traditional players are also beginning to explore the category as a possible source of incremental growth.
CPG expansion into the VMHS space will likely enhance overall category sophistication as these companies are more likely than traditional VMHS players to find new ways to innovate in both delivery and packaging. Large CPG companies will bring marketing expertise, category management best practices and deep consumer insights that will successfully align products with consumer trends and needs. This will further accelerate the awareness of the VMHS category among a wide range of consumers, contributing to additional sales.
Continued growth of the VMHS category will be coupled with increased oversight and a tightening of regulations around manufacturing, product safety and efficacy claims. Over the past year, there has been a noted increase in FDA enforcement actions pertaining to food and dietary supplement labeling violations. Manufacturers will need to be more careful with the language they chose to put on labels to avoid making either implied nutrient content claims or efficacy/health benefit claims. Tighter regulations will also be applied to manufacturing processes and practices in order to help ensure quality and safety in light of recent recalls. Between 2004 and 2012, more than half of all Class 1 recalls by the FDA were dietary supplements. Sexual enhancement, bodybuilding and weight loss products were the top three problem categories.
There has also been an increased focus in the last few years on potential FDA bans of certain vitamins and supplements that may be harmful, such as a form of vitamin B6 and certain energy supplements. An increasing number of clinical research trials are being done to test the efficacy and long term health benefits of taking vitamins, some of which have suggested that large doses of certain vitamins may actually increase the risk of cardiac events in elderly people or those with heart disease. While tighter regulations will add a new measure of complexity for manufacturers, it will also provide an opportunity for the good actors to shape the market. Major players should proactively work with regulatory bodies to help set a more stringent bar for supplements. Such regulatory changes and industry-government cooperation will ultimately engender greater consumer confidence in the safety and efficacy of VMHS products, thus benefiting the overall market.
Double Helical View
Strong category growth is expected to continue amid both increased consumer interest in health and retailers' efforts to position themselves as one-stop health and wellness destinations. Manufacturers will need to closely watch regulatory shifts and adjust accordingly in order to avoid consumer backlash or supply disruption due to product quality concerns. Yet taking on these challenges is well worth it. The expansion of the VMHS space throughout the next decade offers a unique opportunity for retailers and manufacturers to capitalize on a robust growth sector.
The online retail channel is the top outlet for sales of vitamin and mineral and supplements (VMS), hitting $2 billion and surpassing Walmart's vitamin sales of $1.7 billion in 2016, according to the 2016 TABS Analytics Vitamin and Minerals Supplements study.
The decline in heavy buyers is particularly noticeable among women. The percentage of female heavy buyers has gone from 45% in 2012 to just 32% in 2016, a noticeable drop of 13 percentage points. Despite this drop in heavy buyers, overall purchase incidence among female buyers has increased to an all-time high of 82%, driven by more light buyers.
The 2016 VMS study also found that heavy buying among younger consumers (ages 18 to 54) has dropped from 25% in 2015 to 21% in 2016, however, consumers 55 years and older are twice as likely to be heavy buyers (43%).
The softness are seeing in the VMS market compared to previous years is directly linked to the decline in heavy buyers. This has been isolated to the mass market as specialty and online has held their heavy buyers and picked up volume as a result. The bigger heavy buyer declines are occurring with women and younger buyers between the ages of 18 to 54. Since heavy buyers respond well to category innovation and retailer promotions, these two areas should be a primary focus for manufacturers and retailers going forward.