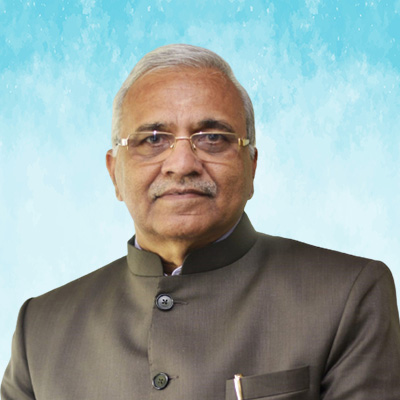 India has 1.3 beds per 1000-population as against the norm of 3.5 per 1000. Similarly, we have 1.3 nurses per 1000 as against norm of 2.5 per 1000. We have 0.65 doctors for every 1000 population as against one per thousand. In regard to specialists, we have 80% shortage at Community Health Centers, which make these centers virtually non-functional. Over and above, the government allocation is mere 1.2% of GDP as against the global average of 9.7%……..
By Dr Girdhar Gyani
Healthcare systems are facing one of the worst times in recent history. Developing countries have been working on agenda to have universal health coverage for their population to ensure that affordable and safe healthcare is made available and accessible for community at large.
This journey received severe jolt by way of pandemic Covid-19 in very beginning of 2020 and is till tormenting across including most developed health systems. While it has taken heavy toll on human lives, it has made us realize, how poorly we have looked after our healthcare needs. Pandemics are worse than hurricanes, which at least give us some notice to prepare for calamity but pandemics do not give that window and that is all the more reason that we need to look at how we re-build our health systems, which are robust and resilient to combat the pandemic and similar calamities and minimize the loss of human lives.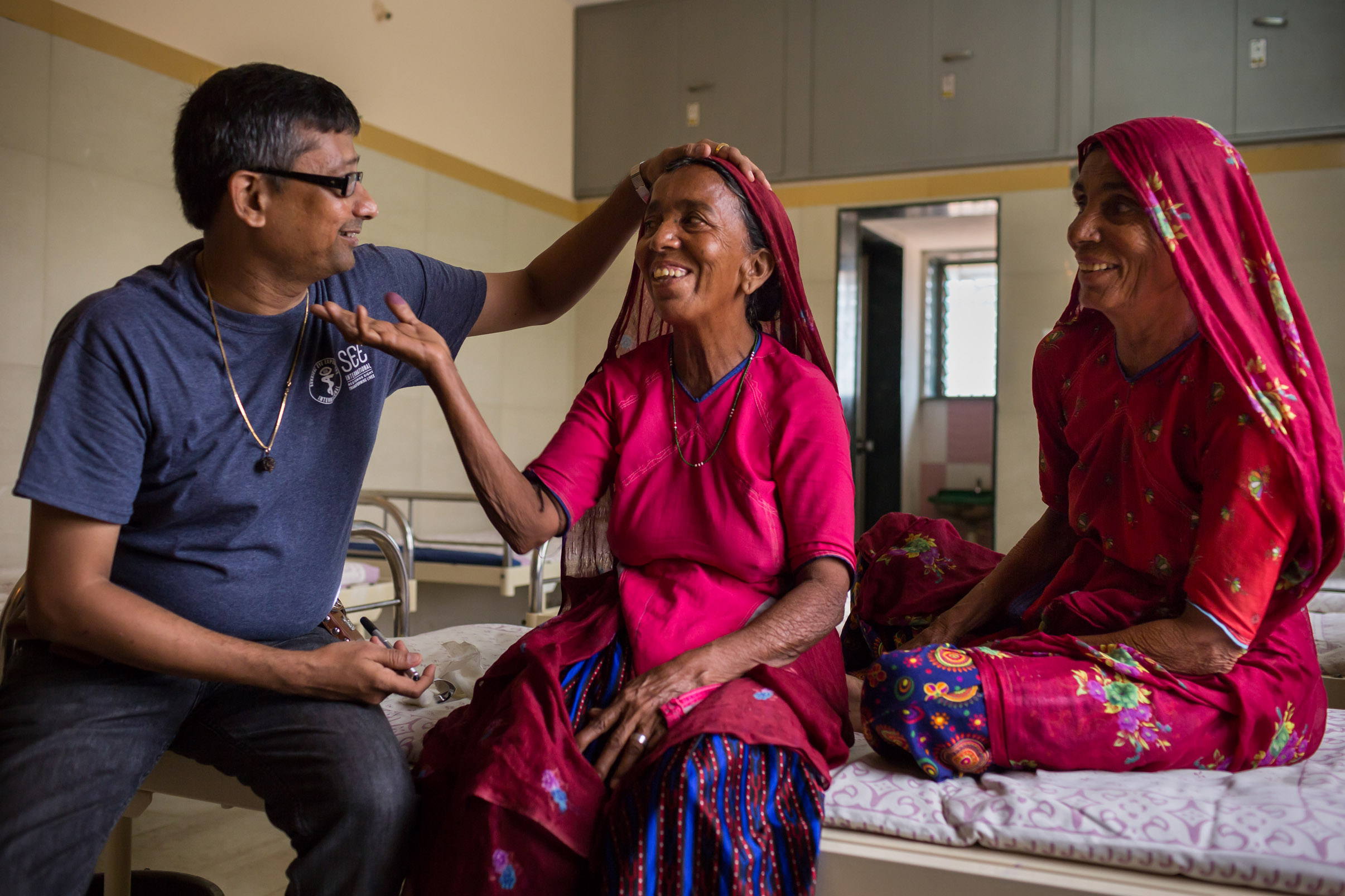 Managing disasters including pandemics are to be dealt by the government? The first line of defense in such calamities is the government infrastructure. This includes availability of necessary hospital beds, doctors, nursing staff and other allied healthcare workforce. Wherever needed the government take support from private sector and for which there are provisions available by way of various regulations. But it is important that government is ready to be first line of defense and only when situation goes beyond existing capacity within public systems, the private sector should be roped in. Covid-19 in one way has made us to realize, how fragile has been our health systems in general and public health systems in particular.
We realized that public hospitals have huge shortage of doctors and nurses. The critical care bed along with manpower is the main stay to deal with pandemic and we realized there was big gap in this respect. We also learnt that dealing with such a pandemic, we need to acquire soft skills among our healthcare workers.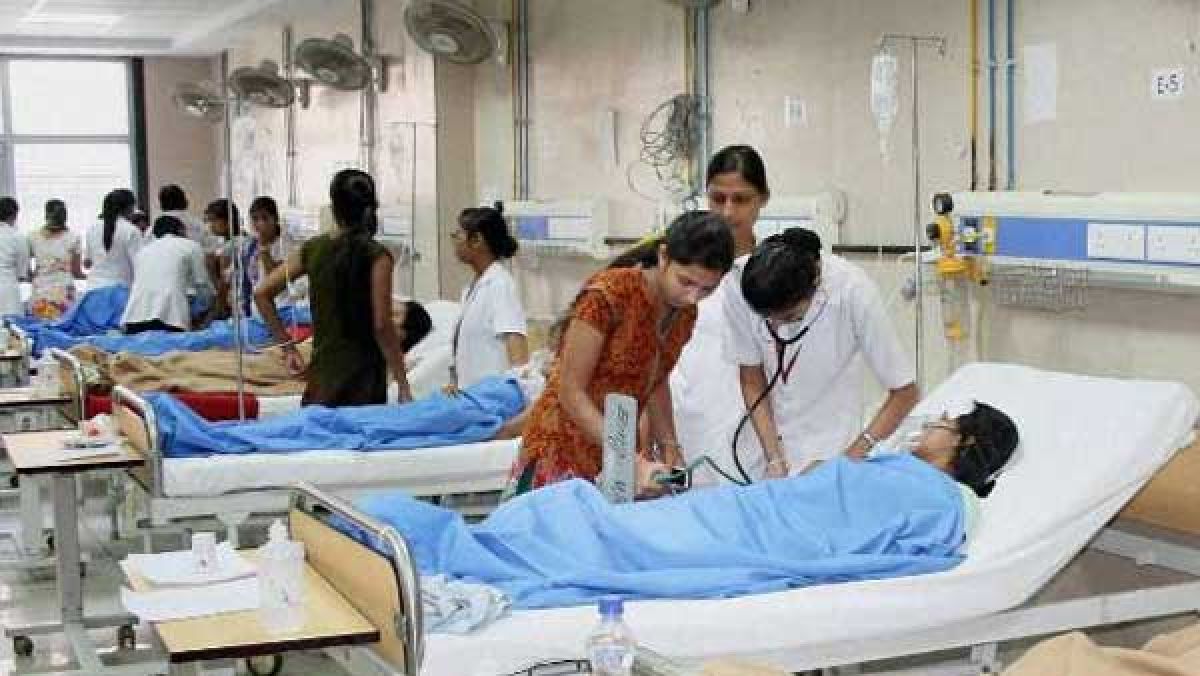 The doctors need to be motivators who can inspire teamwork among the teams of nursing staff and allied healthcare workers and need to lead the team from front. These skills are not evident in normal times but assume far more important role. During current pandemic, there were videos viral on social media, which showed panic among healthcare workers and absence of senior doctors from the wards. It created negative perception among population and we saw patients preferring private sector for Covid treatment.
While it is established fact that doctors working in public sector are no less competent than their counterparts in private sector, there are few major differences in two set ups. The public sector healthcare being by and large free, the hospitals are crowded and doctors have to attend to abnormally large number of patients. Doctors in such circumstances have not much opportunity to engage with patients and therefore do not develop empathy or soft communication skills. Second is that public healthcare by design, does not have built-in accountability factor.
Third factor is that unlike private sector, the public sector does not have that personal care factor. For example, the IPH standards provide 45-nurses for every 100-bed, whereas the private sector deploys 100-nurses for 100-beds. In terms of ICU beds, the public sector has on the average 10% ICU beds, as compared to that private sector on the average has 30% beds as ICU beds and therefore these are much better prepared in all respects to deal with pandemic or for that matter any such eventuality.
Indian healthcare systems have two extremes? On one hand we have some of sate of art hospitals capable of delivering quaternity care to the global benchmarks. On the other hands we have poor accessibility of minimum healthcare to large population, more so in tier-III cities and rural regions. In recent study carried out by LANCET, India is rated at 145 out of 195-nations. This is largely on account of poor availability of healthcare infrastructure. For example, India has 1.3 beds per 1000-population as against the norm of 3.5 per 1000. Similarly, we have 1.3 nurses per 1000 as against norm of 2.5 per 1000. We have 0.65 doctors for every 1000 population as against one per thousand. In regard to specialists, we have 80% shortage at Community Health Centers, which make these centers virtually non-functional. Over and above, the government allocation is mere 1.2% of GDP as against the global average of 9.7%.
Under these circumstances, even the normal time healthcare services are not good enough and pandemic time, it becomes nightmare. Luckily private healthcare sector has invested about 3.5% of GDP and which has compensated to a great extent the shortfalls in the healthcare infrastructure. If we can create synergy between the two systems, we can drastically improve the overall effectiveness in making healthcare available to the population.
To realize the constitutional obligation, and also to meet India's global commitment of SDG, there is no alternative than to effectively implement UHC in a phased manner.  Strategic consolidation of existing schemes and rolling out of additional schemes is the way through.  Government has to have the support of private sector to implement its goal of UHC.  Recently the Government announced its ambition of adding 3000 new hospitals in different regions, especially in tier II/III cities.  Without proper professional workforce and team of people to man, these hospitals will not cater towards the required goal.  Equal attention is to be paid to enhance the competency skills of manpower required.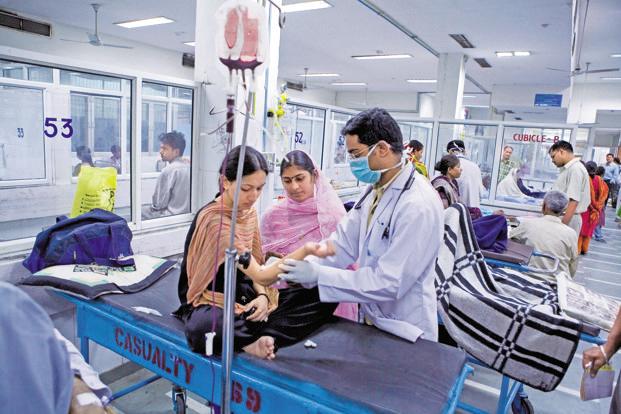 An aggressive planning to have more specialists through — normal PG route, through medical colleges, DNB courses and fellowship programs, as without adequate number of specialists, any amount of financial investment will not help in achieving 'Health for all' goal. Even after addition of 3000 hospitals government has to have the support of private sector to cater to the ever-growing need to cover all.  A pro-active support and incentivizing the private sector hospitals can alone realize this goal, as running the hospitals efficiently after they are established is equally important.
As partnering with private sector is inevitable; it is equally important to have favorable policy environment created.  True spirit of partnership needs to resonate through these policy initiatives.  However, unfortunately it is consistently seen that Government is typically acting as purchaser of the healthcare services.  Like a buying customer Government is bargaining hard with the private players, to make then unviable in the long run.  Typical short-sighted buyer (of products and services) seldom thinks of seller's welfare and sustainability.  He attempts to benefit himself even if it is at the cost of seller's sustainability.
The State has to realize it can't afford to behave like typical consumer, as the basic obligation of provisioning healthcare facilities is on its shoulders alone.  Much worst is the situation where the Government is using its sovereign authority to push the private sector around, thinking instinctively that all private player intends to make unreasonable profits.  The 'package rates' fixed by the government to buy the healthcare services stand good testimony to the above averments.  The healthcare service package rates are arrived typically by bargain or thumb-rule, then being fixed scientifically.
WAY FORWARD:
Focus on promotive, preventive & primary health aspects including; safe drinking water, sanitation & nutritional needs of society. Expedite setting up of Health & Wellness centers as envisaged in AYUSHMAN BHARAT.
Strengthen public health systems and making it accountable in terms of delivery of value- based services to community at large.
Incentivize private sector to establish hospitals in deficient areas including tier-III cities. Such investment may be even covered under CSR.
Formalize the Home Health services as a viable option to augment hospital beds.
Increase the number of PG seats to make good acute shortage of specialist doctors
Establish 'Allied Healthcare ProfessionalCouncil' for credentialing of healthcare work force. HCWs besides serving country can even be exported to boost employment.
Constitue Professional 'Healthcare Regulatory Body' to address ; patient safety, outcomes, cost and service delivery covering patient's rights.
Restructure government health schemes including CGHS, PMJAY etc. by working out scientific study on costing to fix prices of medical procedures for reimbursement to private empaneled hospitals. Introduce co-payment as appropriate.
Fast track implementation of National Digital Health Mission and promote use of medical and information technology.
Promotion and integration of AYUSH systems with the present health delivery systems.
(The author is Director General, Association of Healthcare Providers India)