This is a milestone in Indian political history as well as in world, and Indians are immensely proud of Prime Minister Narendra Modi. He on many occasions in public has been always referred to as a Champion in many aspects. There is no surprise that this eminently respected politician has secured a special place in the heart of the citizens……
By Dr C S Pandav
Being serving in the field of Public Health for over 40 years, I firmly believe that PM Modi is the "Public Health Champion, not only of the Century but the Millennium". Narendra Modi has a lot of followers and admirers in India as well as in other nations. This is because he travels in different countries throughout the year to discuss India's diplomatic, financial and friendly relations with other countries.PM Narendra Modi has completed over 20 continuous years in service of humanity and Maa Bharat with dedication, vision and selflessness, and he is the only democratically elected world leader to serve the people continuously for 20 years since 2001.
The evidence to the statement can be considered from the initiation of many historic revolutionary programs such as Swachh Bharat Mission, Poshan Abhiyaan, Pradhan Mantri Bhartiya Janaushadhi Pariyojna (PMBJP), Ayushman Bharat, PM Rashtriya Dialysis Yojna, Mission Indradhanush and National Digital Health Mission.
We cannot consider Covid19 alone, but all the public health issues which have been challenging India in all the last few decades. PM Modi willingness to stick with a bold course of action, an unconventional strategy, a unique development roadmap, and a distinctive marketing campaign is leaving an exclusive mark not only to India but to the rest of the World. He is indeed a true leader who does not tell us what to do, rather,he shows us 'how it should be done, and how it must be done.'
PM Narendra Modi has contributed more than half of the Word Health Organzation's global target to provide healthcare coverage by bringing 550 million people under the Ayushmaan Bharat Scheme. The World Health Organisation (WHO) says it will bring 1 billion people under healthcare coverage. PM Narendra Modi has already delivered that to 550 millionpeople through the Ayushman Bharat Scheme. It means Modi ji has contributed to over 50 per cent of the world's agenda single-handedly here in India which is a phenomenal achievement.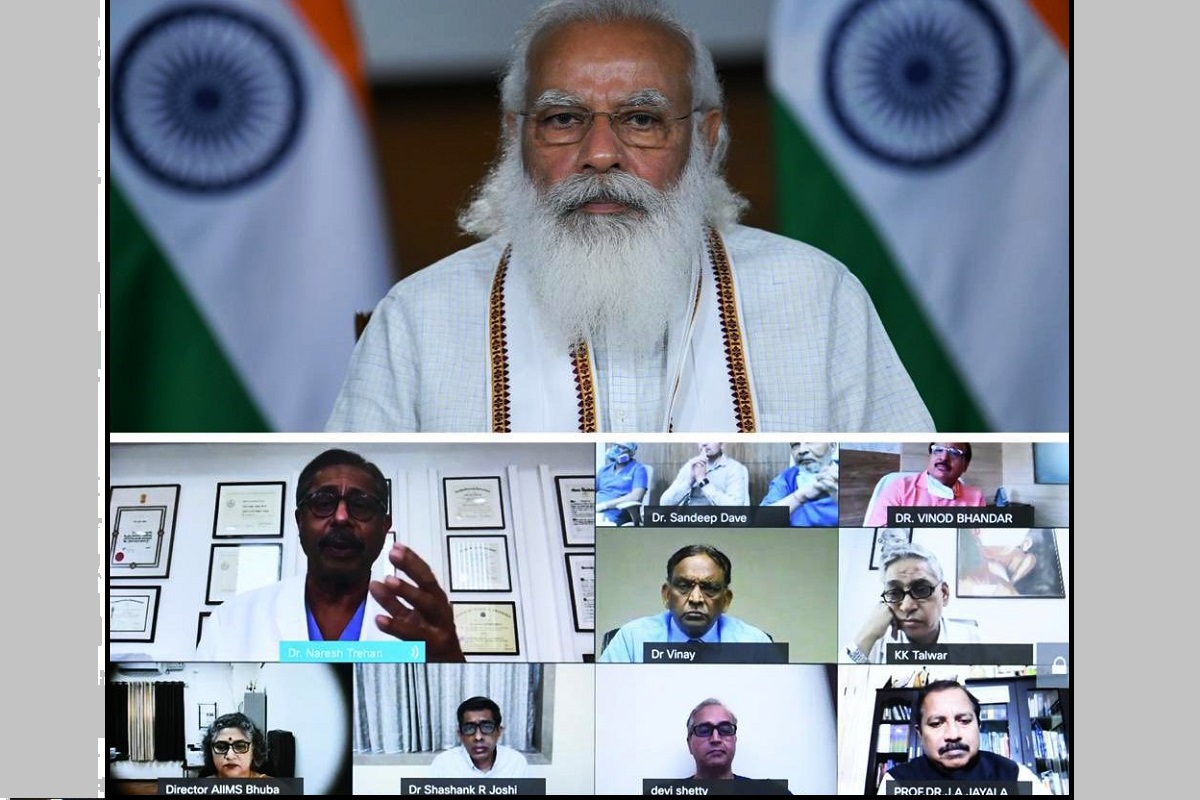 The Prime Minister has tried to help the common man with good quality and affordable medicines through these outlets. In nearly 700 districts, through 6,700 Jan Aushadhi outlets , medicines worth around Rs 22 billion were provided to people at a cost of just Rs 3.9 billion, in 2019-20.
In 472 districts, 825 dialysis centres have been opened through which 5,80,000 people have benefited, and the poor people are being provided free dialysis through 4,920 machines throughout the country.Around 20,000 Health and Wellness centres have already been opened and 25,000 more are to be opened this year.
In 2014, when the BJP came to power at the Centre, only 100 medicines were in the national list of essential medicines whose prices are determined by the government. This number has now been raised to 350 at present. A committee has also been set up so that such medicines that are important for many people are brought under the list. Due to various initiatives and schemes of the Modi government, the average monthly expenditure of households on medicines has come down from up to Rs 8,000 to around Rs 1,200.
The Director-General of the World Health Organization Tedros Adhanom Ghebreyesus had taken to Twitter to praise PM Narendra Modi. He praised PM Narendra Modi for announcing relief package and help during Coronavirus Crisis to tackle Covid-19 Pandemic. The DG-WHO Tedros Adhanom Ghebreyesus on Twitter had written in praise of PM Modi stating his appreciation to the Prime Minister for announcing a $24 billion package to support Flag of India's vulnerable populations during COVID-19 crisis, which included free food rations for 800Million disadvantaged people, cash transfers to 204Million poor women and free cooking gas for 80Million households.
The Union Finance & Corporate Affairs Minister also announced Rs 1.70 Trillion relief package under Pradhan Mantri Garib Kalyan Yojana for the poor to help them fight the battle against Corona Virus. The government intended at reaching out to the poorest of the poor, with food and money in hands, so that they do not face difficulties in buying essential supplies and meeting essential needs.
PM Modi and Public Health PM Narendra Modi has catapulted public health issues into the political arena like no other predecessor of his in the recent past. The previous United Progressive Alliance government spread the National Rural Health Mission (NRHM) deep and kicked off the National Urban Health Mission (NUHM) over its ten years, along with several other health sector interventions. But as is his ability and style, Modi has made more out of his government's modest steps in the sector than UPA even tried to in ten years.
Modi first injected a public health issue in his political campaigns when taking credit for setting prices for stents used in heart surgeries during his Uttar Pradesh assembly election campaign. His claiming credit and the strong reaction from a section of the hurt industry led many to forget that the decision had come after courts pushed government to the brink on it and not entirely of its own volition.
PM Modi had made several references to how he addressed public health concerns in his Independence Day speech from Red Fort in his 2016 speeches. He launched the enhanced cover of Rs 100,000 health insurance, the Indradhanush immunisation programme and put hospital records online.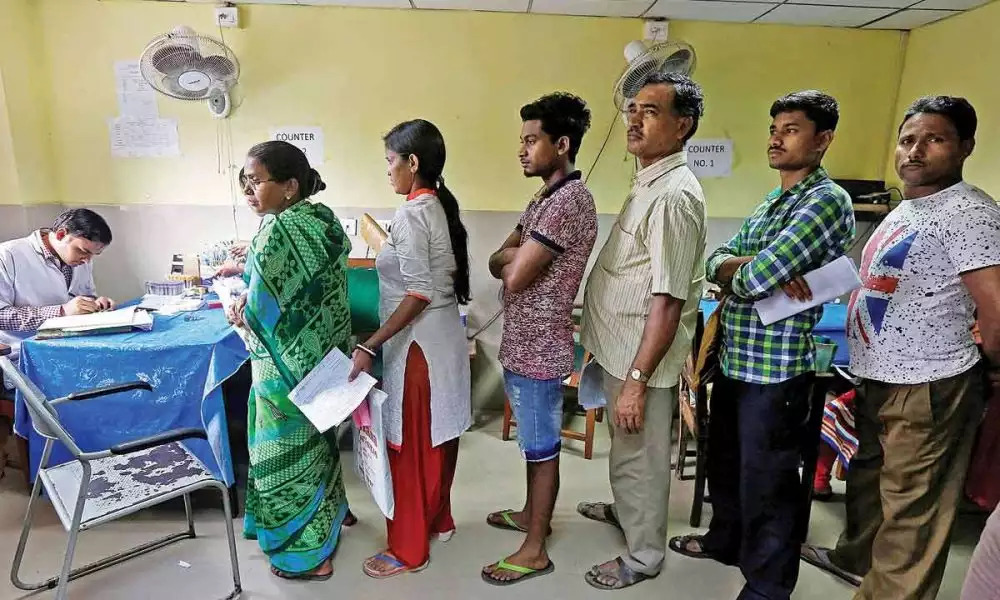 Recently, after more than two years of jostling within the government, the Cabinet had finally approved the National Health Policy. In hitting the compromise between those within demanding a strong role for the private sector and others demanding a more regulated space, the policy held back from detailing the terms of engagement between the government and private players – the key bone of contention.The government's low levels of investment in the health sector – by all global standards – are seen as a key reason for proliferation of the private sector and high out-of-pocket expenses by citizens.
It should not be missed that the BJP did not explicitly commit to any target of increasing government expenditure on public health in its 2014 manifesto. It did promise a "National Health Assurance Mission" and improving public healthcare facilities, though the former lends itself to greater dependence on insurance-based models that the Modi government has pursued in the past three years.
In comparison, after the UPA government failed to enhance the Budget spend on health substantially over several years to meet its public commitments, the Congress in its manifesto had promised that health expenditure would be increased to 3% of GDP and that they would provide universal and quality healthcare for all Indians (including free medicines).
When NDA swept into power it promised to up the amp on UPA's promised medicine shops to sell low-cost generic medicines. The UPA had miserably failed to meet its target of a shop in each district (630) which was noted in a parliamentary committee report. The NDA government upped the targets by several orders of magnitude as it has done in many schemes.
One way to look at the NDA's achievements is to calculate success by measuring achievements against set targets. Yet another could be to assess how much these initiatives count for collectively in altering the nature of healthcare in India – the jury is still out on that. There is now very little or almost no doubt that the subject of public health has been brought more centre-stage in India's political arena, quite like PM Modi had done with the idea of cleanliness and hygiene.
PM Narendra Modi has launched the National Digital Health Mission (NDHM), while addressing the nation from Red Fort on India's 74th Independence Day. Modi said that the initiative which is completely technology based will revolutionise the health sector in India. Every Indian under the mission would get a Health Identity card containing all relevant information about his/her medical conditions and treatments, tests etc. Whenever a person visits a doctor or a pharmacy, or a lab, all the detail will be registered in this health card. Ranging from doctor appointment to the medication prescribed, medical tests, when were they done, every bit of detail will be available in this health profile.
The National Digital Health Blueprint of the mission was prepared by a Health Ministry panel to create a framework for the national health stack proposed in 2018 by the National Institution for Transforming India (NITI) Aayog, the government think tank.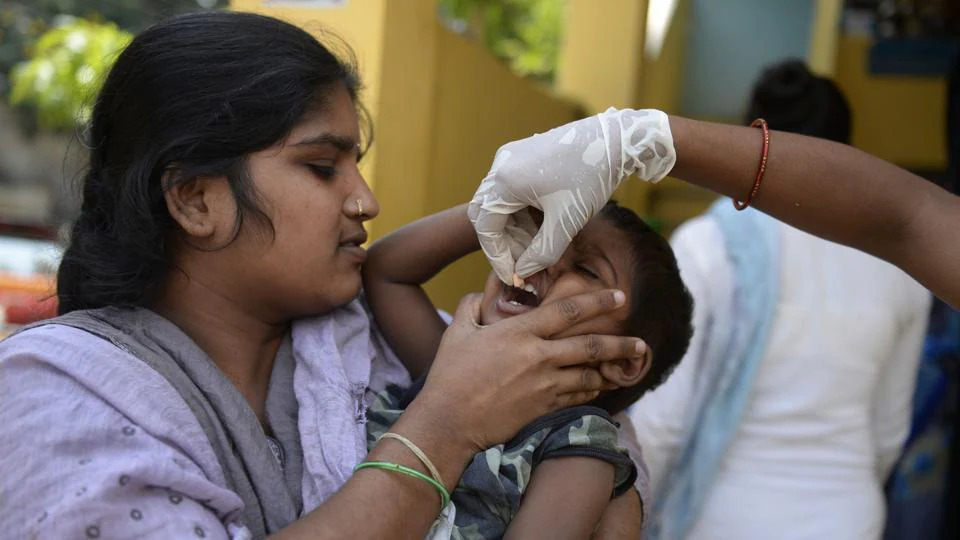 Recently approved by the finance committee, in the missions, unlike Aadhaar, the data will reside at individual hospital servers in a federated architecture. Citizen will own his/ her health data and would require consent to share data. All the basic registries of patients/hospital/medical professionals that enable data sharing will be owned by a government entity.
The vision of National Digital Health Mission(NDHM) is to create a national digital health ecosystem which provides timely and efficient access to inclusive, affordable, and safe healthcare to all citizens. NDHM will significantly improve the efficiency, effectiveness, and transparency of health service delivery and will be a major stride towards achievement of the United Nations Sustainable Development Goal 3.8 of Universal Health Coverage, including financial risk protection, which is a phenomenal step by the government lead by PM Narendra Modi.
The mission aims to liberate citizens from the challenges of finding the right doctors, seeking appointment with them, payment of consultation fee, making several rounds of hospitals for prescription sheets, among several others and will empower all Indians with the correct information and sources enabling them to take an informed decision to avail the best possible healthcare.
National Health Authority (NHA), the attached office of the Ministry of Health & Family Welfare and the apex Central Government agency responsible for the implementation of Ayushman Bharat Pradhan Mantri Jan Arogya Yojana, has been given the mandate by the Government of India to design, build, roll-out and implement the NDHM in the country.The NDHM is a holistic, voluntary healthcare programme that will reduce the existing gap between various stakeholders such as doctors, hospitals and other healthcare providers, pharmacies, insurance companies, and citizens by bringing them together and connecting them in an integrated digital health infrastructure.
The NDHM comprises six key building blocks or digital systems namely HealthID, Digi-Doctor, Health Facility Registry, Personal Health Records, e-Pharmacy and Telemedicine. The telemedicine will enable access to timely, safe and affordable healthcare through a 'citizen-centric' approach. All of these digital products except e-Pharmacy and Telemedicine have been deployed and are up and running.The health is balanced when all three doshas or bio energy and agni or metabolic process are balanced, and excretions are in proper order. When atman or soul, the senses, manah or intellect are in harmony with internal peace, svaastha or optimal health is achieved.
If we happen to realises and compare this with the definition of health that the World Health Organization uses: 'health is a complete state of physical, mental and social well-being, and not merely the absence of disease or infirmity', we can state strongly as to how the principles of Ayurveda are aligned with the Eight dimensions of Holistic Health propagated by the WHO.
Today, Ayurveda is relevant globally because of its holistic and comprehensive approach to health. Unfortunately, the real potential of Ayurveda is untapped because of many reasons. Most are importantly because of inadequate scientific scrutiny and concerns regarding standards and quality.
If these issues are addressed properly, Ayurveda can provide solutions to many health problems. India can be a leader in making affordable, holistic health care available to the world. And this is something very importantly PM Modi is fully committed about since taking over as the Prime Minister. The government under PM Modi is fully committed to the promotion of Ayurveda and traditional systems of medicine. As soon as this government was formed, the Department of AYUSH was upgraded to the status of a full Ministry in the Government of India.
The National AYUSH Mission has been started to promote AYUSH medical systems through cost effective AYUSH services, strengthening of educational systems, facilitating the enforcement of quality control of Ayurveda, Siddha and Unani & Homoeopathy drugs and sustainable availability of raw-materials. For quality control of AYUSH drugs, steps are being taken to bring regulatory amendments for effective enforcement and strengthening the regulatory framework at the Central and State levels.
(The author is Padamshree Awardee and Former Professor and HOD, Centre for Community Medicine, AIIMS, New Delhi)