Are we ready for third wave of CovId-19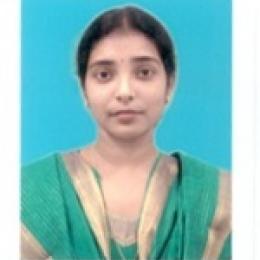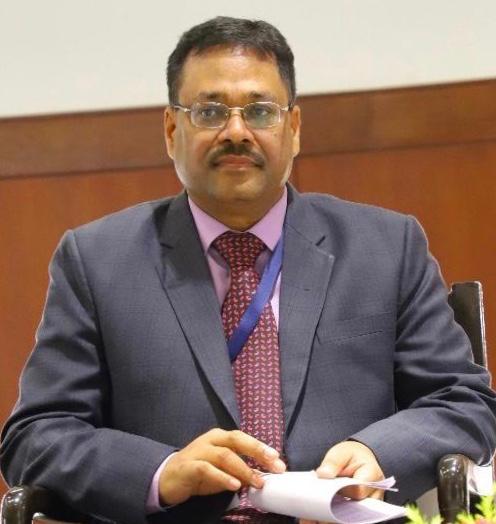 COVID-19 has already been confirmed in about 160 million people all around the world. India, which has also been devastated by a second wave caused by the premature relaxation of public health safeguards and more transmissible forms of the virus, has reported more than 20 million cases……..
By Dr N.K. Prasanna/ Dr S.K. Varshney
India is all set heading towards another wave of the COVID-19 due to the lack of access and inadequate coverage of immunization, direct or indirect contact with an infected persons, are the probable possibility of causing the disease
A lot amongst our citizens take our life for granted amidst the emergence of various deadly coronavirus variants. Many of them are not even following the COVID appropriate behaviour including physical distancing, wearing masks, avoiding crowded areas, but nowadays we often see the ignorance of these behaviours which would exacerbate the situation at large. According to statistics provided by the Ministry of Health and Family Welfare (MoHFW), the declining trend in daily COVID infections has slowed, with a modest increase in the positive rate. This is concerning since there has been an inflow of visitors to tourist locations who have shown little or no COVID-appropriate behaviour.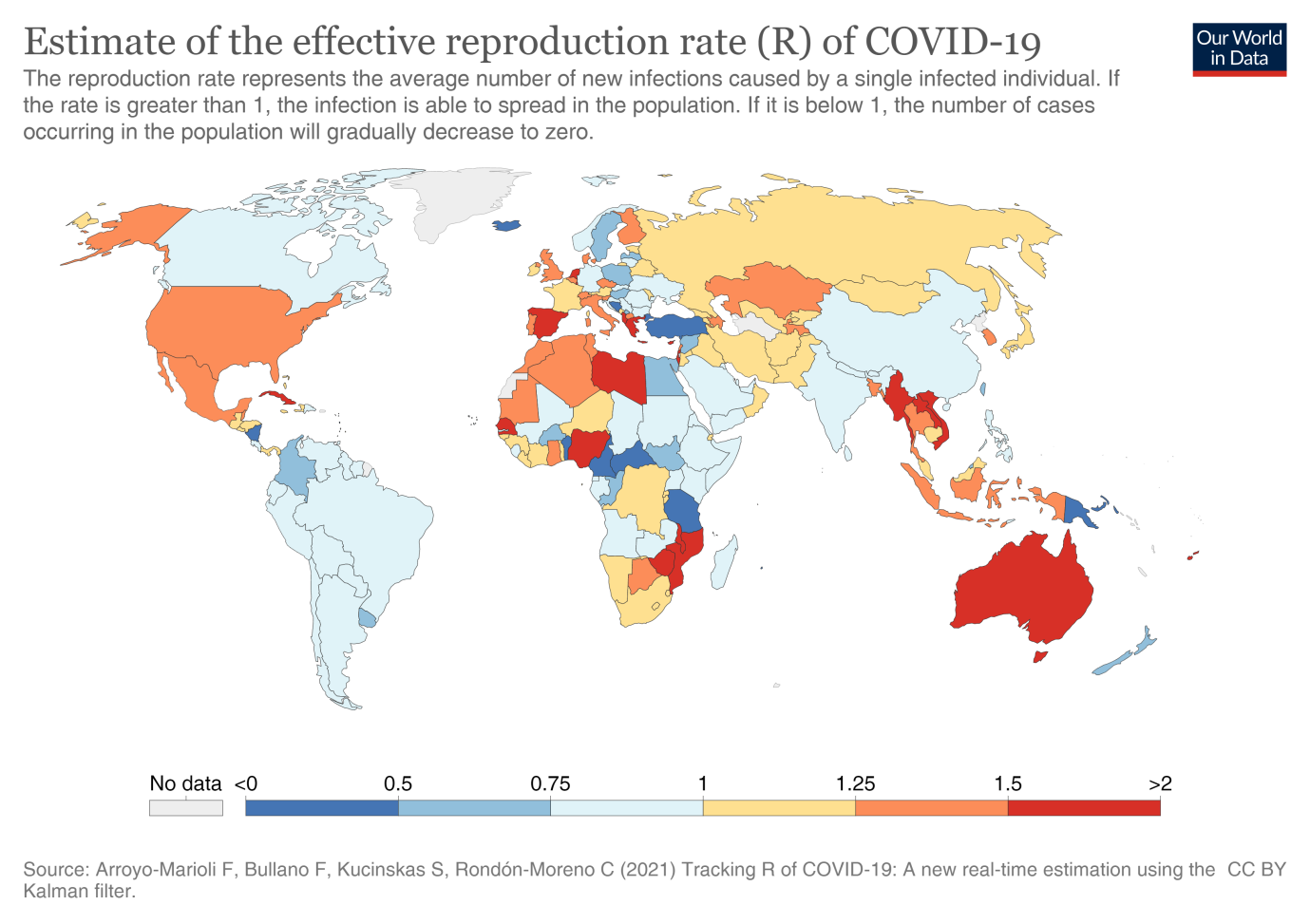 According to Dr.Randeep Guleria, Director, All India Institute of Medical Sciences (AIIMS), the third wave of the COVID-19 pandemic may not occur if individuals exercise caution and India can vaccine a significant number of people. Also, according to the NITI Aayog Vice-Chairman Rajiv Kumar, India is better prepared to deal with a hypothetical third wave of coronavirus. The chairman of the think tank, focusing on the progress in Covid-19 management, stated that states have learned their lessons in dealing with the pandemic.
R-Value: Alarming upcoming future
R is the number of people infected by a single Covid-19 sufferer. For active instances to decrease and the epidemic to stop, R should remain below one. India's Covid-19 effective reproduction number or R-value – a measure of how quickly the pandemic is spreading — remains at 0.82, unchanged from the previous week. However, other indicators such as the number of new infections, fatalities, hospital admissions, and maybe survey data to estimate how many people in a group have the disease or have previously recovered must be closely monitored to provide a complete picture of infection transmission. According to Bhramar Mukherjee, a biostatistician at the University of Michigan, states like Maharashtra, Kerala, and the national capital Delhi have crossed the R-value barrier of one. Professor Mukherjee and her colleagues have been closely monitoring the outbreak in India.
Delta variant:
Maharashtra has issued a warning for the third wave of the Covid-19 pandemic, just as India is recovering from the havoc of the second wave. The second wave of the coronavirus pandemic was blamed on a delta version of SARS-CoV-2. Last year, Maharashtra was the first state to report the Delta variant. It's unclear whether the Delta Plus version is more contagious or deadly than the Delta type. The Delta form has been discovered to be more lethal and capable of generating more severe Covid-19, resulting in a higher rate of patient hospitalisation.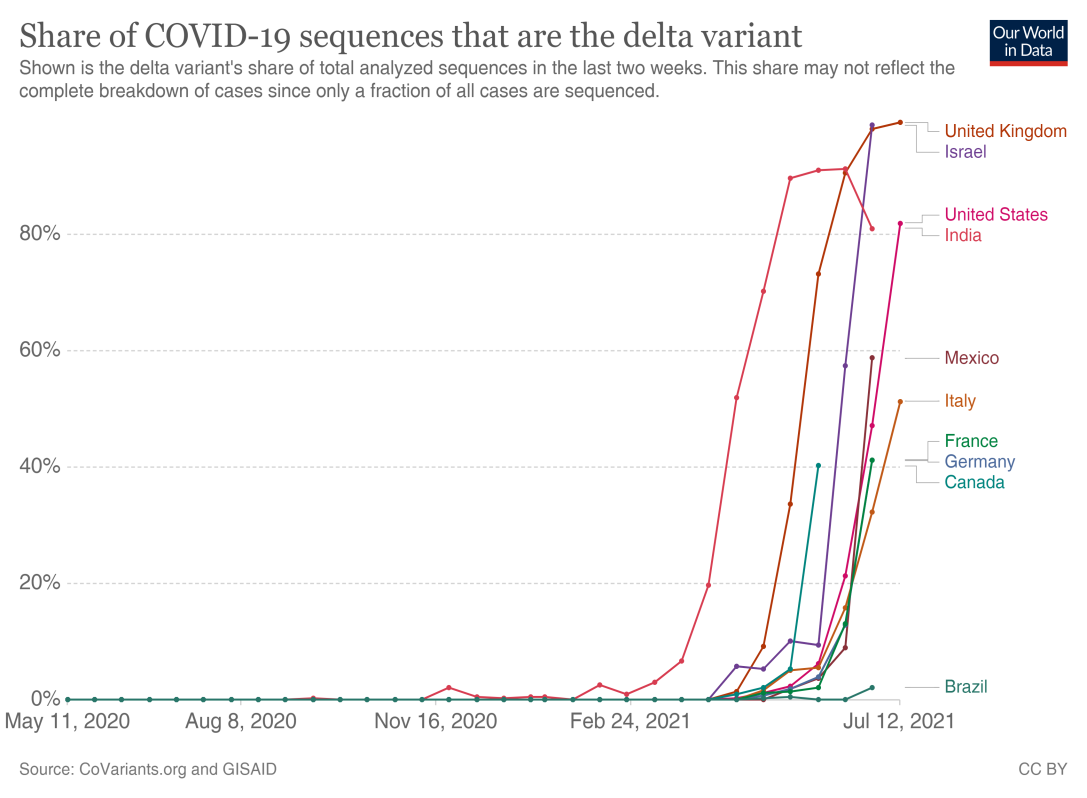 India was the second-worst-affected country by Covid-19, and also the worst-affected during the second wave of Covid-19. However, according to the report released by Washington Post, India ranked 102 in genetic sequencing for SARS-CoV-2 in April. The discovery of a novel variation is thought to be critical in reducing the risk of a new Covid-19 epidemic. India's issue is a lack of infrastructure to do genomic research. This problem should be solved in upcoming months to mitigate the current pandemic. By facilitating the recent ongoing genome sequencing in India, we can fight back towards this deadly virus.
Vaccination: a vital lifeline
Pandemics or epidemics are known to peter out when a population develops herd immunity, which means the virus no longer has room to spread. Vaccines, despite regular debates over their efficacy and usage of specific components, as well as rumours sweeping the internet, remain the greatest chance against Covid-19, according to health professionals.
India's vaccination speed looks impressive compared to other countries, but not in terms of percentage. India has roughly provided vaccination coverage to the 38,14,67,646 (as of July 12, 2021) population. With the advent of the second wave of the Covid, vaccination is our best hope. COVISHIELD and COVAXIN are the two vaccines that have been authorised for usage in India. A vaccinated person may produce antibodies that neutralise the virus and interrupt the transmission cycle. Once a substantial population has been vaccinated and has circulating antibodies for the disease, herd immunity develops.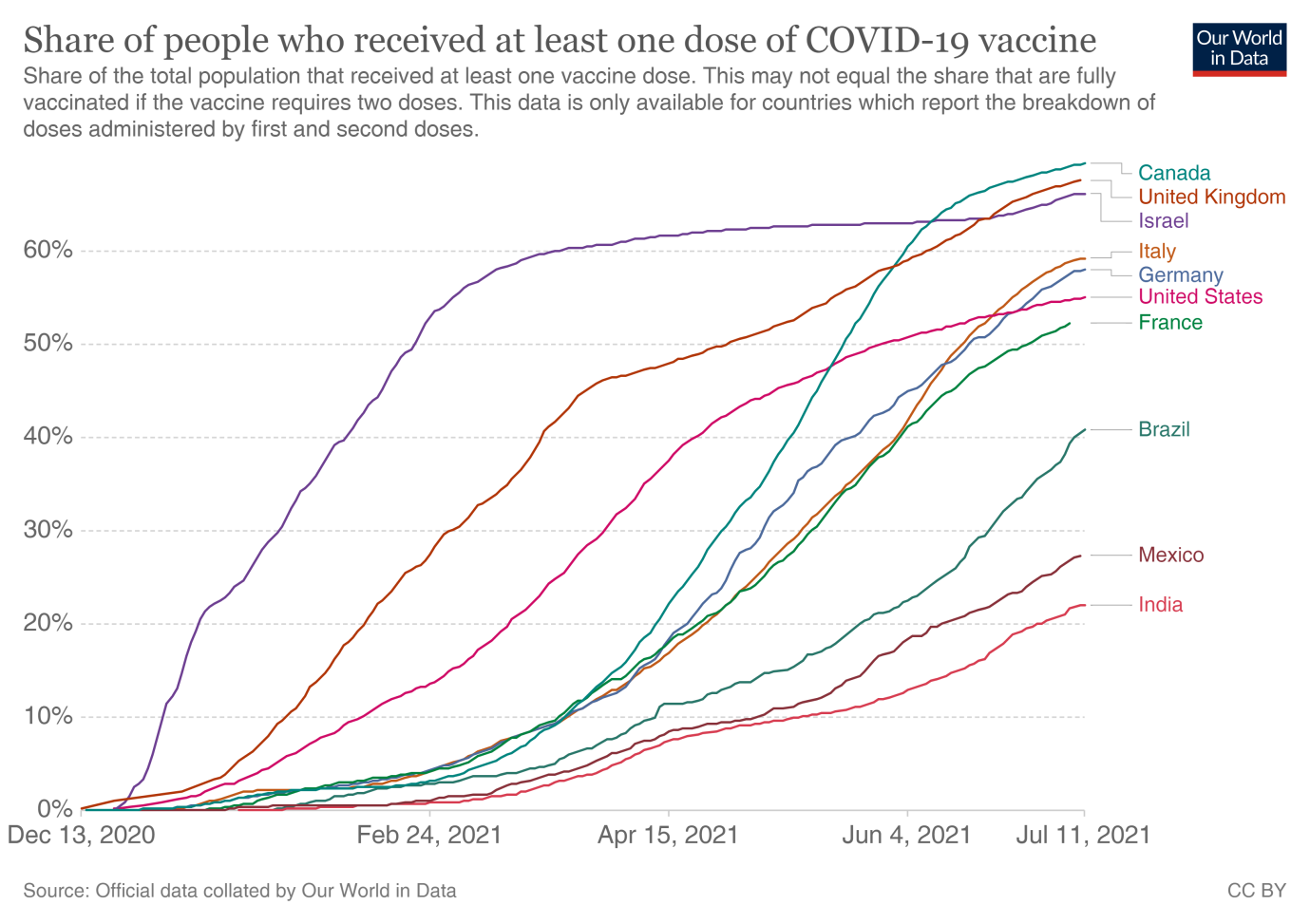 Conclusion
The most important lesson that we learned from the first and second waves will aid in the prevention of future waves. Following the COVID-19, appropriate behaviour is crucial to stop spread of the virus, despite of what be the fast spreading variants or new mutants that propel, if we avoid crowds by maintaining physical distance, wearing a mask, and thoroughly washing our hands, interrupting super-spreading events of explosive transmission. If we realize the significance of public health measures, and act appropriately we will overcome the tough times. Prime minister has also urged more people to come forward for vaccination. Because the greater the number of people who can be vaccinated, the lower the risk of transmission and viral replication, and the lower the risk of mutants emerging.
The vaccination is something that we vigorously provide to our youngsters and it is the only solution to handle the emerging crisis. If young people don't get vaccinated it could leave every one vulnerable. Sometimes apprehensions regarding anything new especially about vaccines is there, but it is important for all to get vaccinated during this critical time. It is overwhelming to think about it but we cannot be denial. Children are still at risk of getting and spreading of coronavirus,as cases of MIS-C, or multisystem inflammatory syndrome in children, are on the rise.MIS-C is a condition that happens when "the virus induces your body to make an immune response against your own blood vessels," that can cause inflammation of the blood vessels. As we have seen in the older variants and the delta variant, the Delta variant is far more infectious and produces massive increase of deaths that we witnessed in the second wave.
The pandemic of Covid-19 pushed scientists to produce vaccinations as quickly as possible. The efficacy of lab-developed vaccines varies depending on the candidate and the mutant forms of SARS-CoV-2. Covid-19 appropriate behaviour, on the other hand, provides the best protection against all SARS-CoV-2 subtypes.Immediate Stringent measures should be taken to control the congestion in public places to prevent the third wave. We must be fully prepared to protect our toddlers and young children. High risk is involved for infants and children in the projected third wave. Functioning of neonatal and paediatric intensive care units are need in an hour.It is important to strengthen our IT, system, control rooms, and call centre networks offering phone numbers.As much as two third of population is still unaware of need of vaccination. More focus is needed on villagesand remote rural areas.Youngsters with access to information should create awareness, explain torural people how vaccines help, talk to senior citizens,in their vicinity and help them to get the jabs. Availability of the services of tele-consulting platforms where the people can avail unlimited free consulting services of Doctor's from morning to night 7 days a week who would support them not just in COVID care, but also specialists in other fields are needed.
Since the beginning of the outbreak, health care providers and health systems are under immense pressure. The critical role played by health care professionals and their traumatic stress are indescribable. Now it's a time to strengthen our health care infrastructure. One of the most consistent challenges to overcome any public health crisis is the shortage of healthcare workers. There aren't enough doctors and nurses. In view of the need, increasing the availability of trained human resourcesto tackle the Covid-19 pandemic, government should hire medical and Para-medical staff including doctors and nurses. It provides way to reduce pressure on health care workers for the future. A good data is required for Policy formulation and effective implementation apart from uncertainties and time lag.
India should impose strict covid-19 restrictions and also people should take this tiny virus seriously and not for granted. For overall well being of the society government already gear up and put a well designed system for effective management of Covid-19 to fight the possible third wave. It's not only government responsibility, every individual; every organisation must come forward and contribute their services to strengthen the hands of government machinery Following non-pharmacological interventions like Physical distancing, wearing masks and hand washing could result in reducing risk of infection.Apart from taking precautions, we must get our jabs done as early as possible so that we can combat this virus more effectively. Saving our and others lives by getting vaccinated should be our priority. Let us all work together to win this war and save mankind from this Covid crisis.
(The authors are Scientist at CSIR-National Institute of Science Communication and Policy Research, New Delhi and Head, International Cooperation, Department of Science and Technology, New Delhi)