Don't oppose modern medicine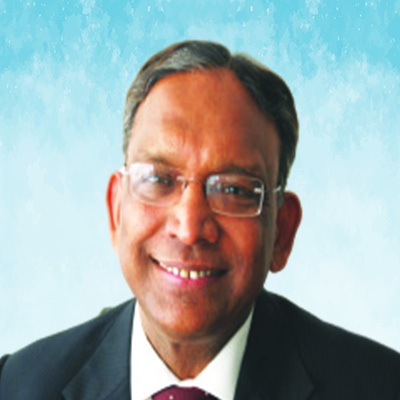 It is unfortunate that in the country of origin of Ayurved it is being discussed as a valid pathy by a person called Ramdev who himself is not a qualified Ayurved specialist & is using it against Modern Medicin…..…
By Dr Vinay Aggarwal
Ayurved has existed for thousands of years and its accomplishments cannot be denied. But to pit it against Modern Medicine is deplorable. Baba Ramdev is doing this to divert the issue from his derogatory statements against Modern Medicine Science Doctors by giving it even religious colour.
Today the issue that needs discussion is ' Over coming to Coronavirus pandemic' Almost 25 million cases with more than 3 lac deaths in India alone have taken the Nation with surprise and so much despair. Modern Medicine has done extensive research on it and is making continuous efforts to understand the virus and its clinical implications further. In such a scenario we should applaud it, instead of trying to run down one pathy against another.
Vaccination is recognized worldwide as the most potent weapon against the virus. To denigrate the vaccine should be considered as an affront to humanity and anti national activity. Deaths are unfortunate but to ascribe them as failure of treatment is travesty of justice. By stating that more people have died of treatment than without treatment, Ramdev is trying to create doubt in the minds of general innocent public regarding treatment of Covid-19. All hospitals are treating the patients in accordance with, the guidelines given by the Central government, through the Corona Task Force including representatives of ICMR, AIIMS, National Virology Institute and other prominent medical institutions with inputs from abroad.
Many of modern medicine doctors have lost their lives treating Covid-19. Nurses, paramedical staff and Safai karamcharis have also got martyred. To make casual remarks about their death should not be tolerated. Those who have died didn't commit suicide; they laid their lives trying to prevent others from dying. One should not just have respect for them but should have reverence.In such a pandemic we need support of every Indian.
I hope Ramdev understands this and comes forward to support the Corona warriors.
I appeal to all my medical and non-medical friends to pay homage to Corona warriors. The best way would be to talk to your friends and community about their sacrifices. In this pandemic all of us are using Social media much more. Let's use it to dispel the fake propaganda by Ramdev about our system of medicine. Remember it's not Ayurved versus Modern Medicine, its real Doctors versus a unqualified quacks who masquerades as "Mr. Know it all". It's our duty as a Doctor and as a citizen to counter this false propaganda. Let's make videos, post statements, articles etc. to counter the propaganda against Doctors. Remember its not IMA versus someone. It's your beliefs versus someone who is denigrating your beliefs. IMA as your representative body would do its best. But more importantly it's you who have to defend your scientific medicine. Let's fight this menace together.
(The author is Past Former National President IMA)