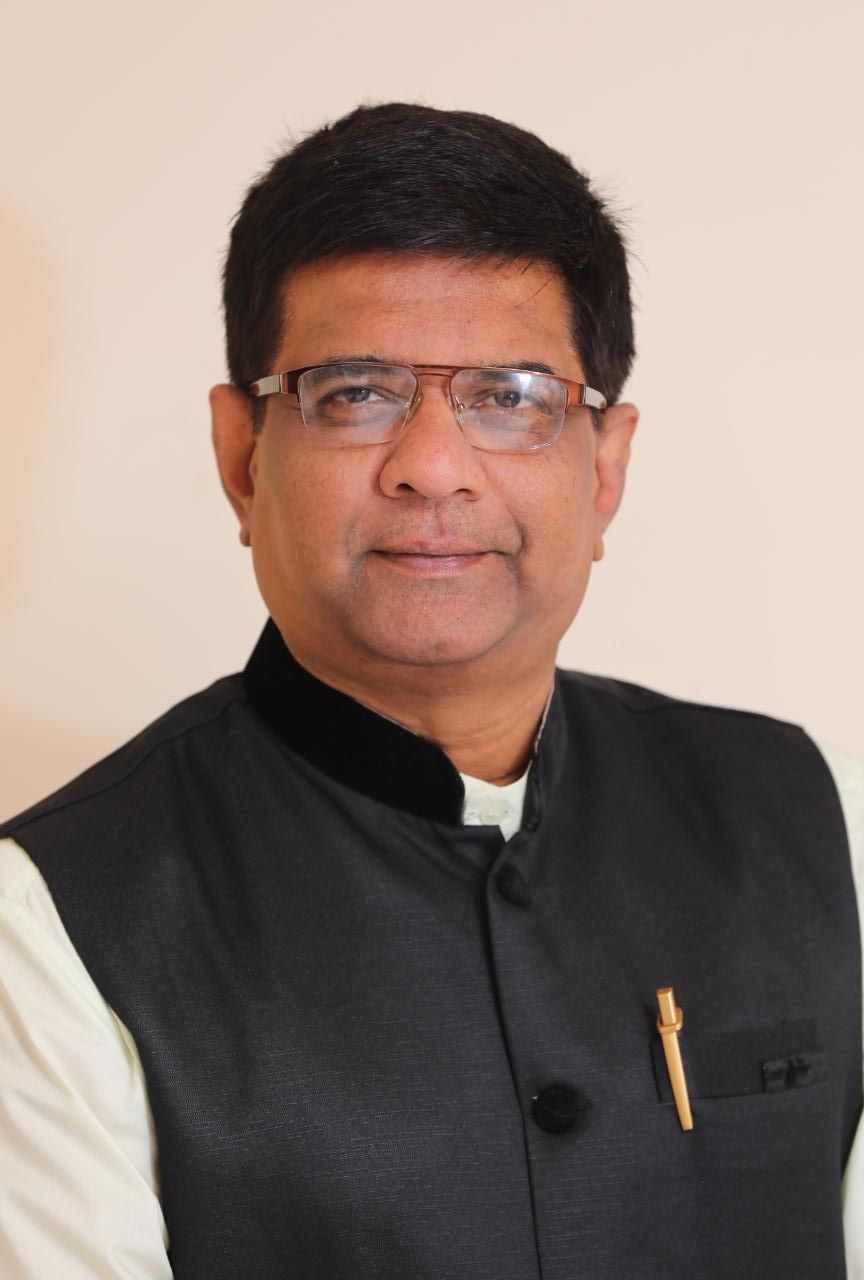 A vicious, malicious, purposeful, utterly false propaganda is carried out by a section as a diversionary tactic as they don't have any real answers to the rightful objections raised by the entire medical fraternity under the banner of IMA…..…
By Dr Ravi Wankhedkar
They were raised to protect the health of common man and against the anti national, anti government utterances. Misleading objections to government prescribed treatment guidelines and anti vaccination speech is in direct conflict with the continuous efforts of our government lead by Hon PM to control this pandemic. Instead of presenting a united front, creating useless controversies just to promote Business is highly unethical and objectionable. Celebrities should use their status to promote Covid appropriate behavior and vaccination.
Boosting morale and appreciating the frontline health care workers is need of hour,as our Hon PM always does.
To demean the proven and time tested modern medicine in such trying times is nothing but playing with health of gullible common people. Prior to the formation of IMA, four All India Medical Conferences had been held the first at Calcutta in 1917 under the Presidentship of Lt. Col. Raghavendra Rao, the second at Delhi in 1918 with Sir Nil Ratan Sircar as the President, the third in 1919 with Dr. M.. N. Odedar as its President and the Fourth at Nagpur in 1920 under the Presidentship of Rao Bahadur Dr. Maharaj Krishnan Kapur. It was at the 5th conference held at Calcutta on 28th December, 1928 under the Presidentship of Dr. G. V. Deshmukh of Bombay, that a resolution was adopted forming an All India Medical Association with the objects of promotion and advancement of medical and allied sciences in their different branches, the improvement of public health and medical education in India and the maintenance of honor and dignity of the medical profession. In the year 1930, the All Indian Medical Association and the body was duly registered under the Societies Registration Act, XXI of 1860.
The association had come in to being at a time when there was political unrest and the country was passing through big turmoil. Yet, it was a matter of great satisfaction that the stalwarts of the medical profession in those days like Dr. K. S. Ray, Sir Nil Ratan Sircar, Dr. B. C. Roy, Dr. M. A. Ansari, Col. Bhola Nath, Major M. G. Naidu, Dr. B.N. Vyas, Dr. D. Silva, Dr. N. A. Ghosh, Dr. D. A. Chakravarthi, Dr. Viswanathan, and Capt. B. V. Mukherjee actively participated in the promotion of the Association. Some of these stalwarts were also active in the Indian National Congress and had their terms in the jail for participating in the struggle for Independence of the country.
Though the Association was formed with only 222 members. Yet even with this numerical strength, it could achieve its position of strength and command respect from the British rulers. It could prevent the appointment of British rulers. It could prevent the appointment of British IMS Officer as a Commissioner of Medical Education in 1929 and it could achieve to organize an all India Medical Register and include the licentiates in it. The Medical Council of India Act was got amended to have an elected President in place of a nominated one and it was a matter of a pride that Dr. B. C. Roy, one of the most illustrious past Presidents of IMA, became the first elected President of Medical Council of India.
The Headquarters Office of the IMA was originally located in Calcutta. At the suggestion of Dr. S. C. Sen supported by Dr. B. V. Mulay, Dr. Chamanlal C. Mehta and Maj. General Amirchand, the IMA Headquarters was shifted to Delhi in January 1949, after the attainment of Independence.
During the British Rule, some selected members of the profession were members of the British Medical Association which had branches in India. The stalwarts of Nationalist IMA ultimately succeeded in reaching an agreement with British Medical Association that they would have no branches in India.
The list of national presidents for last 92 years , since inception of IMA is a testimony of the secular credentials.IMA and the entire medical fraternity has never discriminated it's patients or anyone on basis of Caste, Creed, Religion, Gender or Nationality.
Neither has it been involved in any unethical or unlawful activities. It has respected all recognized systems of Medicine of our country. The opposition to mixing up systems also is protect the purity and thereby the growth of each system.The so called "Contractor/Thekedar" is in fact doing more harm to Ayush systems by promoting quackery at the cost of official, real and original Ayush medicines for selfish business interests.
His so called 3-6 months course to create "unqualified drs" to serve in his own Business is an insult to hard working recognized and registered Ayush graduates who spent minimum 5 & half years to be qualified.
(The author is Past National President, IMA)