The rise in the Covid-19 cases
The resurgence in COVID-19 cases tally: A result of negligence Anniversary of Lockdown in India: Second wave grips several states…
By N. K. Prasanna & S. K. Varshney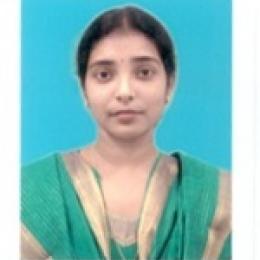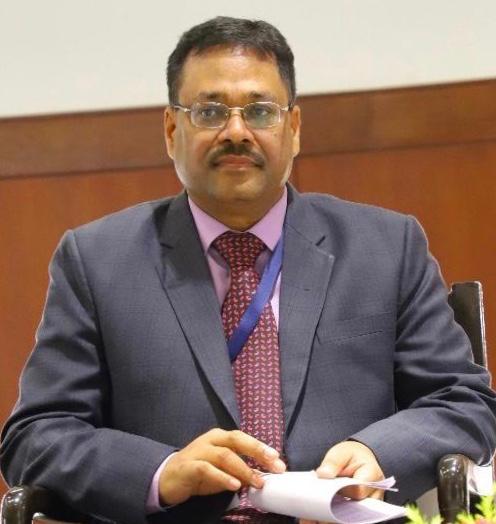 On 31st December 2019, China reported to the World Health Organization (WHO) about the cases of pneumonia of unknown etiology detected in Wuhan City, Hubei Province of China. Since then we have see a lot of changes in the country. With complete lock down to partial lockdown to lifting up of the lockdowns and again back to curfews now. India has the largest number of confirmed cases in Asia, and has the second-highest number of confirmed cases in the world after the United States with more than 10.3 million reported cases of COVID-19 infection and more than 154,000 deaths as of February 2, 2021.
The rise in the Covid cases in several states are the concerning matters which is continuously catching the attention of the people. The backbone of India's economy, Maharashtra is the worst-hit country by the overall coronavirus cases. The situation of COVID-19 cases in India is once again in danger and in some states, cases are increasing like wildfire which itself is an alarming situation for densely populated countries like India. Apart from Maharashtra, the other three states including Punjab, Haryana, and Madhya Pradesh are facing the heat of increasing cases and probably are on the path to becoming the next hot spots or we can say are emerging hot spots of India. .Whereas Maharashtra has reported 30,535 cases in the last 24 hours followed by Punjab, Kerala, Karnataka, Gujarat, and Madhya Pradesh.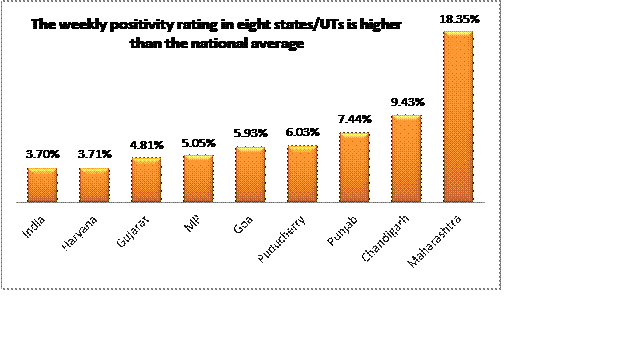 Several states are taking mandatory precautions and imposing guidelines to fall off the cases toll-like night curfew from 9 pm to 5 am in various districts of Punjab including Mohali, Amritsar, Patiala, Ludhiana, Jalandhar, Hoshiarpur, Kapurthala, Moga, Ropar, SBS Nagar, and Fatehgarh Sahib. Not only in Punjab, From 22nd March, Rajasthan government will also enforce a night curfew in eight cities and will require visitors to the state to bear a Covid-19 negative test report. The night curfew will be in place from 11 p.m. to 5 a.m. in Ajmer, Bhilwara, Jaipur, Jodhpur, Kota, Udaipur, Sagwada (Dungarpur), and Kushalgarh (Banswara), according to officials. Its been a year of the historical lockdown in India and the situation is still facing the second wave of infection. Though some of the states are still combating the virus more appropriately and Kerala is a great example for the other states where the cases are rising at a very high level.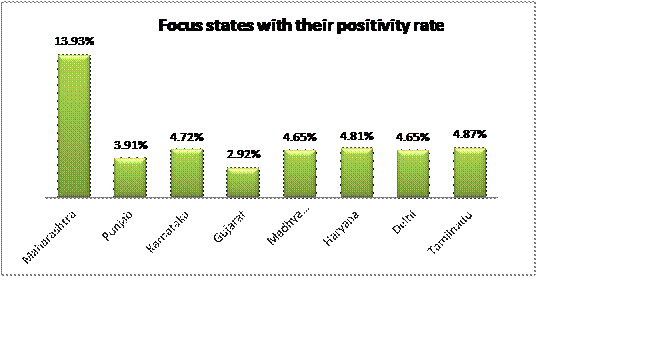 Total numbers of daily cases are increasing day by day but no such increase in the death rate has been observed so far. The majority of districts saw a rise, with 77 out of 363 showing an increase from zero average daily cases a month earlier. Today, India's total Active Caseload is 3,34,646. India's successful caseload now accounts for 2.87 percent of the country's overall Positive Cases. In the last 24 hours, a net incline of 25,559 cases has been added to the overall active caseload.
Today, India's total recoveries total 1,11,51,468. The overall recovery rate in the country is 95.75 percent. In the last 24 hours, there were 21,180 recoveries however, there have been 212 deaths has been reported.
Increasing cases are also growing concerns among citizens and officials. It's high time for us not to negotiate with the precautionary measures and should be our duty to strictly follow all the guidelines of COVID-19 to ensure safety. Somewhere the rise in cases is the result of our carelessness and ignorance.
Though the vaccination drive has been started in India that doesn't mean we are 100% safe from the virus, we have to ensure the appropriate behaviour against COVID-19 which includes the maintenance of hand and respiratory hygiene, avoid social gatherings, and indoor clustering, restrict unnecessary travel to other states for upcoming Indian festivals like Holi, Ugadi, etc. Enjoy festivals in a new normal way and say no to crowded places.
(The authors are Scientist at CSIR-National Institute of Science Communication and Information Resources (CSIR-NISCAIR), New Delhi /
Head, International Cooperation, Department of Science and Technology, New Delhi)