A win-win budget for health sector
The Union Budget 2021-22 allocated Rs 71,268.77 crore to the Union Health and Family Welfare Ministry this is an increase of about 10 per cent from the previous year's budget estimates…
By team double helical
The revised estimate for last year was Rs 78,866 crores. This implies the budgetary allocation to the Union health ministry came down by 9.6 per cent.
Undoubtedly the primary health care is getting more support… the strengthening of disease surveillance systems across the country is also needed for pandemic prevention and epidemic response. The new health infra schemes with significantly higher outlay of Rs 35,000 crore for Bharat's mega Covid-19 vaccination drive is a huge fiscal medicine to contain the pandemic, reduce disease burden for the population, and the economy.
Of the health and well-being budget Rs. 35,000 crore will be spent on the producing and distributing the covid-19 vaccine. The budget allocation for the Department of Health and Family Welfare is Rs. 71,269 crores, an increase of 9.6% over the budget allocation (Rs. 65,012 crores) on Financial Year 2020-21. This is, however, lower than the revised estimates for financial year 2020-21 (Rs. 78,866 crores.)
Under the new union health budget the Union Ministry of Ayurveda, Yoga and Naturopathy, Unani, Siddha and Homoeopathy (AYUSH) got a 40 per cent more than last year. All India Institute of Ayurveda was allocated Rs 313.80 crore (revised estimates) last year as against the budget estimates of 76.50 crore. It went up to Rs 348.87 crore this year.
The National Health Policy of India, which came out in 2017, envisaged that India spend at least 2.5 per cent of its Gross Domestic Product (GDP) on health sector by 2025. A 10 per cent hike, that too during the Covid-19 pandemic, will not take us anywhere close to that goal.
A high-level expert group formed by the Planning Commission in 2012 had suggested that India should achieve this target by 2020. India spent 1.8 per cent of its GDP on health in 2020-21; it was 1-1.5 per cent in the previous years. This is among the lowest any government spends on health in the world. As a result, India is among the 10 top nations with the highest out-pocket-expenditure An increase in public health expenditure from the current levels in India to three per cent of GDP can bring the highest out-pocket-expenditure down to about 30 per cent from 60 per cent, according to the Economic Survey 2021.
As per Economic Survey, India was ranked 145th out of 180 countries (Global Burden of Disease Study 2016) on the quality and access of healthcare. Only few sub-Saharan countries, some pacific islands, Nepal and Pakistan were ranked below India,
Although Union Finance Minister Nirmala Sitharaman accepted that a high OOPE was worrying. The budget estimates for expenditure on health and wellbeing increased by 137 per cent this year as compared to last year.
What is OOPE
(In developing countries, out-of-pocket expenditure (OOPE) is the primary means of financing healthcare. Health expenditure in India accounts for <5% of the gross domestic product and the level of out-of-pocket (OOP) spending is 69.5% of total health expenditures)
The 137 per cent hike was calculated by taking into account funds allocation to the Union Ministry of Ayush, department of health research, nutrition, vaccination, finance commission grants to states for water-sanitation and health as well.
Union Health Budget also assured the PM AtmaNirbhar Swasth Bharat Yojana with an outlay of about Rs 64,180 crores to be released over six years.
The allocation to PMJAY, which covers Ayushman Bharat and health and wellness centers, was worth Rs 6,400 crore. This was the same as in the last year's budget; but double according to revised estimates. For the last few years, the budget estimates for the scheme have remained the same while the revised estimates were half.
What needs to be done?
The Union government aims to build 1.5 lakh of health and wellness centres by 2022. of this, only 57,874 have been made so far.
The National Rural Health Mission saw a moderate hike of six per cent from last year. The National Programme for Health Care for the Elderly was allocated Rs 105 crore in the budget last year. The revised estimates, however, were Rs 15 crore. The allocation to National Programme for Control of Blindness went down Rs 10 crore when compared with last year budget estimates.
Telemedicne got a big thumbs-up in this year's Economic Survey owing to online consultations in the wake of Covid-19 pandemic. However, the allocation to it remained stagnant at Rs 45 crore this year as well.
While the budget allocated to Indian Council of Medical Research (under the department of health research) went up this year, the department's budget came down compared to last year's revised estimates.
According to Union Health Minister Harsh Vardhan, investment on Health Infrastructure in Budget 2021 has increased… the focus on strengthening three areas — preventive health, curative health and well-being… will be of immense help to the country at this critical juncture.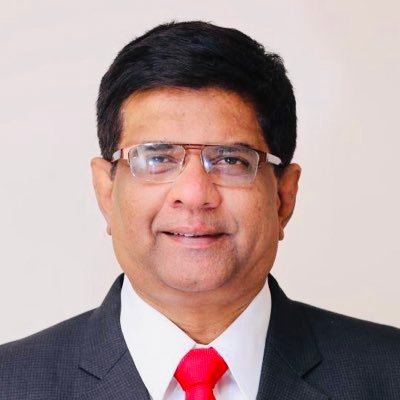 Dr Ravi Wankhedkar, Treasurer World Medical Association and Past National President, Indian Medical Association, said, " At first glance the focus and allocation on health care for first time is most welcome. The public health delivery system should be strengthened and resources should not be spent on insurance based health care delivery model. Adequate welfare of health care givers should be on priority. To develop capacities of health care systems, develop institutions for detection and cure of new and emerging disease the PM Aatmanirbhar Swasth Bharat Yojana is the first step to boost rural health and keep country ready for emergency handling of pandemic situations. Further, increasing access to pneumococcal vaccine to all states and budget outlay for health and welfare by 137% as compared to previous year will boost the public health and pharmaceuticals sector."
"Atmanirbhar Health Yojana with an outlay of Rs. 64180 crore over 6 years will be spent on primary, secondary and tertiary healthcare. With this under the National Health Mission 17,000 rural and 11,000 urban health and wellness centers are to be set up. Integrated public health lab is also to be set up in each district. There is a total Covid support amount to 13 percent of GDP. It means allotted Rs 35000 cr for Covid Vaccination. In this way India has two Covid-19 vaccines available and we expect two more vaccines soon," he added.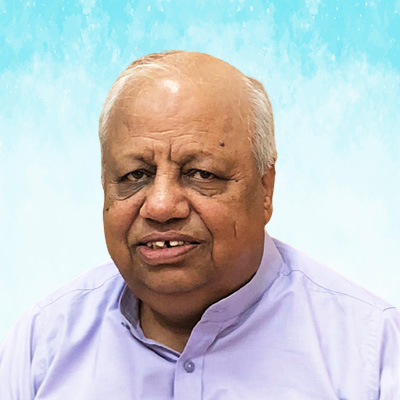 Dr A K Agarwal, Professor of Excellence, Medical Advisor(Innovation) Apollo Group of Hospitals, New Delhi, said, "We welcome the PM AtmaNirbhar Swasth Bharat Yojana, that would be launched with an outlay of about `64,180 crore over 6 years. It will certainly improve primary, secondary, and tertiary care health systems, strengthen existing national institutions, create new institutions, to cater to detection and cure of new and emerging diseases."
This scheme aims to support 17,788 rural and 11,024 urban Health and Wellness Centers, establish integrated public health labs in all districts, strengthen the National Centre for Disease Control (NCDC), its five regional branches and 20 metropolitan health surveillance units, establish nine Bio-Safety Level III laboratories and four regional National Institutes of Virology.
Dr A K Agarwal, said, "Such emphasis on healthcare spending and immunization especially on Covid-19 and pneumococcal vaccines will help India rapidly recover from the pandemic. The enhanced allocation along with the plan to look at healthcare as a whole by including nutrition, sanitation, clean drinking water and pollution control augur well for the country is a very good step."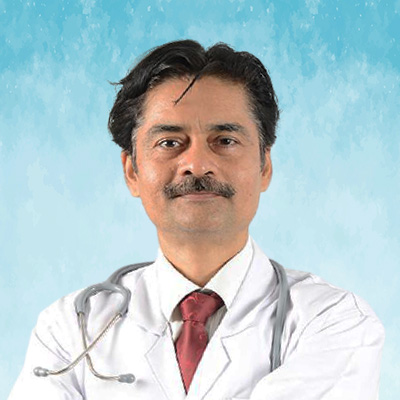 According to Dr H S Chhabra, Medical Director, Indian Spinal Injuries Centre, New Delhi, The budgetary allocation for healthcare sector for 2021-22 will translate into 10% drop in the allocation, if compared to the revised estimated 2021. Nonetheless, the allocation translates to growth of 11 percent. The initiative is aimed at developing capacities of the primary, secondary, and tertiary care health systems, strengthen existing national institutions, and create new institutions, to detect and cure new diseases in the wake of the pandemic that has affected 10.7 million people and claimed more than 154,000 lives in the country. It will be in addition to the National Health Mission. Many inclusions in the budget this year have been made keeping in mind the Covid-19 pandemic, and to deal with such public health emergencies in future that includes setting aside `35,000 crore for Covid-19 vaccines, additional grants of `13,192 for health, `36,022 crore for water and sanitation, and strengthening disease surveillance initiatives by upgrading the National Centre for Disease Control (NCDC).
In order to better deal with infectious disease outbreaks, the government plans to set up integrated public health labs in all districts and 3,382 block public health units in 11 states, and establishing critical care hospital blocks in 602 districts and 12 central institutions. The plan for strengthening of the NCDC will also include upgrading its five regional branches, and 20 metropolitan health surveillance units. There will be an expansion of the integrated health information portal to all states and Union territories to connect all public health labs; operationalisation of 17 new public health units and strengthening of 33 existing public health units at points of entry that is at 32 airports, 11 seaports and seven land crossings.
helicalin the shape of a coilMore (Definitions, Synonyms, Translation)