Corona Vaccine: Limitations and Better Alternative
By Shalini Sahu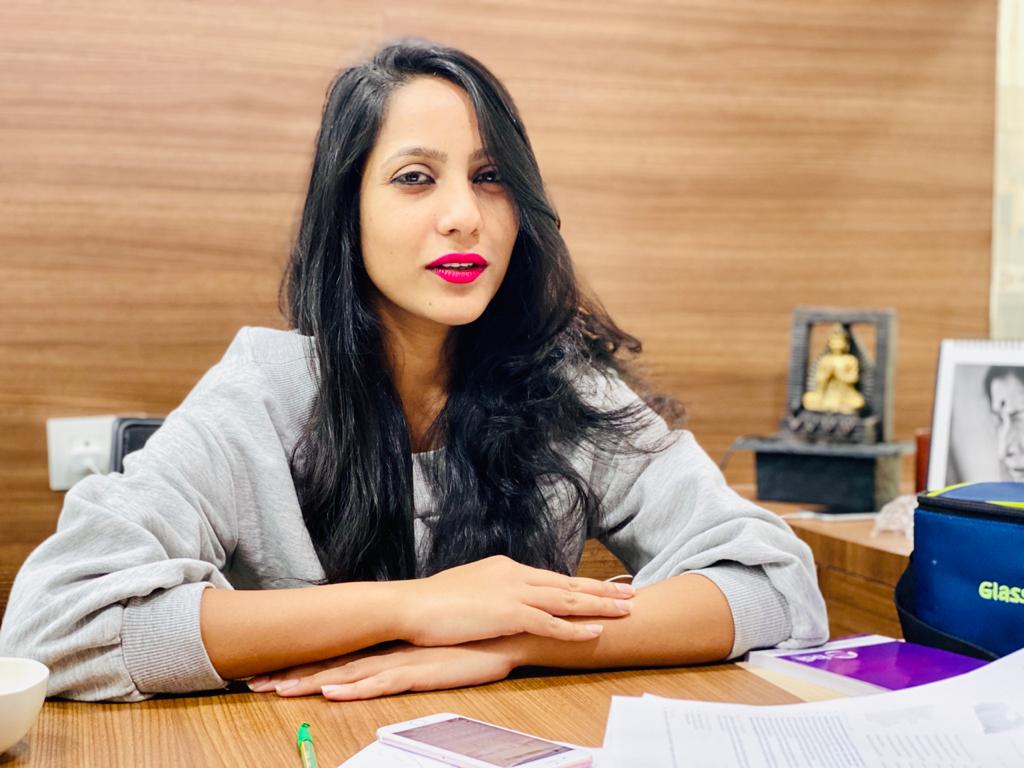 For whole of the year 2020, the world has been caught up in the unabated Covid-19 pandemic. The figure of people having suffered from this infection in our country has crossed the one crore mark with more than one and a half lakh deaths as a result, out of the worldwide figures of more than seven crore infections causing nearly seventeen and a half lakh fatalities.
This pandemic has, once again, revealed inherent limitations of exclusive dependence on modern or the 'allopathic' system of medicine due to its inability in containing this virulent infection, like most other diseases.
During this period different pharmaceutical manufacturers have tried to promote their drugs to make quick profits at the expense of ethical practices.The final hope of containing this pandemic has come to rally around developing human 'IMMUNITY' through a Vaccine, of which various candidates are trying to compete to prevent further spread of infection among the masses. But, none of these vaccines appear to be ideal or even optimum in the present circumstances.
The availability of vaccine in such large numbers and the process of vaccination would be a huge financial and administrative challenge as it requires to cover more than sixty percent of global population to be administered with at least two successive doses at a gap of 3 or 4 weeks within next few months.
At the same time no one, at this stage, knows long term implications of this exclusive reliance on Vaccine. In spite of official rebuttals, there are controversies and doubts, as well as questions about the nature and long term consequences of these vaccines. It's quite apparent that due to the serious situation short cuts have been allowed in their development within a period of few months.
There is a significant number of people opposing vaccines on social media with more than 30 million anti-vaccine groups on Facebook alone! There is a point that no edible grain, vegetable or fruit which has undergone genetic interference, as this vaccine is designed to do, can be termed strictly 'organic' or harmlessly promotive for human health!
However, what has universally crystallised is the belief, following the age-old proverb "Prevention is better than any Cure" that development of IMMUNITY of masses is the exclusive reliable answer to contain this pandemic.
But, what surprises me in our land of 'Atharveda' with our popular Prime Minister having initiated to get Yoga recognised all over the world, his commitment to 'Atmanirbhar Bharat' with 'Focus on Local' and an independent ministry dedicated to promotion of indigenous AYUSH systems of health that, while the whole world has gone all out to develop a vaccine with the purpose of developing immunity of the people, we as a nation have missed the opportunity to çoncurrently develop scientific evidence through multicentric research projects for authentication of role of Yoga, Naturopathy, Ayurveda or Homoeopathy in enhancing natural drug-free immunity for all almost at nil cost.
It's well known that immunity of an individual is directly proportional to one's quality of health, which in turn is most importantly based on healthy life-style, balanced nutrition and regular fitness activities. It's universally recognised that practice of Yoga & Ayurveda as a life-style leads to promotion of health and resultant prevention from all diseases. Not only it helps its sincere practitioner to develop a comprehensive armour against all infections, that would include Covid-19; at the same time lead to significantly reduce incidence of all other life-style diseases growing as an unbridled menace in epidemic numbers all over the world.
I'll, also, strongly besiege our Hon'ble Minster of AYUSH to bat for promotion and development of the traditional drug-free ayurvedic practice of 'bhedan kriya' which reached to the far east nations along with the spread of Budhism. It was patronised by Chinese royalty for its development and is being presented to the modern world as the Chinese system of Acupuncture. It has gained lot of credibility with W.H.O. giving it recognition way back in year 1982, and many developed nations licensing its practice over the decades. We are still struggling in our country to get it official recognition. I'd endorse from my over 50 years of medical practice that it's extremely efficacious at all the three levels of health, in all ages, and at all stages of every sickness. It essentially works by restoring the 'milieu interior' of the individual and boosting immunity. It's benefits shall, also, be immensely valuable in overcoming Post-Covid Syndrome, leaving a trail of morbidity and mortality, in restoring many many lives.
An honest strong political will with commitment at planning as well as professional level for "HEALTH FOR ALL' can be easily reached by an all inclusive strategy comprising Holistic model of Health for an 'Ayushman Bharat' within existing infrastructure and financial resources by adopting the PM Modi's 'Skill India' programme
to enhance the skills of all health care personnel at primary, secondary as
well as tertiary care level in letter and spirit. Holistic model of HealthCare offers a potential to trigger revolution in health for true.
With inputs from
Dr. [Prof] R. K. Tuli