The outbreak of coronavirus (COVID-19) has shaken the world with unprecedented ferocity, sending shivers down the spine of billions of people. India has so far done well to contain the spread of coronavirus but the country needs to keep up its vigil to defeat the dreaded virus that has emerged as the biggest threat to mankind…
By Amresh Kumar Tiwary
Till the time of going to press, the Union Health Ministry has reported sixteen deaths due to coronavirus (COVID-19) in India while the total confirmed cases have touched more than 745. The number of novel coronavirus cases globally stood at over 5 lakh with more than 23,000 deaths, across 141 countries.
India third and fourth deaths from coronavirus were reported from Punjab and Maharashtra with previous death cases reported in Karnataka and Delhi. Fresh cases have been reported from Ladakh, Uttar Pradesh, Karnataka, and Haryana. Unwilling to take any chances, malls, educational institutes, gyms, spas, cinema halls have been closed till March 31 across the country.
The number of people infected by coronavirus in Maharashtra climbed to 135, with a 59-year-old woman and a man becoming the latest COVID-19 cases in the state. Eight of the 13 new cases are from Agra, two from Ghaziabad, one from Noida and two from Lucknow. Samples of 66 people sent to test for suspected exposure to novel coronavirus in Chhattisgarh have returned negative, while reports of six more are awaited. So far, Delhi has seen seven positive cases including a patient who died. Of these, two persons who had earlier tested positive for COVID-19 and were admitted to hospitals have been discharged following treatment.
The recent death of a 68-year-old female from West Delhi (mother of a confirmed case of COVID 19), shook capital city in mortal fear. She had history of contact with a positive case (her son who had a travel history to Switzerland and Italy between 5th and 22rd February, 2020). The son had returned to India on 23rd February, 2020.
He initially was asymptomatic, but developed fever and cough after a day and reported to Ram Manohar Lohia Hospital. As per protocol, the family was screened and since he and his mother had fever and cough, both were admitted. She was a known case of diabetes and hypertension. Her condition worsened with development of pneumonia and she was shifted to intensive care unit (ICU). Her sample also tested positive for COVID19.
All the precautionary measures as per protocol including screening, quarantine of the contacts are being taken up by the Union Ministry of Health, and the status is being constantly monitored.
According to Dr Harsh Vardhan, Union Minister of Health and Family Welfare. the Government of India, along with States/UTs, has taken several pre-emptive, timely and proactive measures for prevention, containment and management of COVID-19. Continuous review and monitoring of the situation at the highest political and administrative levels resulted in decisive, preventive and pre-emptive actions in public interest such as travel restrictions, suspension of visas and self-quarantine measures. Early establishment of point of entry surveillance and universal screening of passengers at airports and vessels at seaports, evacuation of Indian citizens from COVID-19 affected countries, adequate laboratory and quarantine facilities, have contributed immensely towards containment and management of the virus in the country. All essential facilities like community surveillance, quarantine, isolation wards, adequate PPEs, trained manpower, rapid response teams are being strengthened further in all states and UTs. So far, the Government of India has evacuated 1031 persons including 48 nationals from countries such as Maldives, Myanmar, Bangladesh, China, US, Madagascar, Sri Lanka, Nepal, South Africa and Peru. Till date, 890 evacuees from COVID-19 affected countries have been discharged after 14-day isolation and having tested negative as per protocol.
o The 654 evacuees from Wuhan, China on 1st February and 3rd February 2020 were discharged on 18th February 2020.
o The 124 evacuees from Japan and 112 evacuees from China, have been discharged after having tested negative for COVID-19 in the second round of tests.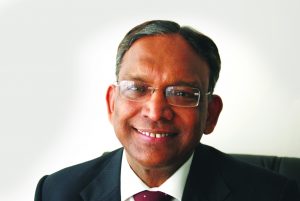 Dr. Vinay Aggarwal, Formar National Presdent, IMA, the Government of India has relentlessly worked towards the evacuation of Indian nationals from any major COVID-19 affected country. India has sent scientists, equipment for labs, reagents and brought back samples for testing to the country. So far, 1199 samples have been collected in Iran and brought to India for testing.
A special flight operated by Indian Air Force brought back 58 passengers from Iran on 10th March 2020. India also facilitated Mahan Air flight to bring back people from Iran. These passengers are being kept in quarantine at the Navy facility in Mumbai. As per the need, more such special flights will be operated to bring back Indians who have tested negative. India is also coordinating treatment of positive people in Iran as per protocol.
The government has also sent a team of four doctors from the Ministry of Health to Rome. They reached Rome with sufficient material and reagents to collect samples of Indians there for onward testing in India.
In addition, a total of 11, 71,061 passengers have been screened from 10,876 flights at 30 designated airports. 3,062 passengers and 583 contacts were identified and referred to IDSP/designated hospitals; 42,296 passengers have been brought under community surveillance, out of which 2,559 were symptomatic and 522 hospitalized; 25,504 passengers have been additionally screened at major and minor seaports, and more than 14 lakh people have been screened at land ports.
Three confirmed cases of COVID-19 were from Kerala treated and discharged. So far, this has led to identification of more than 4000 contacts who have been put under surveillance.
The confirmed cases also include the first casualty of COVID-19 in the country. Death of a 76-year-old man from Karnataka is confirmed to be caused due to co-morbidities i.e. asthma and hypertension and he also tested positive for COVID-19. All the precautionary measures as per protocol, such as screening and home quarantine of the contacts, have been initiated by the State Health Department, Karnataka and are being monitored closely.
The Union government has strongly advised Indian nationals to avoid all non-essential travel abroad and to refrain from travelling to countries reporting high cases and deaths as mentioned in the travel advisory.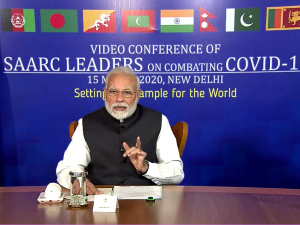 Prime Minister's Appeal
As the coronavirus has taken the global population down by its effect India is taking steps to ensure regional protectiveness. With more than 100 countries falling under the effect of coronavirus, Prime Minister Narendra Modi took the call.
He said, "I would like to propose that the leadership of SAARC nations chalk out a strong strategy to fight coronavirus. We could discuss, via video conferencing, ways to keep our citizens healthy. Together, we can set an example to the world, and contribute to a healthier planet.
PM Modi called the leadership of SAARC nations (Afghanistan, Bangladesh, Bhutan, India, the Maldives, Nepal, Pakistan and Sri Lanka) to come together against coronavirus. Since many of the SAARC countries including India lie close to the center of coronavirus "China", the threat cannot be underestimated.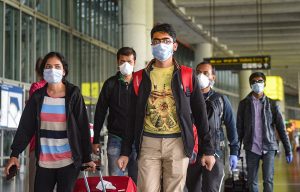 How to cope with Coronavirus
There is no specific treatment available as of now; symptoms may go away on their own. One must take care of self, rest and avoid over exertion, drink enough water, avoid smoking and smoky areas. Take acetaminophen, ibuprofen or naproxen to reduce pain and fever. And use a clean humidifier or cool mist vaporizer.
How you can prevent it?
If you have recently travelled to a coronavirus-affected country (within last 14 days) or had possible contact with an nCoV-infected person, it is advised to:
Stay in home isolation for 14 days after your return
Sleep in a separate room
Limit contact with other family members and avoid visitors
Cover nose and mouth when coughing and sneezing
Avoid close contact with anyone with cold or flu like symptoms (maintain a distance of at least 1 meter from any individual)
Avoid going near to sick person, wash your hands frequently for 20 seconds, cover your mouth and nose when you sneeze, eat cooked food especially meat, eggs etc, eat healthy and stay healthy.
Spreading Awareness
In the recent outbreak of Corona Virus globally and to secure India from its attack, an awareness programme on the prevention and spread of noval coronavirus was organized by the Delhi Pharmaceutical Sciences and Research University (DPSRU) on 6th March 2020.
Programme objective: To create awareness and educate the university students, faculty, staff and local community regarding preventive intervention techniques that would help in reducing the transmission of the disease.
Faculty Coordinators: Dr Jaseela Majeed, Dr Puneeta Ajmera, Dr Sheetal Yadav, Dr. J. Swaminathan, Ms. Rakhi Ahuja
Highlights of the program:
• Six awareness sessions were conducted for the diploma and undergraduate students of Pharmacy, Physiotherapy and Sports Sciences in different lecture theatres in DPSRU and DIPSAR. A separate session was also organized for the administrative and housekeeping staff of the university.
• The students were demonstrated and educated about the following aspects of the disease:
Origin and prevalence of the disease
Signs and symptoms of the disease
Prevention and control measures
• Hand hygiene and handwashing technique
• Correct way of wearing mask
• Travelling advice
Dissecting COVID-19
Coronaviruses cause illness ranging from common cold to more severe diseases such as Middle East Respiratory Syndrome (MERS)-CoV and Severe Acute Respiratory Syndrome (SARS-CoV).
Corona virus is a virus that causes infection in the upper throat, nose, and sinuses. This virus belongs to the family of common cold and viruses (SARS and MERS).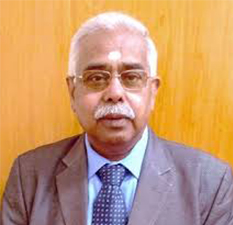 According to Dr R V Ashokan, Secretary General, Indian Medical Association, one positive case of novel coronavirus patient, of a student studying in Wuhan University, had been reported in Kerala. The patient had tested positive and was in isolation in the hospital.
Corona viruses were first identified in the 1960s, but we don't know where they come from. They get their name from their crown-like shape. Sometimes, but not often, a coronavirus can infect both animals and humans. Most corona viruses spread the same way other cold-causing viruses do: through infected people coughing and sneezing, by touching an infected person's hands or face, or by touching things such as doorknobs that infected people have touched.
In early 2020, following a recent outbreak in China, the World Health Organization (WHO) identified a new type, 2019 novel coronavirus (2019-nCoV).
Often a coronavirus causes upper respiratory infection symptoms like a stuffy nose, cough, and sore throat. You can treat them with rest and over-the-counter medication. The coronavirus can also cause middle ear infections in children.
Almost everyone gets an infection exhibiting pneumonia, upper respiratory tract illness, runny nose, cough, sore throat, possibly a headache and maybe a fever, at least once in their life, most likely as a young child. In the United States, coronaviruses are more common in the fall and winter, but anyone can come down with a corona virus infection at any time.
The symptoms of most corona viruses are similar to any other upper respiratory infection, including runny nose, coughing, sore throat, and sometimes a fever. In most cases, you won't know whether you have a corona virus or a different cold-causing virus, such as rhinovirus.