Taking Health to the Masses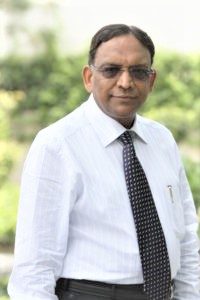 The government needs to provide the requisite policy support and budget allocation to ensure uniform and adequate spread of healthcare services. However, this goal will remain unattainable unless and until the private sector is roped in by policy makers to develop a robust framework for a well-structured and organised healthcare system in the country….
By Dr Vinay Aggarwal
H ealthcare in India has seen sea change since independence.
If we compare the statistics since 1947, the country has achieved considerable progress on the front of healthcare. Tremendous improvement has happened in the average lifespan (From 32 years to 68 years). The infant mortality rate and maternal mortality rate have come down significantly. With only 18 medical colleges and 527 primary healthcare centres in 1947, today we have 497 medical colleges and 25650 primary healthcare centres. Even though such progress deserves applause, the healthcare delivery does not have a homogenous spread across the country. While tier 1 and tier 2 cities have adequate facilities for healthcare, tier 3 and 4 cities suffer from woeful lack of health services.
Current Indian healthcare scenario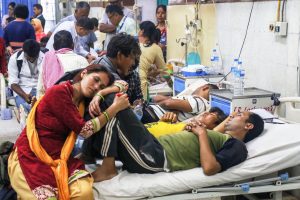 With the emergence of numerous corporate hospitals, the geographical canvas of healthcare has totally changed in tier 1 and 2 cities. Earlier Indian patients had to travel abroad for medical treatment. Now increasing number of patients from foreign countries prefer to avail affordable and qualitative treatment in India, leading to the growth of medical tourism. But the inflow of foreign patients is mostly restricted to tier 1 cities. In tier 2 and tier 3 cities, doctors, in general, have established their nursing homes and small hospitals, but there is lack of standardised services. Situation of tier 4 towns which include villages and rural areas is of great concern as they definitely lack quality healthcare structure.
The healthcare delivery system is organised in 3 tiers – Primary, secondary and tertiary. The infrastructure and human resources in the field of healthcare are optimal in frontline states like Tamil Nadu and Kerala. However, the geographical spread of healthcare is not uniform. Some states like UP, Rajasthan and Jharkhand have a long way to reach up to the standards of healthcare.
Change in pattern of disease – There is a drastic change in the pattern of diseases. Earlier, vector borne, air and water borne diseases attributed to high mortality rate caused by dengue, plague, jaundice and typhoid. The emphasis of the Government and healthcare institutions was on controlling the epidemic, the focus gradually shifted to cure and later prevention of such diseases. The pattern of diseases has changed to more of lifestyle diseases like diabetes, hypertension, and obesity.
Deficit in supply of health services- According to the recent data from the National Health Profile 2018, of the total 10 lakh registered modern medicine doctors, around 80% reside in tier 1 and tier 2 cities. With highly overburdened and understaffed public hospitals, the policies must be amended to increase the number of highly-qualified medical professionals along with the reach of technology for betterment of quality healthcare services in rural areas and villages which otherwise depend upon the private sector to fill the gap.
The need of the hour – Leadership from the private sector
Even though Governments have come out with different healthcare programmes, they are not able to ensure their effective implementation across the country. On the other hand, success has followed wherever the society or the community has been involved with such programmes. For instance Pulse Polio and Small Pox eradication programmes have been resounding successes.
The Government or NITI Aayog should implement policies where every health facility can be coordinated in an organised way. Secondly, more attention should be paid to tier 3 & 4 cities.
Raise budget allocation – Unfortunately, allocation of funds on healthcare by the government is very low in comparison to other countries. We hardly spend 1.3% of GDP on health and out of that also 75% budget goes to the management of medical colleges and tertiary superspecialty hospitals. The budget allocation by the Government in tier 3 & 4 cities in the primary healthcare sector is woefully low.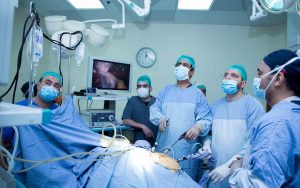 Develop secondary care in tier 3 & 4 cities
The Government and health policy-planners need to concentrate on strengthening health services in tier 3 and 4 areas. And, time has come that there should be a policy change in healthcare, meaning that the Government as well as corporate hospitals should also think of developing secondary care hospitals in these areas. These secondary care hospitals can take care of primary as well as secondary health.
The secondary care hospitals should have the facilities of tackling emergencies, accidents, providing minimum diagnostic facilities and taking care of maternity work. If we are able to provide these services with a robust referral system, much better healthcare will be developed in the coming 5-7 years, which is the requirement of the country.
Technological Advancements – With advancements in technology, virtual medicine and command centres are a boon not only for the doctors but also for patients. Now diagnostic centres do not necessarily require the presence of specialized doctors but in fact, through its command centres reporting of X-Rays, ECG and all other diagnostic services can be done with ease. All these things can be incorporated in a secondary care hospital, which is to be developed in these cities.
Proactive approach needed from the corporate sector – The corporate sector should come forward openly and allocate budget for the same. Instead of opening one superspecialty, with the same budget, 10 secondary hospitals can be developed in different areas. This will not only increase the geographical coverage but will be highly beneficial for the patients as well.
Government should support the corporate sector – The Government should supplement the efforts of the corporate sector by providing subsidies and concessions, so that corporate secondary hospitals become financially viable. It will considerably improve healthcare in the country.
(The author is Past National President IMA and Founder Chairman, Max Superspeciality hospital, Vaishali (Ghaziabad)