Combine Drugs With Caution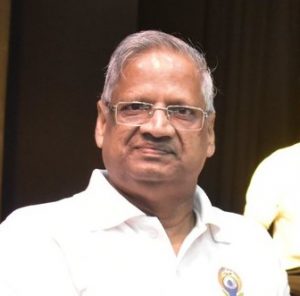 Metformin-FDCs are not recommended by national or international treatment guidelines. So, FDC formulations for type 2 diabetes require close scrutiny in India….
By Prof (Dr) Ramesh K Goyal
"In India, more than 60 million people have been diagnosed with type 2 diabetes mellitus, which calls for correct formulation of drug"
The Govt. of India vide Gazette Notifications nos. S.O.4379(E) to S.O.4706(E) has prohibited 328 FDCs for manufacture, sale or distribution with immediate effect under Section 26A of Drugs and Cosmetics Act, 1940 based on the recommendation of DTAB as there is no therapeutic justification for the APIs contained in these 328 FDCs or these FDCs may involve risk to human beings In the banned 328 FDCs, total 27 FDCs are with combination of Metformin with their various dose level.This has been a highly debated news that attracted the attention of the public at large. The companies showed displeasure and some of the FDCs were taken back.
Out of over 300 FDCs banned over 70 have been used as pain killers. Some of the pain killers have antacid or anti-gastric acid secretion medicine that may be required but in reality it may not happen. Many of the formulations were used for cold or bronchial asthma. Use of steroids is again very common. It is well known that steroids cannot be used for a long time and may produce serious adverse effects. Some of the FDCs are so irrational that they had the banned drug itself. Those FDCs used as pain killers or for cold may not be used consistently for long time but for hypertension or diabetes or even for bronchial asthma, they are used for years together though the doses needed to be adjusted from time to time. This may pose a serious problem. In this article we present the challenges and problems with antidiabetic FDCs some of which are banned now.
Fixed dose combinations (FDCs), are combinations of two or more active pharmaceutical ingredient/drug in a single dosage form. FDCs are sometimes called "polypills". A polypill is a medication that is a drug product in pill form (i.e., tablet or capsule) that combines multiple active pharmaceutical ingredients (APIs). Polypills are particularly useful in situations where both the drug combination and the doses needed to treat patients are standardized and stable. Patients who are prescribed several different tablets/formulations to treat a single condition or multiple coexisting conditions often find it hard to take all their drugs correctly. FDCs can also be cheaper to manufacture and easier to distribute than single drug formulations, but they nevertheless have some disadvantages over such formulations. However, owing to potential of drug-drug interaction, FDCs require closer scrutiny with respect to their physical and chemical stability.
To prevent patients being given unsafe or dangerous formulations, many countries regulate the development and marketing of FDCs.FDCs are highly popular in the Indian Pharmaceutical Market and have been particularly flourishing in the last decades.Concerns have been expressed internationally about the regulation of medicinal drugs in India, where thousands of FDCs are available. In response to these concerns, in 2011, an Indian parliamentary standing committee closely examined the Indian national drug regulator- the Central Drugs Standard Control Organization (CDSCO).
In 2005, the WHO adopted its guidelines for registration of fixed-dose medicinal products 'intended to provide advice to those countries that do not, as yet, have guidelines for this type of product'.
As per the other definition, FDC is a combination of two or more APIs in a fixed ratio of doses. This term is used generically to mean a particular combination of APIs irrespective of the formulation or brand. It may be administered as single entity products given concurrently or as a finished pharmaceutical product. A fixed-dose combination finished pharmaceutical product (FDC-FPP) is a product that contains two or more APIs.
The basic rationale of making "fixed dose combination" medicinal products is either to improve adherence or to benefit from the added effects of the two medicinal products given together. FDCs have shown to be particularly useful in the treatment of infectious diseases like HIV, malaria and tuberculosis where giving multiple antimicrobial agents is the norm. FDCs are also of use in chronic conditions especially when multiple disorders often co-exist.
Thousands of FDCs are available in India. Many are judged safe and effective and are widely used where as many others have been judged unsafe, even dangerous. The rationality of FDCs are generally based on certain aspectssuch as: (a) the drugs in the combination should act by different mechanisms; (b) the pharmacokinetics must not be widely different, and (c) the combination should not have supra-additive toxicity of the ingredients.
Rationale for Fixed Dose Combination: It to be shown that it is rational to combine two or more APIs into a single product. Therefore, the rationality should depend on quality, medical and bioavailability considerations.
Quality: The same quality standards that apply to single-component products will apply to FDCs. It will be necessary to demonstrate that the quality of the combination is similar to that of the individual ingredients.
Medical: There should be a medical rationale for combining the APIs i.e. increased efficacy in comparison to the individual components given at the same dose; similar pharmacokinetics and similar duration of action; the incidence of adverse reactions in response to treatment with the combination is lower than in that in response to any of the component actives given alone. Apart from these, the FDCs might showed dose reduction; cost reduction; improved adherence and simplified the therapy.
Bioavailability considerations: Interpretation of the results of bioavailability (BA) and bioequivalence (BE) tests involves both quality and medical considerations. For example, it is not acceptable that bioavailability of the FDC is reduced or variable, when compared with that of single entity products, because of poor formulation, but an interaction between two actives that leads to an increased bioavailability may be one of the advantages that is taken into account when balancing advantages and disadvantages.
Irrational Fixed Dose Combination: The most pressing concern with irrational FDCs is that they expose patients to unnecessary risk of adverse drug reactions. Irrational FDCs also impose unnecessary financial burden on consumers.Many irrational FDC medicines have been approved by the state and central regulatory authorities in India and their use is promoted extensively by pharmaceutical firms. There is growing national and international concern about the drug regulatory system in India. Parliamentary reports have highlighted the presence of high numbers of unapproved medicines and irrational combinations of both approved and unapproved drugs in the Indian market-place. FDCs are a peculiar feature of the Indian pharmaceutical landscape.
FDCs and Type 2 Diabetes Mellitus: In India, more than 60 million people have been diagnosed with type 2 diabetes mellitus. The country has been described as 'the diabetes capital of the world'.In a recent review published elsewhere, authors have mentioned that apart from constant monitoring and rapid adjustment of treatment regimens required to maintain adequate glycaemic control, metformin-FDCs are not recommended by national or international treatment guidelines. Nevertheless, the Central Drugs Standard Control Organization (CDSCO), India's drug regulator, has given approval for 52 FDC formulations for type 2 diabetes, which in turn has given rise to more than 500 marketed brands of metformin FDCs. In contrast, only two metformin FDCs are approved in the USA, one in Australia, and none in either the UK or Canada.
Twenty-seven metformin-FDCs were included in the Indian government's ban of 344 unapproved FDCs in March 2016 as having 'no therapeutic justification' following consideration of nearly 6000 unapproved FDCs by an expert committee.The ban was lifted in December 2016 by the Delhi High Court and was upheld by the Supreme Court in December 2017. The Supreme Court required the Drugs Technical Advisory Board to consider the banned drugs (except those approved before 1988) and to submit a report within 6 months.Recently, based on the recommendation of DTAB, Central Govt. of India vide Gazette Notifications nos. S.O.4379(E) to S.O.4706(E) dated 7th September 2018 has prohibited all the 27 metformin-FDCs for manufacture, sale or distribution with immediate effect under Section 26A of Drugs and Cosmetics Act, 1940.
(The author is Vice Chancellar, Delhi Pharmaceutical Sciences and Research University, New Delhi)