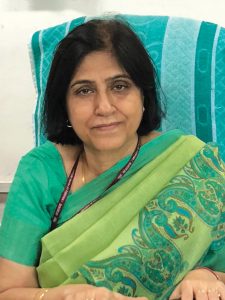 As consumption of smokeless tobacco leads to rising burden of mortality and morbidity, it calls for meticulous compilation and analysis of scientific studies on patterns and associated usage risks of the substance…
By Dr Suneela Garg
Tobacco use is the foremost preventable cause of death and disease globally as well as in India.
Widespread consumption of smokeless tobacco (SLT) in form of gutka, khaini, paan masala, betel quid ((a mixture of areca nut, slaked lime, and tobacco wrapped in betel leaf), leads to oral submucous fibrosis (OSMF), a devastating condition of oral cavity which may ultimately lead to oral cancer. India has always reaffirmed its position as the global leader in the area of tobacco control. Union Health Ministry claims to take concrete steps in advancing tobacco control initiatives at national, state and sub-national levels through National Tobacco Control Programme

As per the Global Adult Tobacco Survey (GATS) – India, 2010, smokeless tobacco/chewing forms are the most prevalent forms with 206 million Indians using it. As such, the consequent burden of mortality and morbidity due to consumption of SLT is very high in India. Available evidence suggests that India shares the maximum burden of oral cancer in the world. The use of SLT is associated with high prevalence of oral cancer in India and almost 90% of these oral cancers are linked to tobacco use.
The challenges before the nation are formidable, both in their number and in their complexity, especially, in view of the growing Non-Communicable Diseases (NCDs), and that too amongst disadvantaged people who live in rural areas. Therefore, it becomes imperative to take all social determinants of NCD into account, and to curb the use of tobacco at large. The monograph on Smokeless Tobacco and Public Health in India will bridge a very important gap in the area of public health, as it provides a comprehensive review on impact of smokeless tobacco consumption.
The compilation of scientific studies on smokeless tobacco provides abundant information on consumption patterns and associated usage risks. Since the problem of SLT usage is unique to South Asia, the monograph would be extremely useful for public health managers both in India and neighbouring countries especially South-East Asian countries, to promote effective initiatives for curbing SLT usage. We should applaud the efforts made by the Healis Sekhsaria Institute for Public Health; Public Health Foundation of India; World Health Organization (WHO); the Centers for Disease Control and Prevention, U.S.A; National Cancer Institute, U.S.A., and other eminent organisations/experts in bringing out a comprehensive report with empirical evidences on smokeless tobacco.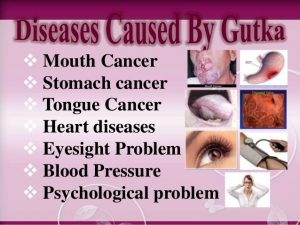 We need to focus on followings
Economics
Data on revenue generated by different SLT products should be disaggregated in order to understand the patterns of tobacco revenue and to inform tobacco control policies.
Profitability and diversification plans of the SLT industry should be studied in greater depth to better understand illicit trade of smokeless tobacco between states.
Analysis should be undertaken to understand the spending pattern of SLT industry on indirect advertising.
SLT Use by Youth
The determinants influencing SLT use among youth, such as individual, psychosocial, and environmental factors, are subjects for further investigation.
To produce state-specific results, the Global Youth Tobacco Survey should be conducted on a representative sample in each state in India. An industry monitoring study should be conducted to provide information on SLT industry marketing tactics that target youth and adolescents in India and the South-East Asia Region.
Adult Use
Trends in attitudes, behaviours, knowledge of policies, awareness of SLT's adverse impacts, and social norms related to SLT use by adults should be tracked over time.
Standardised tobacco use questions should be included in all relevant national surveys with a tobacco use component in order to produce comparable data across surveys.
Dual Use
Determinants of initiation of dual use, dependence and withdrawal symptoms, variations in exposure levels from using different products, and lack of success in cessation efforts are all subjects in need of further study.
SLT Use by Women
Given that the rate of SLT use among women is high, it is important to better understand women's usage and cessation patterns. Suggested initial steps include the following:
All studies and national data should report data disaggregated by gender
Factors that may influence SLT use among women before, during, and after pregnancy should be examined in order to design evidence-based intervention models and guidelines for cessation across the life course.
Research on tobacco industry tactics targeting women could help to better inform programme and policy interventions to protect girls and women from initiating use and help those who already use SLT to quit.
Further investigation is needed of the health effects of SLT use on women throughout the life course, including pregnancy complications, placental function, menstrual function, infertility, and menopause.
Health Effects: Further research is needed in order to better quantify:
The effects of smokeless tobacco on all-cause and cause-specific mortality
Risk of cardiovascular diseases, cancers of cervix and pancreas, and other diseases that may be caused by SLT use . Excess risks associated with specific products of regional preference.
Addiction, Withdrawal, and Cessation
A behavioural scale that tests levels of addiction to SLT should be developed for India.
The effectiveness of nicotine replacement therapy (NRT) and pharmacotherapy for SLT cessation is in need of further study in India.
Biochemical methods for validating use and non-use of SLT, such as urine cotinine testing, should be studied at the clinic and population levels.
Advocacy and Policy:
The impact of current tobacco policies, especially the SLT ban, should be researched to strengthen the evidence base used by states when broadening the ban to all SLT products.
Successes and challenges related to enforcement of the SLT ban should be documented and analysed in terms of implementation and impact.
Legal
Legal systems that are implementing effective public health laws and providing the judicial basis for the right to health should be researched to assist litigation and strengthen the legal basis for tobacco control policies.
Strategic Partnerships
The feasibility and cost-effectiveness of integrating brief interventions for tobacco control and tobacco cessation into different health and development programmes should be studied in order to propose models for scaling up integrated programmes at the national and state levels.
(The author is HOD, Department of Community Medicine, Maulana Azad Medical College, New Delhi)