Offering the Best of All Worlds
A growing number of people these days are opting for holistic medic in easthis all-inclusive approach seeks to overcome inherent deficiencies in the respective systems of medicine to offer a 'synergy' of all of them to ensure 'Health For All' at all ages of life
By Dr R K Tuli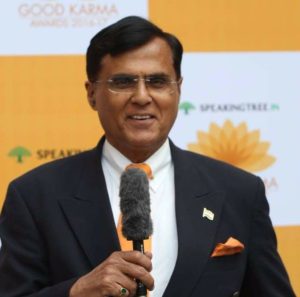 There is a growing realisation the world over that it is not feasible to meet all the health needs and expectations of humanity with the total dependence on one particular 'pathy' or system of medicine. Therefore, India's National Health Policy endorses optimum integration of all the recognised systems of health comprising the allopathic modern medicine with alternate AYUSH systems of health. But, no two drug based systems can be prescribed to the same patient because of unknown hazards of drug interactions. Also, the healthcare agencies in the country do not have the expertise, nor have shown the will to effect this all-inclusive integration in the best interests of the population.
There is an urgent need for healthcare services in the country to grow beyond inherent limitations of the so-called evidence-based modern technology. An ever increasing number of people wish to explore benefits of time honoured traditional, or alternate systems of healthcare which are natural, drug-free, harmless, and highly reproducible, having helped the humanity and survived over thousands of years.
The good news is that we, now, have very rich expertise available to us that complements the best of drug-based specialities of allopathic medicine with various non-conflicting drug-free and harmless modalities of officially recognised systems of health to 'eliminate all sickness' from the root cause and restore positive health & total wellness comprising body, mind & spirit. This latest speciality of medicine is termed holistic medicine.
Holistic medicine is the wholesome approach involving a synergy of the evidence-based 'science' of modern medicine with the highly complementary and reproducible time honoured 'art' of drug-free modalities. It involves all the officially recognised traditional systems of health for elimination of sickness to promote positive health and total wellness.
This all-inclusive and integrative approach to health helps to extend the best of each system of medicine.It seeks to overcome inherent deficiencies in the respective systems to offer a 'synergy' of all of them to ensure 'Health For All' at all ages of life, and all stages of all sickness.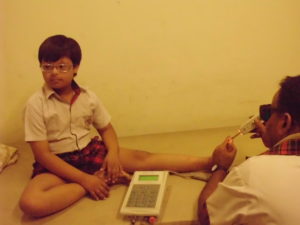 Holistic medicine is a board certified specialty in the US for nearly two decades, and is catching up very fast amongst the developed nations. Therefore, it's high time that we adopt it into our healthcare and make our living years happy and productive.
The universal efficacy of holistic medicare in eradicating sickness and restoring health is based upon tapping the very life-force, which Hippocrates – the Father of Modern Medicine described, "The natural healing force within each of us is the greatest factor in getting well".
This approach to health gels with our Vedic concept that health is the greatest wealth, and we need health whether to achieve personal, financial or spiritual growth, and to even attain 'moksha'.
It's guided by the ancient Charaka Samhita which states that life is the combination of the body, the senses, the mind and the 'atma'; they cannot be separated from each other, and from this integration ensues 'ayush'.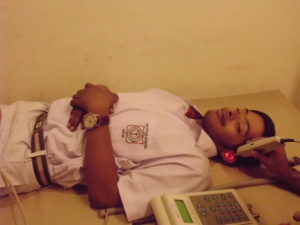 BENEFITS OF HOLISTIC MEDICINE
It treats the human being as a whole, body, mind & soul.
It offers 'synergy' of drug-free modalities of all the recognised systems of Health.
It's equally beneficial at all the levels of health, at all ages, and in all diseases.
It adds life and improves 'quality of life' of each individual.
It complements all the systems and specialities of medicine to improve the final outcome of every sickness.
It helps to take care of all the ailments of an individual concurrently.
No drugs – No interventions: No Dope.
It's highly reproducible, universally beneficial, and cost & time efficient.
It's very simple and easily accessible; can be rendered anywhere & everywhere.
It optimizes healthcare by complementing existing infrastructure at no extra cost.
It tremendously enhances skills, leading to greater professional satisfaction of the practitioners and would restore old glory of the medical profession.
Dr Ravinder K Tuli is the global pioneer in spearheading the clinical concept of holistic medicine and the founder of SOHAM (Society for Holistic Advancement of Medicine). He was invited to establish the world's first-ever Department of Holistic Medicine at the state-of-the-art multispeciality tertiary care Indraprastha Apollo Hospitals, New Delhi in year 1996.
"SOHAM" is dedicated to promotion of positive health and total wellness by optimum integration of the 'science' of modern medicine with the 'art' of various officially recognised traditional systems of health, as far as possible by drug-free, natural and harmless, but highly efficient means for the cure of conventionally incurable ailments.
Holistic medicine integrates the Western, Chinese and Indian philosophies on healthcare and complements all the systems and specialities of medicine at all the levels of health to achieve positive health and wellness. It improves the final outcome of every sickness; adds 'life to the years' of each individual, and even helps in cure of a majority of conventionally incurable diseases.
Dr Tuli is a 1964 batch alumnus of the prestigious Armed Forces Medical College, Pune. After graduation, he was awarded the President's Commission into Army Medical Corps and seconded to the Indian Air Force as he was adjudged the Best-All-Round Medical Officer at the Army Medical Corps Centre & School.
He received the post-graduate training in Aerospace Medicine at Institute of Aerospace Medicine; Sports Medicine at National Institute of Sports; and Internal Medicine at Army Hospital (R&R). After a distinguished career in IAF in various capacities he was granted pre-mature retirement in 1981.
In his pursuit of excellence in medical care beyond modern medicine, and without the use of any drugs, he visited various leading institutions in People's Republic of China to acquire a high level of proficiency in Acupuncture. He qualified to be an Instructor in Ashtanga Yoga, Naturopathy and Panchakarma, Reiki Grand Master, Arhatic Pranic Healer, a Counsellor-Hypnotherapist, a Nutrition and a Lifestyle Expert. He has worked with and studied in detail the techniques of Dr Deepak Chopra and Dr Dean Ornish.
The beneficiaries of his skills include the who's who of the country, and from abroad, comprising a former President of India, Prime Minister, Governors of States, Union Ministers, Chief Ministers, Chiefs Of Air Staff, Army & Naval Commanders, Director Generals from different services, Chief Justice & Sr Judges of Supreme & High Courts, senior bureaucrats, diplomats, top industrialists, artists of repute, sports persons from India and abroad, many Padma& Arjuna awardees and several senior doctors.
Dr Tuli has been rewarded with various national and international accolades, including the prestigious Oration Award by Indian Medical Association (SDB) & Delhi Medical Association; American Excellence Award For Achievement & International Scholars of 20th Century Award by American Organization of Intellectuals, USA; Star of Wellness Award 2008 by World Wellness Open University; 2008 Man of the Year in Medicine by American Biographical Institute, Inc., and Honorary Doctorate (PhDD) by International University for Complementary Medicines for promoting the cause of positive health & total wellness by natural means.