"Public Health is incomplete without the involvement of private sector"
Padma Shri and Dr B C Roy National Awardee Dr K K Aggarwal is striving for strengthening the health services across the country and ensuring their affordability for the masses. As National President, Indian Medical Association (IMA), his focus is upon improving the state of public health in India with the keen involvement of private sector. The IMA under him has been regularly coming up with resolutions, declarations, statements and white papers etc on public health. Being the voice of medical profession, he feels, it is the responsibility of IMA to maintain the dignity and nobleness of the profession. In an exclusive interview with Amresh Kumar Tiwary, Editor-in-Chief, Double Helical, he spoke on a wide range of issues confronting the well-being of patients and the integrity of the medical profession in the country.
Excerpts from the interview…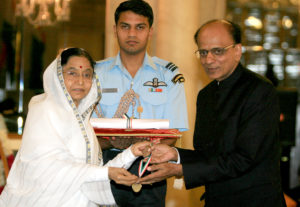 What is the role of Indian Medical Association in establishing fair and ethical practices in medical profession?
The IMA represents the collective consciousness of the medical profession practicing modern system of medicine. It has 2.75 lakh life members spread over 30 state branches and 1712 local branches. Through the World Medical Association (WMA), IMA is linked to 112 International Medical Associations. Through FOMA (Federation of Medical Associations of India), IMA is associated with non-IMA members via member of specialist organizations.
Being the voice of medical profession, it is the responsibility of IMA to maintain the dignity and nobleness of the profession. One of the main aims of the association is to ensure that its every member follows fair and ethical practices. IMA has its own code of conduct and from time to time, IMA initiates discussions with the MCI for amendments to the MCI Code of Ethics Regulations. Currently, IMA is reworking on the Declaration of Geneva through WMA.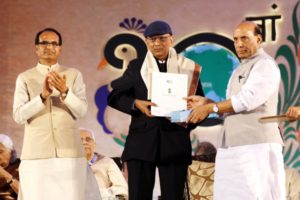 Sometimes, doctors have to face people's ire in cases of alleged medical negligence. For instance, there have been recent cases of doctors having been beaten up by angry relatives of patients in Maharashtra. How does IMA help the members of their community in preventing or dealing with such occurrences?
IMA is for accountability, but it supports a single-window accountability. But at present if dissatisfied, the patient has multiple fora, where he/she can file a complaint against the doctor simultaneously – Medical Council of India (MCI), state medical council, consumer court, human rights court, police complaint under Indian Penal Code, and under special acts for the same complaint.
Public should understand that death of a patient does not always mean negligence. Difference of opinion, error of judgement, any simple deviation from normal practice or a patient not getting cured is not negligence. A known complication is not medical negligence; any unsuccessful surgery or failure to diagnose is not negligence.
A healthy person visiting a hospital also has a 5% chance of acquiring a hospital-acquired infection. Even a minor surgery carries some risk of complications or even death. So, there is no zero risk in medical treatment or surgery.
To prove criminal negligence, mens rea or intent to harm must be shown. Doing a surgery or giving treatment, without any intent to harm, but with the knowledge that the treatment or surgery can harm is also liable for criminal negligence. In such situations, a detailed informed consent becomes the saviour of the medical profession. Lack of informed consent leads to cases of violence against doctors.
What is required is a special Central law for determining violence against doctors as non bailable offense and punishable with up to 14 years of jail. On the other hand, doctors should realize that patients and their relatives are in an emotional frame of mind – they are apprehensive, anxious and at times frustrated because of a long-standing illness and are likely to lose control. They should also treat the relatives as patients.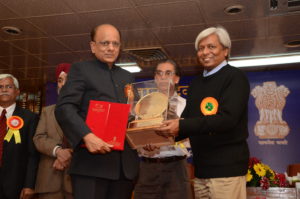 What's IMA's viewpoint on the Centre's advisory to physicians to prescribe drugs with generic names? Will IMA ensure the compliance of this directive by the medical community across the country?
IMA welcomes the government's Advisory to prescribe drugs with generic names. But, in fact, only 95% generic drugs in the country are generic drugs only. Unfortunately, these generic drugs of the same company are sold with three difference names: a chemical name, a generic name, and a brand name. IMA wants this differential pricing by the same company to be banned. Till this is done, IMA recommends its members to write the chemical or generic name of the drug in capital letters and the name of the pharmaceutical company or the brand in brackets. Choose a drug based on quality and affordability.
Do you think the National Eligibility cum Entrance Test (NEET) will lead to uniform medical standards across the country? Or are there still ways to circumvent it by unscrupulous institutions?
IMA supports NEET to bring uniformity in medical education system – both undergraduate and postgraduate and also to remove the stigma that the medical profession is corrupted.
What led you to file an RTI that resulted in the recent order of the Medical Council of India (MCI) cancelling the admission of 519 MBBS students enrolled in 17 colleges who qualified the National Eligibility cum Entrance Test (NEET) entrance test but had been directly admitted without centralized counseling? Should students be allowed to suffer for fault of the institution?
Cancellation of admission is as per law. Colleges are mandated by the Supreme Court to hold centralized admission and allot colleges based on the performance of the students in NEET. IMA does not favour back door entry in medical education.
How is IMA living up to its avowed objective of improvement of public health and medical education in India under your leadership?
Public Health is incomplete without the involvement of private sector. Today, only 20% of the society seeks health care in the government sector. About 80% of health care is provided by the private sector whether it is primary, secondary and tertiary. The focus of IMA during my tenure has been on public health. We are regularly coming up with resolutions, declarations, statements and white papers etc on public health. IMA has also online registries for diseases. IMA has a public health director in every state. We seek single window clearance for opening a medical establishment and a single window regulation under the State Medical Council.
What steps have you initiated to promote co-operation amongst the members of medical profession and achieve equality among them?
The IMA Campaign this year is IMA One Voice. We contact each and every member through digital communication. We take decisions through consensus and our message can reach each and every member within an hour.
What contribution has IMA made to help the government realize its mission of Health for All? What can be done to ensure quality but affordable care for the masses?
A major agenda of IMA is to ensure quality and safety while providing most affordable health care for the community. IMA is planning to start IMA Clinics and also has entered into partnership with NABH to get entry level accreditation for health care institutions. An important campaign of IMA is "Jiska Koi Nahi Uska IMA". If any person reaches an IMA doctor, it is the duty of doctor to treat or guide him about the treatment within his/her reach.