A Game-Changer IN Surgery
The advent of Trans Oral Robotic Surgery (TORS) stands as a groundbreaking procedure, harnessing the power of cutting-edge robotic technology to perform intricate surgeries within the oral cavity and beyond. This minimally invasive technique has gained prominence, especially in the treatment of head and neck cancers and obstructive sleep apnea. With each advancement, TORS takes us one step closer to a future where complex surgeries are conducted with greater efficiency, less trauma, and ultimately, superior patient outcomes.
By Amresh K. Tiwary
Trans Oral Robotic Surgery (TORS) is a revolutionary procedure, which employs robotic technology to perform intricate procedures within the oral cavity. It is a modern, minimally invasive procedure that utilises robotic technology to enable surgery of lesions in the oral cavity, pharynx, larynx, base of the skull, and neck, via direct access through a natural orifice—the mouth—known as Robotic Natural Orifice Transluminal Endoscopic surgery.TORS has emerged as a critical tool in the fight against head and neck cancers and obstructive sleep apnea. The surgery uses the same approach to treat patients with obstructive sleep apnea who do not tolerate continuous positive airway pressure. It is also beneficial for patients who do not benefit from conventional (non-robotic) surgery for obstructive sleep apnea. TORS can remove cancer and benign tumours through a minimally invasive surgical approach. Benefits include fewer traumas to surrounding tissues, shorter hospital stays, and quicker recovery.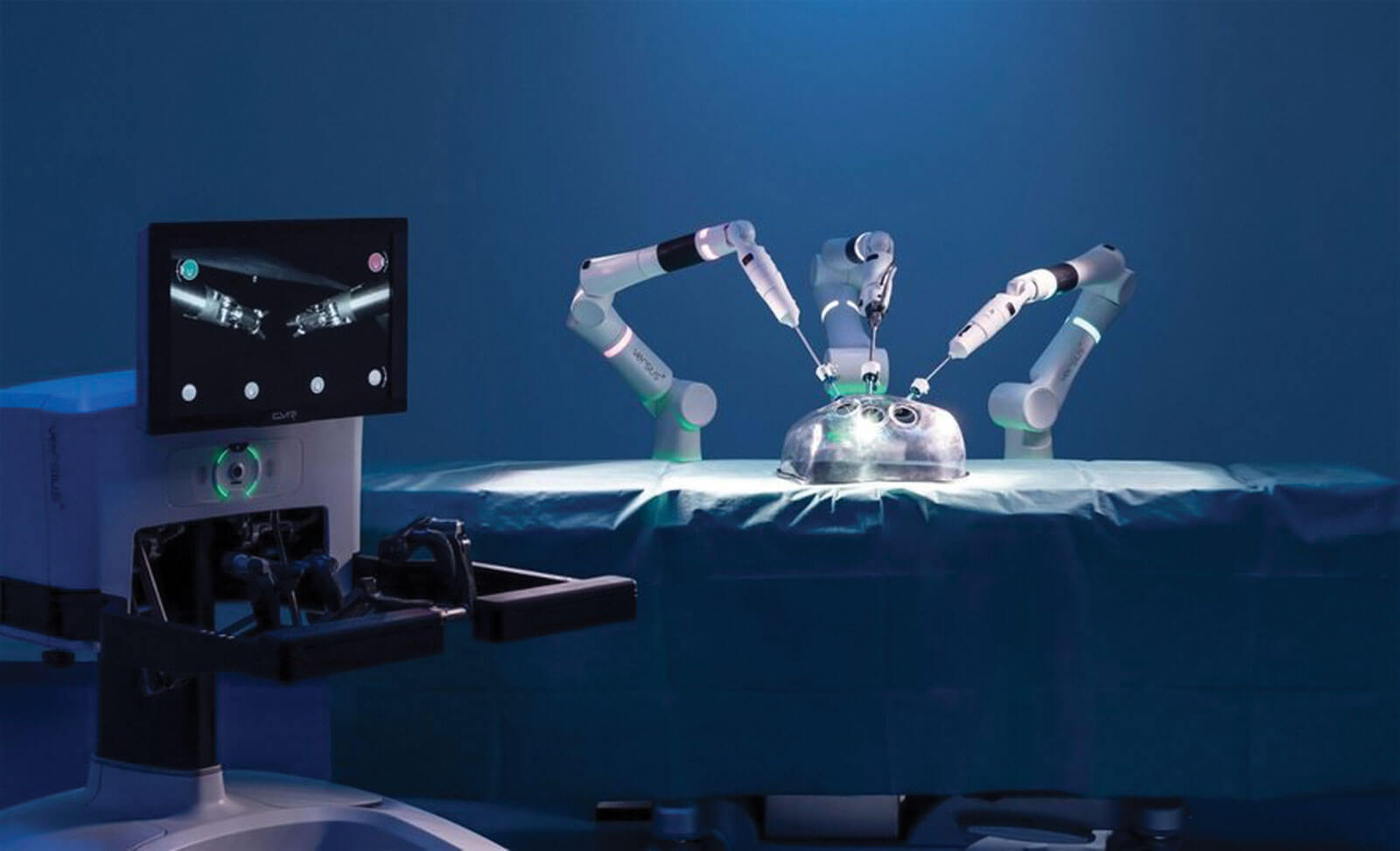 Expert Opinions on TORS
TORS, as Dr A K Agarwal, Medical Advisor and former Dean of Maulana Azad Medical College, New Delhi, emphasises, has enormous potential. "Nowadays, we are using this technique because of its ability to remove cancerous and benign tumours, all while minimising trauma to surrounding tissues."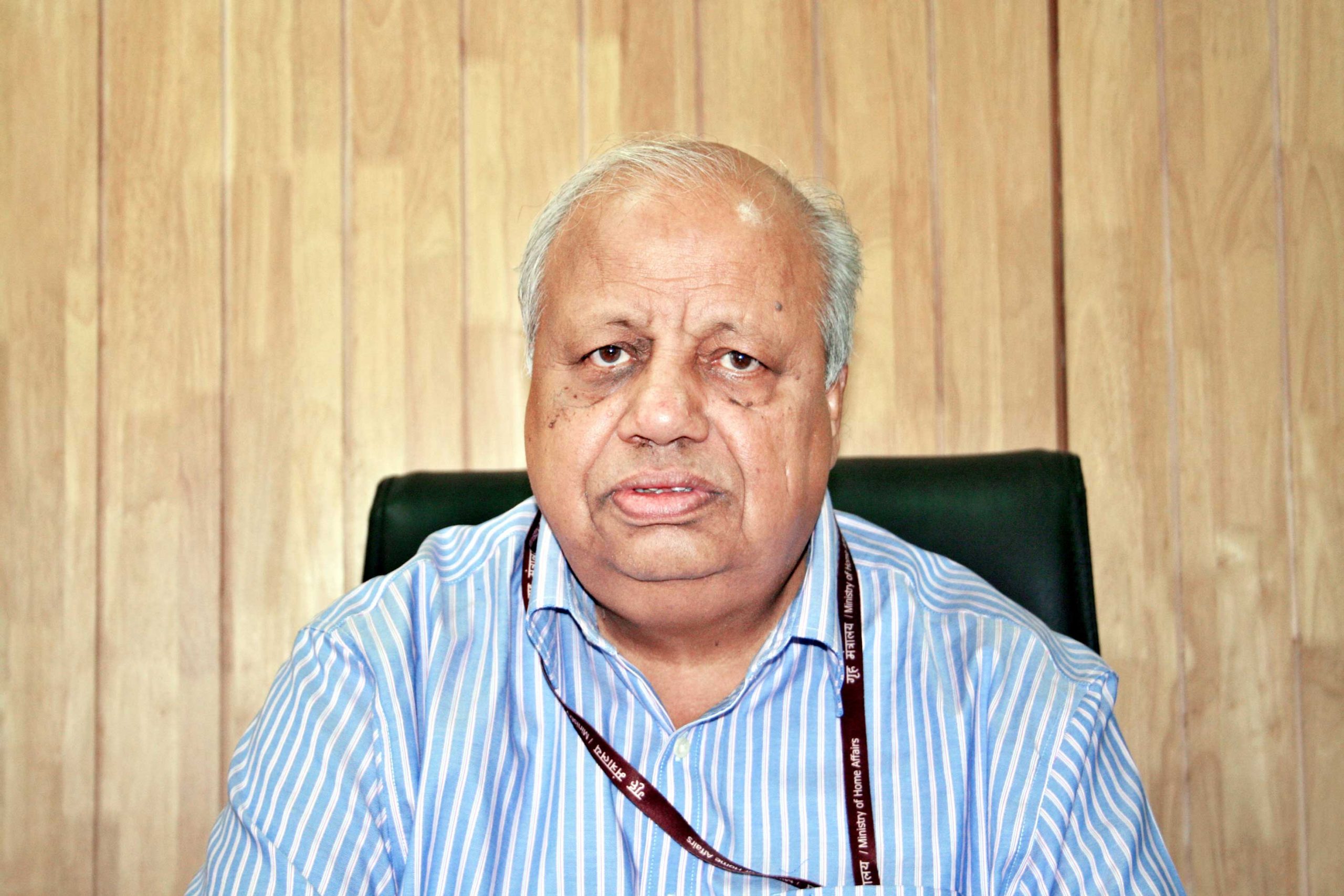 Beyond its core benefits of shorter surgical procedures and reduced risks, TORS offers a host of advantages. Dr Kalpna Nagpal, Senior Consultant at Indraprastha Apollo Hospital, New Delhi, underscores the burgeoning interest in functional organ preservation surgery. "Interest in functional organ preservation surgery has risen significantly over the past few years," says Dr Nagpal, "as clinicians and researchers attempt to increase overall survival, functional outcomes, and quality of life, while reducing the adverse effects of treatment." She further explains that TORS, as an organ-preserving modality, is becoming more popular. The potential for expanding indications for future applications, along with the introduction of new robots and integrated imaging, will play a crucial role in its adoption. TORS has played a pivotal role in improving survival rates, patient outcomes, and quality of life. As its applications expand, and new robots and integrated imaging technologies are introduced, TORS is poised for even greater adoption and impact.
Expanding Horizons
TORS has found its place in the management of carcinoma of unknown primary, particularly through tongue base mucosectomy. This procedure is recognised in the National Institute of Health and Care Excellence guidelines for evaluating carcinoma of unknown primary when traditional methods, such as FDG PET-CT (Fluorodeoxyglucose position emission tomography – computed tomography), fail to identify a primary site.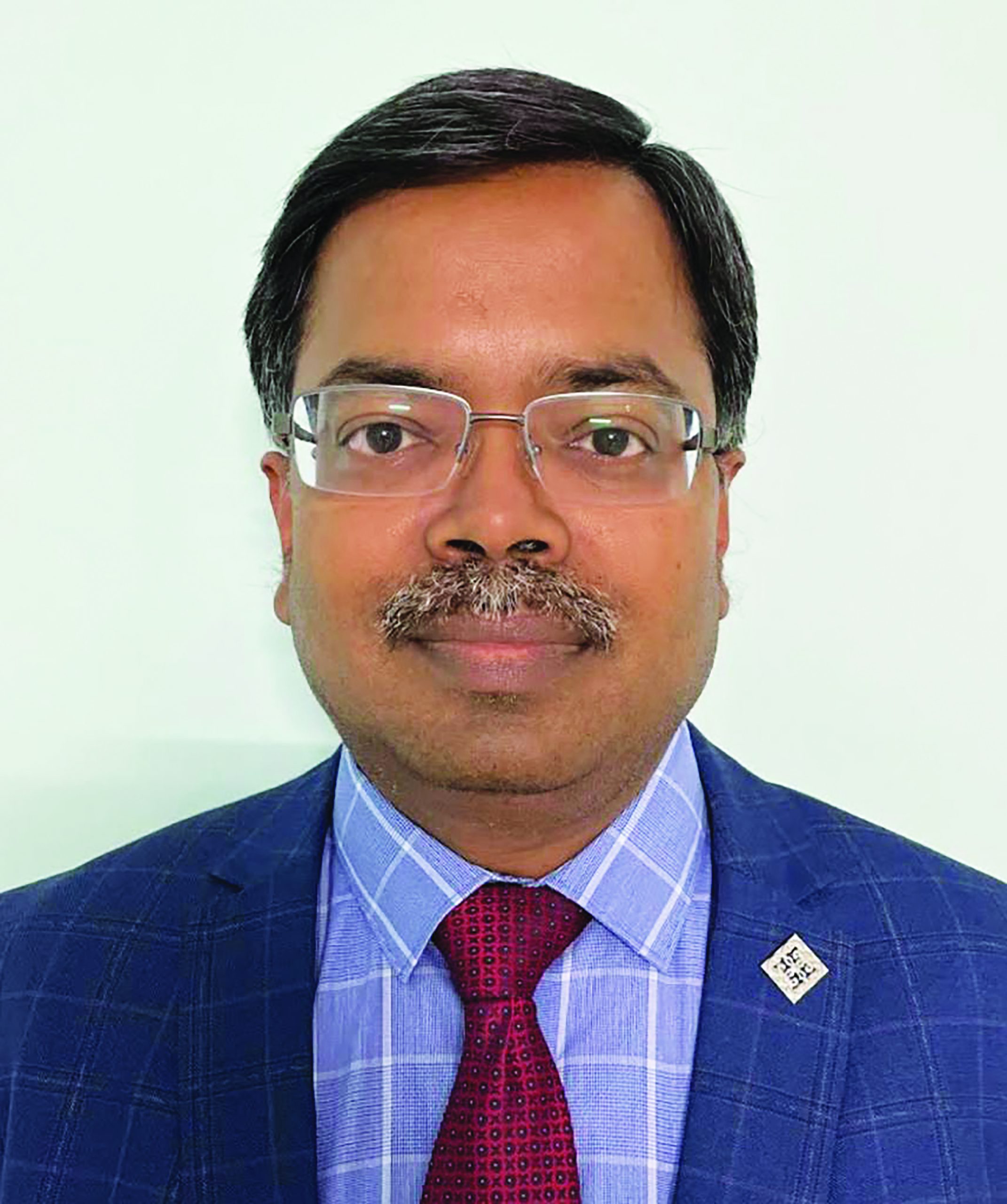 Dr Ravi Mehar, Associate Professor at the Department of ENT, Maulana Azad Medical College, New Delhi, articulates the transformative nature of TORS in throat surgery. "Trans-oral robotic surgery (TORS) is basically throat surgery performed through the mouth, under general anaesthesia, with robotic assistance," says Dr Mehar. "TORS uses a 3D high-definition camera and special jointed instruments which the surgeon can bend and move a bit like a human wrist. No doubt it is much safer, pain reliever than other modes of surgery."
This minimally invasive procedure combines robotic technology with a surgeon's precision, reducing pain and enhancing safety. The 3D high-definition camera and specialised robotic instruments offer superior visualization, precise motion control, and minimal scarring. When compared to open surgeries, TORS reduces the need for adjuvant treatments, improves patient recovery, and minimises postoperative pain and scarring.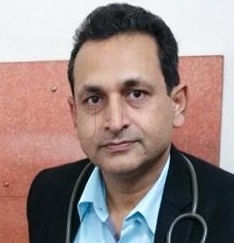 Rohit Bisnoi, ENT Specialist, defines TORS as "the surgery performed through the oral cavity that uses a minimum of three robotic arms and allows bimanual manipulation of tissues. The surgeon's cart should be located at the end of the operating room, allowing free space to manoeuvre the surgical cart that is placed on the left side of the patient, opposite to the surgeon. The assistant is seated at the head of the patient. The anaesthesia machine and anaesthesiologists are at the patient's foot. After induction, the endoscopic tower and scrub table are placed on the right, and the patient should be placed in a strictly supine position on the operating table."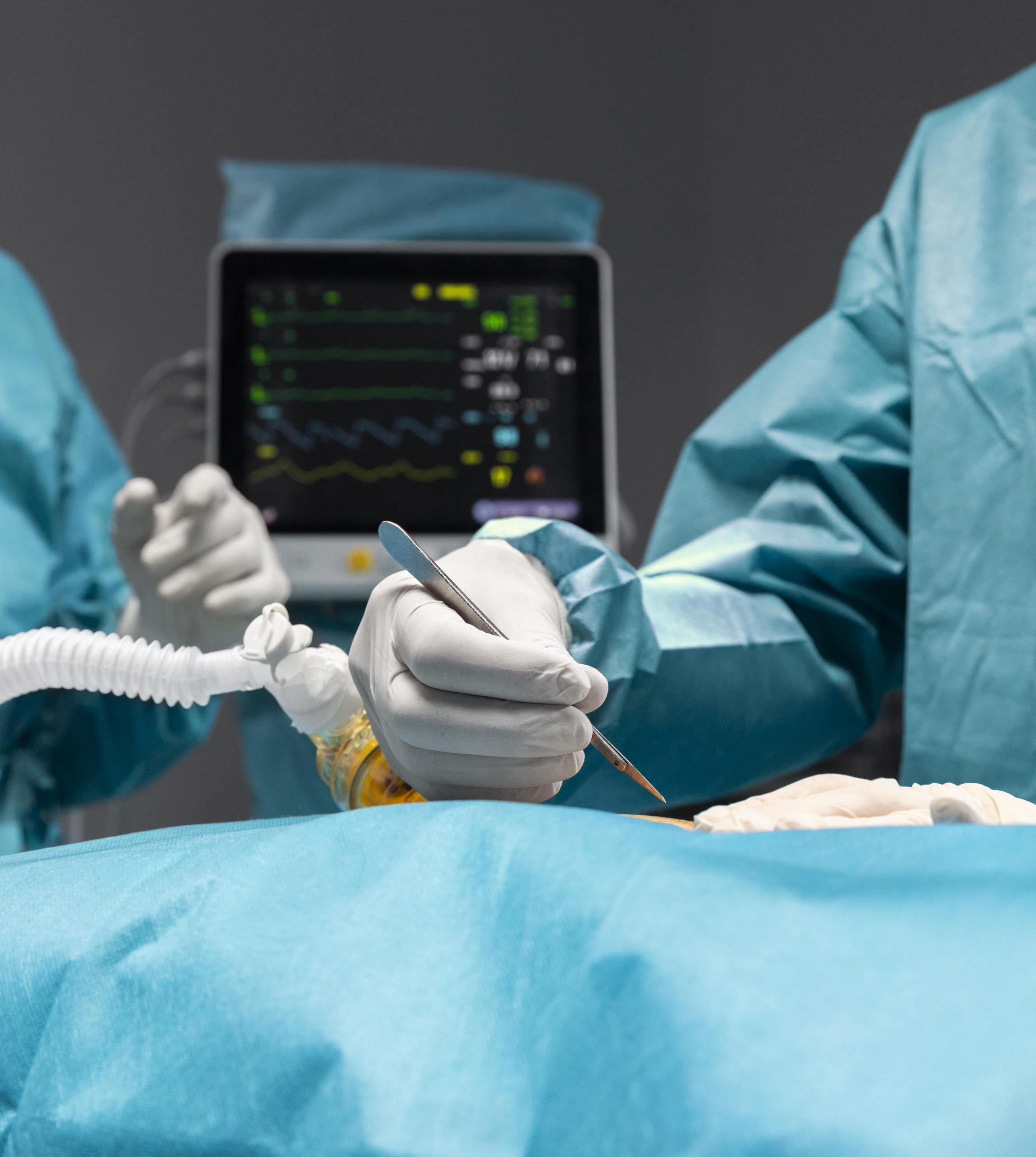 Treatment of Various Lesions
Compared to open surgical approaches, TORS may avoid disfiguring mandibulotomy, reduce the need for adjuvant radiotherapy or chemotherapy, and lower the likelihood of tracheostomy or gastrostomy. It also improves the return to normal speech and swallowing, reduces blood loss and postoperative pain, and minimises scarring, reducing the risk of wound infection. TORS can be applied to treat benign and malignant lesions of the palate, the palatine tonsils, the base of the tongue, the posterior and lateral pharyngeal wall, the parapharyngeal space, the larynx, and the hypopharynx. Main contraindications include reduced mouth opening, incomplete lesion visualization, mandible involvement, and tumours involving over 50% of the base of the tongue or the posterior pharyngeal wall, as well as involvement of the internal carotid artery or prevertebral fascia.
Benefits of TORS Surgery
With this technique, surgery is much shorter than traditional open surgery and comes with a lower risk of side effects. The estimated recovery time is two weeks, allowing patients to participate in activities again and possibly return to work. However, TORS surgery may have side effects, including general discomfort in the area where tissues were removed and light bleeding. While complications are not common, they may include long-term damage to speech or swallowing. Dr. A.K. Agarwal further added, "Before scheduling the TORS procedure, we carefully plan the risks, benefits, TORS surgery aftercare, and how to prepare for TORS. We use cutting-edge technologies to provide advantages over traditional approaches and technology used in the past. Benefits associated with the TORS procedure for surgeries involving the mouth, neck, and throat include less pain, less scarring, reduced bleeding, reduced hospital stays, avoiding a tracheostomy, the possibility of a decreased likelihood of needing chemotherapy and/or radiation, and a faster return to normal speech and swallowing."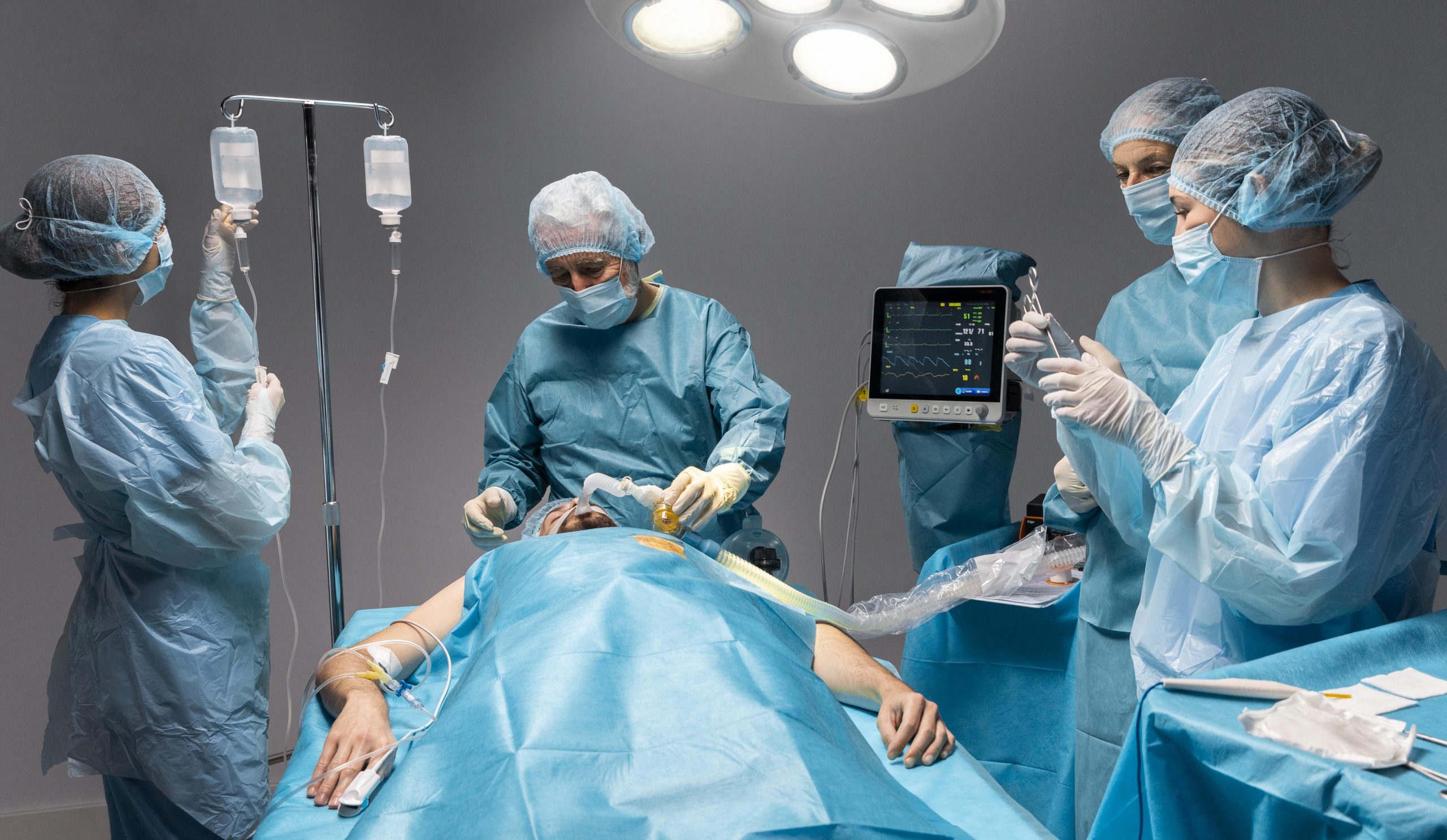 Use in Reconstruction of Defects
Transoral Robotic Reconstruction Surgery (TORRS) has emerged as a technique for the reconstruction of defects after surgery, involving free flaps and the transfer of adjacent tissue. Dr Kalpana Nagpal added, "The classification system for transoral oropharyngeal defects maps defects into four classes and guides the reconstructive thought process. The available reconstructive options allow an expanding role for this minimally invasive surgery, even in locally advanced tumours.
Enhanced Visualisation and Motion Control
In the context of head and neck surgery, usually only three of the four arms are employed: one to handle a 12-mm stereoscopic endoscope at an angle of 0° or 30°, and the other two equipped with 5-mm endowrist instruments. Both the endoscope and the robotic instruments are introduced transorally and allow the surgeon to perform procedures equivalent to traditional surgery. The advantages of TORS include enhanced three-dimensional HD visualization, a wide range of motion with seven degrees of freedom, reduced hand tremors, the possibility of navigating around corners through angled scopes, reduction of fatigue, proper hand-eye coordination, and the potential for telesurgery and teaching opportunities, with more favourable learning curves..
NEVER DONE BEFORE
Restoring Voice through Hae mangioma Removal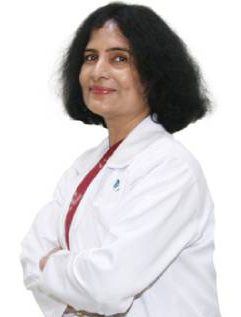 Dr Kalpna Nagpal recently performed a successful robotic surgery to remove a growth from the base of the tongue, restoring the voice of a 33-year-old man at Indraprastha Apollo Hospital in New Delhi. Dr Nagpal stated, "The indications for robotic surgery are slowly expanding, another example of the power of technology to transform lives for the better."
Addressing a Complex Medical Condition
"We recently successfully removed a haemangioma from the base of the tongue of a 33-year-old man, relieving the symptoms of difficulty in swallowing and bleeding per saliva. This intricate medical condition was expertly addressed through robotic surgery, resulting in a swift and successful recovery."
Patient's Initial Symptoms
The patient, hailing from Bihar, had been complaining of blood-stained saliva, difficulty in swallowing, and night-time breathing difficulties. Local doctors outside were prescribing antibiotics and antiallergics.
Identifying the Mass
After performing an endoscopy of the throat at Apollo Hospitals, a mass was identified at the back of his tongue. Dr Nagpal explained, "We felt that the growth could be of two types, a neoplastic tumour (characteristic of cancer) or a benign haemangioma. Once malignancy was ruled out, the patient was fairly confused as to where to get his ailment treated."
Challenges of Haemangioma Removal
A haemangioma is a growth composed of blood vessels, making operating on it difficult due to the potential blood loss involved. Additionally, the location of the growth might have required a fairly extensive incision if traditional surgical methods were followed.
Recognising the complexity of the surgical procedure, the patient and his family sought out expertise. Dr Kalpana Nagpal added, "Normally blood is arranged in the blood bank before surgery, but this was not required since it was robotic surgery. The robotic technology did not involve any cuts in the front of the neck. The 3D vision and magnification used by Dr Nagpal allowed for precise and minimally invasive removal of the haemangioma. Unlike traditional surgical methods, the robotic surgery resulted in almost no blood loss and zero visible scarring. The patient also did not require a tracheostomy or feeding tube. This advanced approach not only ensured a successful outcome but also reduced the patient's post-operative discomfort and recovery time."
Expertise in Treating Challenging Cases
Dr Kalpna Nagpal explained, "Haemangioma at the base of the tongue are extremely challenging to treat due to the risk of severe bleeding during surgery. By utilising robotic surgery, we were able to perform the procedure with unparalleled precision and control. I'm delighted that the surgery was a resounding success, and the patient is on the path to a full recovery."
About Indraprastha Apollo Hospitals
Indraprastha Apollo Hospitals, India's first JCI accredited hospital, is a joint venture between the Government of Delhi and Apollo Hospitals Enterprise Limited. Commissioned in July 1996, it is the third super-specialty tertiary care hospital established by the Apollo Hospitals Group. Spanning over 15 acres, it boasts 57 specialties with more than 300 specialists and over 700 operational beds, 19 operation theatres, 138 ICU beds, a round-the-clock pharmacy, NABL accredited laboratories, 24-hour emergency services, and an active air ambulance service.
Apollo Hospitals Delhi leads in kidney and liver transplant programs in the country, having performed the first successful paediatric and adult liver transplants in India. The hospital is at the forefront of medical technology and expertise, offering the latest diagnostic, medical, and surgical facilities. It has introduced sophisticated imaging technology to India, including the 64-slice CT, 3 Tesla MRI, Novalis Tx, and the integrated PET Suite. Indraprastha Apollo has pioneered the concept of preventive health check programs and has built a satisfied customer base over decades.
Expert Opinions on TORS
TORS, as Dr A K Agarwal, Medical Advisor and former Dean of Maulana Azad Medical College, New Delhi, emphasises, has enormous potential. "Nowadays, we are using this technique because of its ability to remove cancerous and benign tumours, all while minimising trauma to surrounding tissues."
Beyond its core benefits of shorter surgical procedures and reduced risks, TORS offers a host of advantages. Dr Kalpna Nagpal, Senior Consultant at Indraprastha Apollo Hospital, New Delhi, underscores the burgeoning interest in functional organ preservation surgery. "Interest in functional organ preservation surgery
The Evolution of  Surgical Robots in ENT
Since the beginning of the 21st century, surgical robots have been used in the ENT environment. They primarily support surgeons in minimally invasive transoral operations, especially in multidisciplinary treatment concepts of head and neck tumours. The robot also complements established transoral laser surgery in snoring surgery. While the operation areas of the current robot devices are still limited in the ENT environment, efforts are being made to connect centres on a national and international level.
This aims to establish uniform training standards, targeted knowledge and data exchange, as well as further development of systems. The creation of small and agile ENT-specific equipment could expand the possibilities for the future, ultimately leading to a wide range of ENT surgical applications.
Early TORS Reports
Transoral Robotic Surgery (TORS) was first introduced by Weinstein et al. with a case report of a supraglottic laryngectomy in a canine model, and by MacLeod and Melder, who reported the excision of a vallecular cyst in a human patient with a setup time of 75 minutes and a surgical time of 30 minutes. Since these early reports, the development of TORS has steadily progressed, and many other studies on TORS in animal cadavers, human subjects, and various head and neck cancer sites have been published.
FDA Approval in 2009
In 2006 and 2007, preclinical and clinical studies by a team at the University of the Pennsylvania demonstrated the feasibility and safety of transoral resections with the assistance of the Da Vinci Surgical Robot (Intuitive Surgical Inc., Sunnyvale, California, United States). As a result, the US Food and Drug Administration approved TORS for selected benign and malignant head and neck tumours in December 2009.
Components of the Da Vinci Surgical System
TORS is considered an alternative to open or endoscopic/microscopic approaches in oral and pharyngolaryngeal oncology, particularly when using 5-mm instruments. It allows for improved vision, greater ease of use, and shorter operating times. The Da Vinci Surgical System consists of three components: a surgeon's console, a patient-side robotic cart equipped with four arms, and a high-definition three-dimensional vision cart. Articulating surgical instruments are mounted on the robotic arms, which are introduced into the upper aerodigestive tract through the patient's mouth and manipulated remotely with master robot manipulators from the surgeon's console.