Emerging variants pose increasing concern
The outbreak of the corona virus pandemic plaguing the humanity completely upended and changing the world from its forms by day by day. The flood is already continuing and alarming in the respective countries with new variants like delta and proving to be a game-changer and creating a world markedly different than before. The unanswered questions are much more complex than either or the new and old variants, the known and unknown……
Dr N.K. Prasanna / Dr S.K. Varshney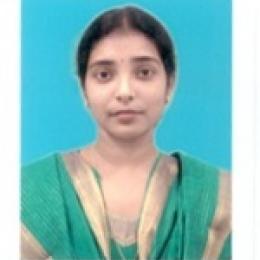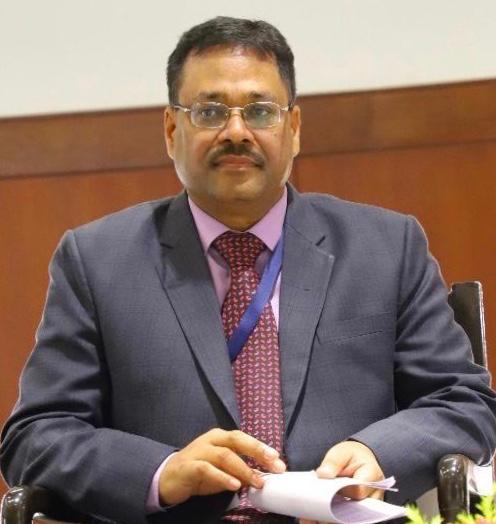 At the same time emergence of a new type of virus and outbreak of infections: has led to public health emergencies and makes people confusing. Two new strains of the corona virus have emerged, putting health experts on high alert. B.1.621, which was initially discovered in Colombia, has previously been classified by the World Health Organization (WHO) as a Variant of Interest (VOI) and given the name Mu. Another C.1.2 variant was first identified as a potential variant of Interest (VOI) of covid-19 and the strain which has been assigned to the PANGO lineage (C.1.2) NICD (National Institute of communicable diseases of south Africa first spotted the new variant of corona virus C.1.2 in May 2021 by scientists from Kwauhu-Natal Research innovation and sequencing platform (KRISP)
Recently, the variant has been extended to China, Congo, Mauritius, England, New, Democratic Republic, New Zealand, Portugal, Switzerland, Africa, Europe, Asia, and Oceania. Researchers have found that newly emerging virus is much more prone to mutations and more transmissible than previously recognized when compared to the frightening variants identified so far.
Prevalence of mutations at widespread
However, based on the available information of C.1.2 sequencing so far, the prevalence of virus around the world and South Africa have not been estimated accurately. However, scientist and researchers have reported, the rapid increase in mutations are similar to the beta and delta variants. According to the latest study, researchers found that the mutation rate of the virus was 41.8 (mutations) per year which is almost twice as fast as the global mutation rate when compared to the other types of mutation shown currently by other variants. According to the experts, this faster spread of variants for a short period of time is consistent with the evolution of Alpha, Beta, and Gamma variants, and that a single evolution event has alerted the world, which could mean that the faster rate of mutation was caused by a spike in Covid-19 caseload.
Increased infectivity and ability to escape antibodies:
Mutations such as N44OK and Y449H have been already been reported these mutations confer immune escape and increase infectivity. The variant Mu possesses a slew of mutations that point to possible immune-evasion characteristics.
It has been discovered to be able to avoid antibodies created by illness or vaccination, with WHO stating that preliminary result "suggest a decrease in neutralization ability of convalescent and vaccine sera," but it added that these findings "need to be verified by additional investigations." According to the WHO, B.1.621 is the most recent variation of interest, and it was given the classification and a catchier Greek alphabet-based moniker, "mu" on August
The variation was originally discovered in Colombia in January, and since then, hundreds of instances have been recorded in the nation, as well as in 39 other countries across the world.
Incomplete or unclear reporting:
One of the major issues is the lack of high-quality real-time data to provide a comprehensive image of the events unfolding in India. Lack of data transparency, underreports, the number or fudges the data is the major problem to the scientific and medical fraternity to fight against Covid-19. Rely on anecdotal reports or simply on conjecture and hope cannot solve the problem. It will only harm rather than help. Before taking any decision first we must prioritize our objectives, whether proper data is available or not? Because we don't really know how many people are infected, how many people have clinical complications?
How many people are asymptomatic? How many children are infected? All we need is appropriate and authenticated data. In terms of vaccination coverage, India still is lagging behind other countries. We need some national guidelines on how to report the data Proper strategies and policy actions are needed to tackle the pandemic.
Two more variants have emerged that have a significant influence on this situation, which is cause for concern; we should assume any wave can hit anyone who is not vaccinated so we cannot take things for granted. Vaccination is still protective against viruses. But sometimes there is an immune escape. We already learned lessons from the unfolding of the epidemic during the second wave of Covid-19 so there is an urgent need for an hour to take proper actions to mitigate the upcoming Covid-19 crisis.
Earlier in the day, the Prime Minister told in a virtual meeting that the country is administering a record 1.25 crore Covid-19 vaccination doses per day. PM Modi pointed out that this quantity is greater than the population of some countries. PM urges people to get vaccinated. Vaccines are still effective and help's in preventing hospitalization. Having two doses of Covid vaccine remains the best way to protect against from the variants
Conclusion:
The identification of specific Variants of Interest (VOIs) and Variants of Concern (VOCs) in order to prioritize global monitoring and research, and ultimately to inform the ongoing response to the COVID-19 pandemic, was prompted by the emergence of variants that posed an increased risk to global public health. Complete genomic sequences and accompanying metadata should be submitted to a publicly accessible database, such as GISAID to increase the pace of research on these variants. According to experts, the only method to limit the creation of new variations is to reduce illness transmission through measures such as immunization or adherence to Covid-appropriate behavior. There is a basic requirement for constant reconnaissance of the viability of counter-acting agent reaction against new variations, and to continue to survey whether supporter antibody portions are required, or regardless of whether immunizations themselves should be refreshed. At the same time, a genomic observation of new variations must be preceded. The systems should have been built and are being strengthened on a worldwide scale to detect "signals" of probable VOIs or VOCs and analyze them based on the risk to global public health.
(The authors are Scientist at CSIR-National Institute of Science Communication and Policy Research/ Head, International Cooperation, Department of Science and Technology, New Delhi)