No Mixopathy to save the modern medicine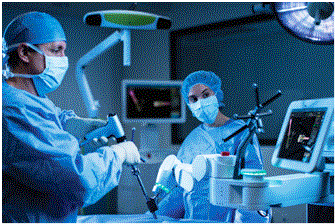 In an interview with Double Helical Dr Vinay Aggarwal, Past National President, Indian Medical Association and Chairman, Pushpanjali Medical Centre, Past National President- Indian Medical Association,Past President, CMAAO (Confederation of Medical Associations in Asia and Oceania), Ex Member, Medical Council of India, Executive Member, Delhi Medical Council, says that it is extremely strange and unfortunate policy of Mixopathy adopted by the Ayush Ministry with CCIM diluting the purity, ethically, safety and quality of Indian healthcare system.…..
Amresh K Tiwary
The meaning of Mixopathy, as used by the doctors, is a critical way to refer to what they see as an effort to integrate different kinds of alternative medicine systems, like homeopathy and Ayurveda, with modern medical science. But recently the doctors all across the nation, after a call from Indian Medical Association, protested against Mixopathy.
Mixopathy unlike Allopathy, Homeopathy, itself was not a procedure in medical sciences. Origin of this word has a link with Central Council of Indian Medicine Notification on dated 20th, November, 2020. It is a statutory body under the AYUSH Ministry, Government of India.
This notification amended The Indian Medicine Central Council (Post Graduate Ayurveda Education) Regulation 2016. It is now named as The Indian Medicine Central Council (Post Graduate Ayurveda Education) Regulation 2020.
These new regulations allowed Post Graduate Scholars of Shalya and Shalakya to perform surgery independently. For MS (Ayurveda) Shalya Tantra (General Surgery), There is a description of Thirty Nine Procedures of surgery. While in the MS (Ayurveda) Shalakya Tantra, Nine procedures for Eyes, Three procedures each for Ear and Nose & Two procedures each for Mouth and Dental health are discussed.
Excerpt from interview
Q-Do you think, Is there any scope of Mixopathy a medical procedure?
Ans- Not at all, After this Gazette Notification, we condemned the move. According to them, it is an attempt to mix the knowledge, procedures and techniques of modern Medical Sciences with traditional Ayurveda.
We are stating Central Council of Indian Medicine to develop their own medical procedures according to their ancient texts.
IMA is a national organization of doctors of modern scientific system of medicine in India, which look after the interest of doctors, healthcare of the country and the well being of the country at large. With nearly 4 lakh members and 2000 active local branches in all states and union territories in India, INM is the largest association of doctors in the world. India healthcare and Indian doctors have earned the peak positions in the world healthcare scenario. IMA is proud to all its doctors, healthcare workers and all stakeholders contributing to the healthcare of India. IMA has worldwide spread with its modern medical doctors delivering the experience to the world.
Q- What is your take on Mixopathy?
Ans- It is extremely strange and unfortunate policy of Mixopathy dopted by the Ayush Ministry with CCIM diluting the purity, ethically, safety and quality of Indian healthcare system. THE CCIM notification is hazardous and unsafe in its every aspect. People will need land up in unsafe, inexperienced, unqualified and unprofessional hands of surgery. The qualified surgeons will be left with no choice but to sit and watch the ridiculous, wrong and unsafe surgical healthcare being delivered to people. Their righteousness will prove futile in front of the legal unethicality of Mixopathy due to the said notification.
Q- Do you not respect all other system of Indian Medicine like Ayurved?
Ans- Yes, we respect Ayurved and all other system of Indian Medicine. We welcome and propose that all our traditional system should strive hard and make themselves more people centred and evidence based. We are against the slated Mixopathy in the Indian healthcare. New government policy of Mixopathy of all systems, in which the mutually unrelated in principles and mode of operandi and integrated unscientifically together as a one system. We have launched the freedom struggle of modern medicine from the force of Mixopathy. Under the our special campaign "Save Healthcare India Movement" we are vowed to success this campaign as the national public safety. All specialty associations across the country have united and joined the movement through Federation of Medical Associations under aggies of IMA.
Q- Why not Mixopathy, just give a valid reason?
Ans- I would only say just to save modern medicine from a risky fusion with alternative medicine. As a esteemed advisory board member of "Indian Medical Association" (IMA), an apex body of doctors in India, had called for a nationwide strike in recent past to express our opposition of the government's decision to allow Ayurvedic practitioners to perform medical surgeries. We stood up for India, lost 700 doctors to Covid.-19. Our main objective is to save modern medicine from
Mixopathy.
The government of India's policy of Mixopathy is the result of attempting to provide care on a shoestring budget to all Indians. The Government is concerned about care for all. We are concerned about standards of care. The government's urgency and anxiety in providing minimum care to all is shared by us. Unfortunately, our concern on standards of care appears to be not shared by the Government.
Q-As you know that recently the doctors under the banner of IMA went on strike to save "modern medicine" from a risky fusion with alternative medicine. So tell us why you people angst over Mixopathy?
Ans- Undoubtedly our angst over Government's move to allow a section of Ayurveda doctors to undertake certain surgeries. If govt does not listen to us we will bound to go on strike again across the country to protest against Mixopathy. Today Indian healthcare professionals have been at the forefront in managing healthcare systems in all over world but in allowing Ayurveda practitioners to do surgeries, they are eroding a system that works and poaching modern medicine.Our all doctors have observed relay hunger strike for 14 days. Our all women doctors observed hunger strike all across the nation in recent past.
Q- Can surgery be a part of Ayurveda?
Ans- In my opinion not at all. Because it has questioned the competence of Ayurveda practitioners to carry out these procedures, and called the notification an attempt at Mixopathy. Recently, a government notification listed out specific surgical procedures that a postgraduate medical student of Ayurveda must be practically trained to acquaint with, as well as to independently perform. What happens earlier means before notification postgraduate education in Ayurveda is guided by the Indian Medical Central Council (Post Graduate Education) Regulations framed from time to time. Currently, the regulations formulated in 2016 are in force. The latest notification of November 19 is an amendment to the 2016 regulations.
The 2016 regulations allow postgraduate students to specialise in Shalya Tantra, Shalakya Tantra, and Prasuti evam Stree Roga (Obstetrics and Gynecology), the three disciplines involving major surgical interventions. Students of these three disciplines are granted MS (Master in Surgery in Ayurveda) degrees.
Ayurveda practitioners point out that students enrolling in Ayurveda courses have to pass the same NEET (National Eligibility-cum-Entrance Test). Their course runs for four-and-a-half years, followed by one year of internship, six months of which are spent at an Ayurveda hospital, and the remaining six months at a civil or general hospital, or a primary health care centre.