Global Endeavours to Combat Covid-19
Several countries have opened the calls for diagnostics, medicine and vaccine research on Covid-19. They are also taking several measures for prevention and to mitigate the pandemic such as implementation of lock down in containment zones, use of masks and gloves, hand sanitization…….
By Sanjeev Kumar Varshney/ Charu Agarwal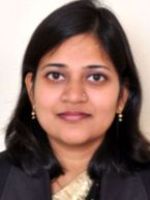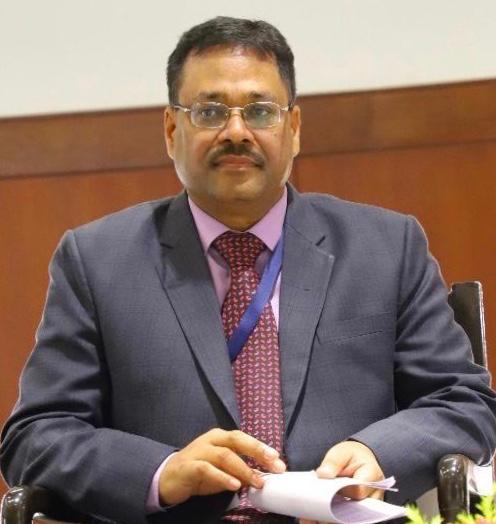 Covid-19 pandemic has adversely affected nearly all sectors like social, professional, employment, health and economy. There have been scientific discussions about its prevention, possible medication, severity, arresting its spread, and other relative procedures to cure the disease. New diagnostic tests and development of vaccines have been facilitated by studying the genetic structure of the virus.
As per WHO, so far 235 countries have been effected with over 35 million infections and 1 million fatalities. The nations across the world are trying their best to fight with this pandemic and joining forces to mitigate its effects. New research and development of hi-tech products could help the society and save the humanity from the crisis. Focused interdisciplinary research approaches targeted to provide solutions are encouraged as well as practiced during this time. More funds are provided for medical research, clinical trials of vaccines, preparation of tools for diagnostics, real time data analysis with applications of high performance computing, artificial intelligence, and for preventive measures.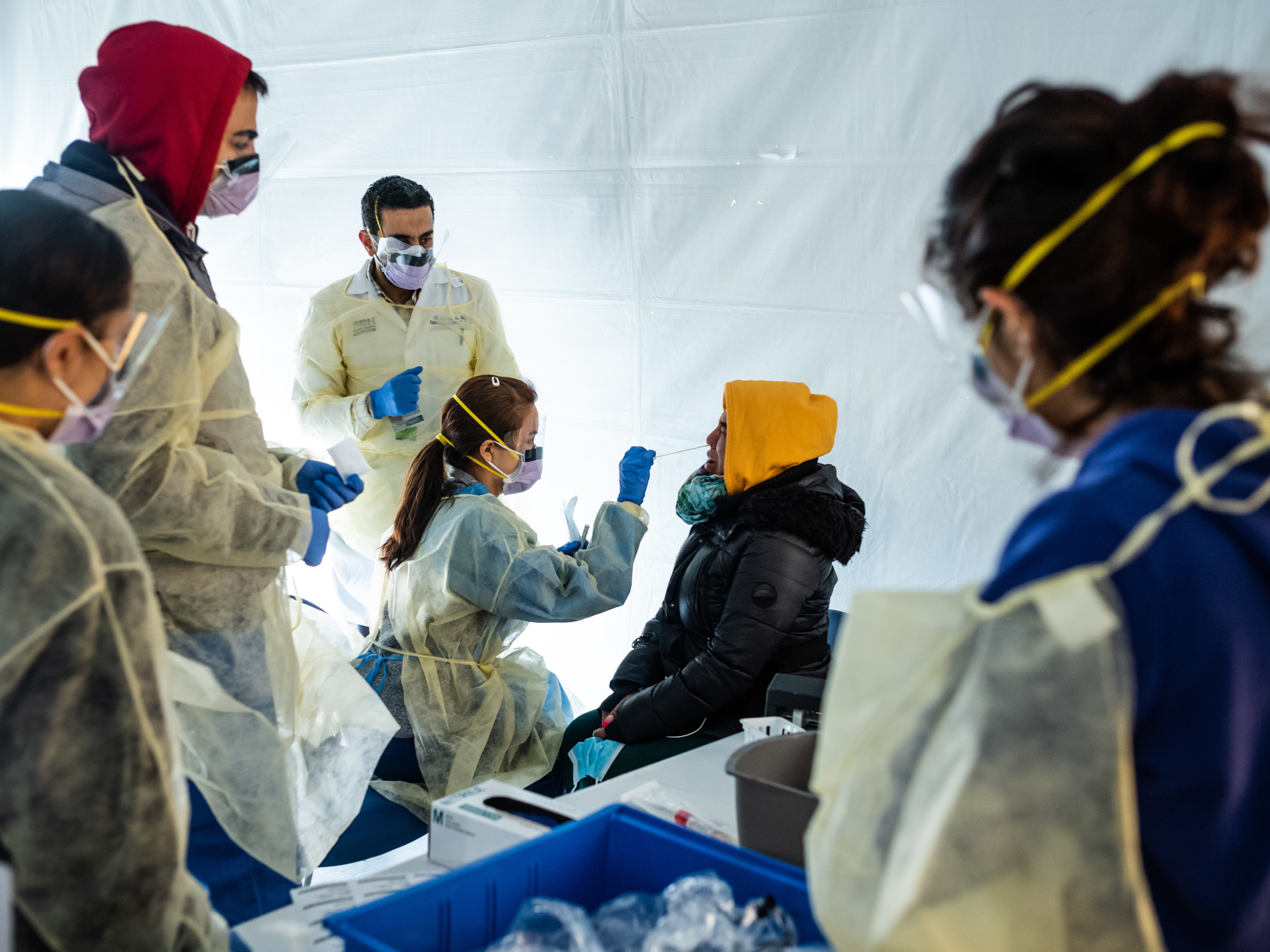 Many countries have taken a different approach to deal with this pandemic in their unique ways to mitigate the lethal effects of Covid-19.They shared their challenges and approaches on a platform, International Ministerial-Level Virtual Summit on "Global Efforts in fighting corona virus, was recently organized by Israel. Ministers from different countries gathered to promote global cooperation on scientific and technological front in fighting Covid-19. A declaration was signed during this summit to promote open research amongst signatory countries. They will share their disease spread details, ideas to mitigate it and research to combat it on the virtual platform. An International virtual platform is launched for sharing innovative scientific research. Ministers, Deputy Ministers, State Secretaries/ Presidents of the concerned Agencies made brief remarks on approaches taken by their respective countries.
Minister Izhar Shay, a member of the Israeli Corona Cabinet mentioned that the Israeli office of Science and technology has engaged in several fronts like research, vaccine development, innovative scientific technological solutions, the corona virus cabinet and "Team 19" which is a multidisciplinary advisory team. On research front, Israel has embarked hundreds of research proposals for funding. On vaccine front, "The Migal Galiee R&D Institute" is funded to promote R&D. He reported a significant progress in vaccine development. Israeli government has put up a special cabinet which is known as "The Corona-virus Cabinet".
It is an executive level committee that is in-charge of gathering, holding information, controlling device agencies and putting out provisions and government policies to face the pandemic. On scientific and technological front, the Israeli has involved private sector by supporting innovative start-ups to provide immediate solutions. A multidisciplinary advisory team known as Team 19 has been constituted taking researchers, scientists, technologist leaders from various disciplines within the ecosystem of academia and industry in Israel. The team produces significant outputs. They deal with projections, analysis of data, intelligent analysis and takeaways that can help Israel to face the pandemic fronts.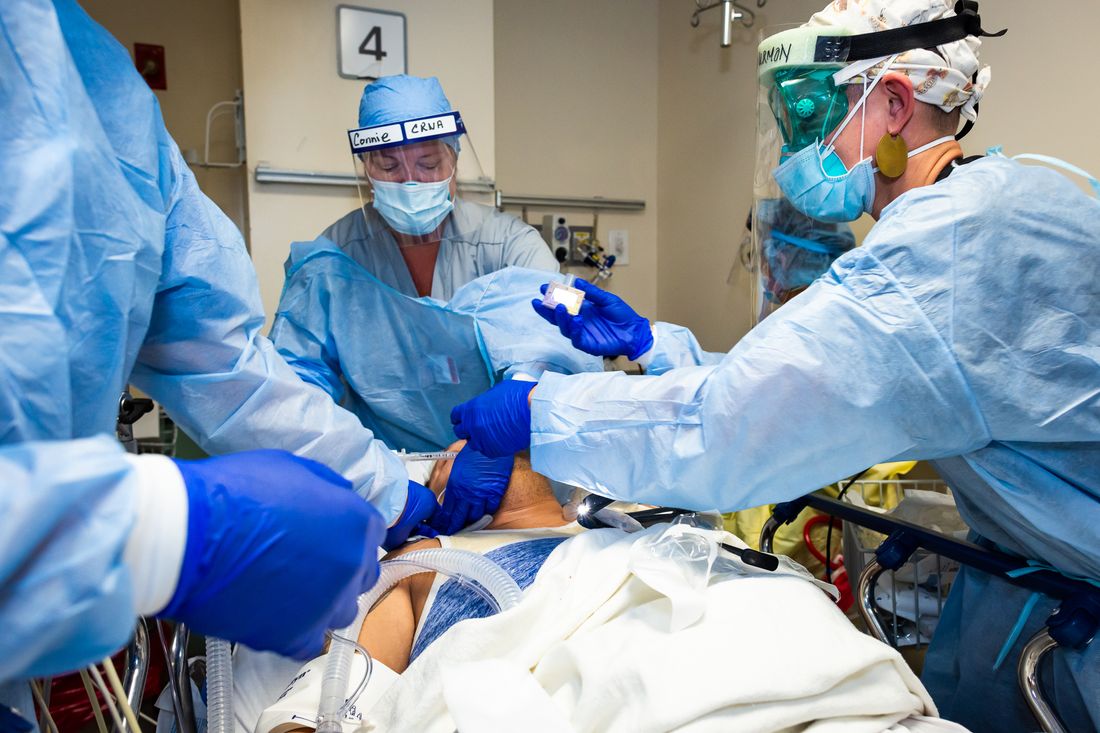 A policy called "Street Light" has been introduced. It is a system of colours that helps to deal with specific regions. Country is divided into about 300 regional geographical zones and each of which is coloured on a daily basis by the average of polymerise chain reaction (PCR) results observed within seven days. Red signifies the most significant alert while green denotes the least severe zone. On this basis, decisions are being taken. The major activities will be closed in red zone while it will be wide open in green zone and so would be the social distancing limitations. A software system has been developed to connects through all kind of interfaces to the various Israeli healthcare, systems that deal with gathering the data. It produces results on daily basis and analysed automatically and put together to colour street light system. These results are also used by the Executives for decision making.
Following increasing number of red zones, Israel government is going to apply nationwide provisions, some of which will deal with partial lock down. It will be partial to let the people go to their work and to keep the economy stable the partial optimal conditions will be maintained.
Minister of Science, Technology and Innovation, Argentina, H.E. Dr. Roberto Carlos Salvarezza stated that both the public and private sector worked together to mitigate the COVID crisis. A number of tools may be developed like diagnosis tests, alternative to conventional real time PCR, polyclonal antibodies therapies, research on convalescent plasma, deploy genome sequence networks, create software applications for mobile phones and develop personal protection equipment for healthcare workers among other initiatives. A corona virus unit has been established to coordinate and to fund. In association with pharma and biotech companies, massive production of low cost diagnostic test based on isothermal amplification method and antibody test has been under taken. He mentioned about Argentine efforts to detect corona virus in sewage system of cities which helped to provide an early warning of virus infection to local health authorities. Another network sequenced more than 500 genomes of the virus circulating in Argentina. A clinical trial is underway to test hyper immune horse siren developed by scientists of three institutions and 2 biotech companies intended to create passive immunization of infected individuals. Clinical studies are being conducted to test the effect of a balance and plasma in healed patients. A software application has been developed for mobile phone for cell diagnosis and to obtain circulation permits. Nano technology based textile is being used for fabrication of face masks.Social and economic impact of the pandemic is being studied. He also mentioned about collaborating with Mexico to jointly manufacture Astrazeneca. The two countries are expected to produce between 150 million and 250 million doses of AstraZeneca and the University of Oxford's adenovirus-based vaccine at no profit starting in the first half of 2021.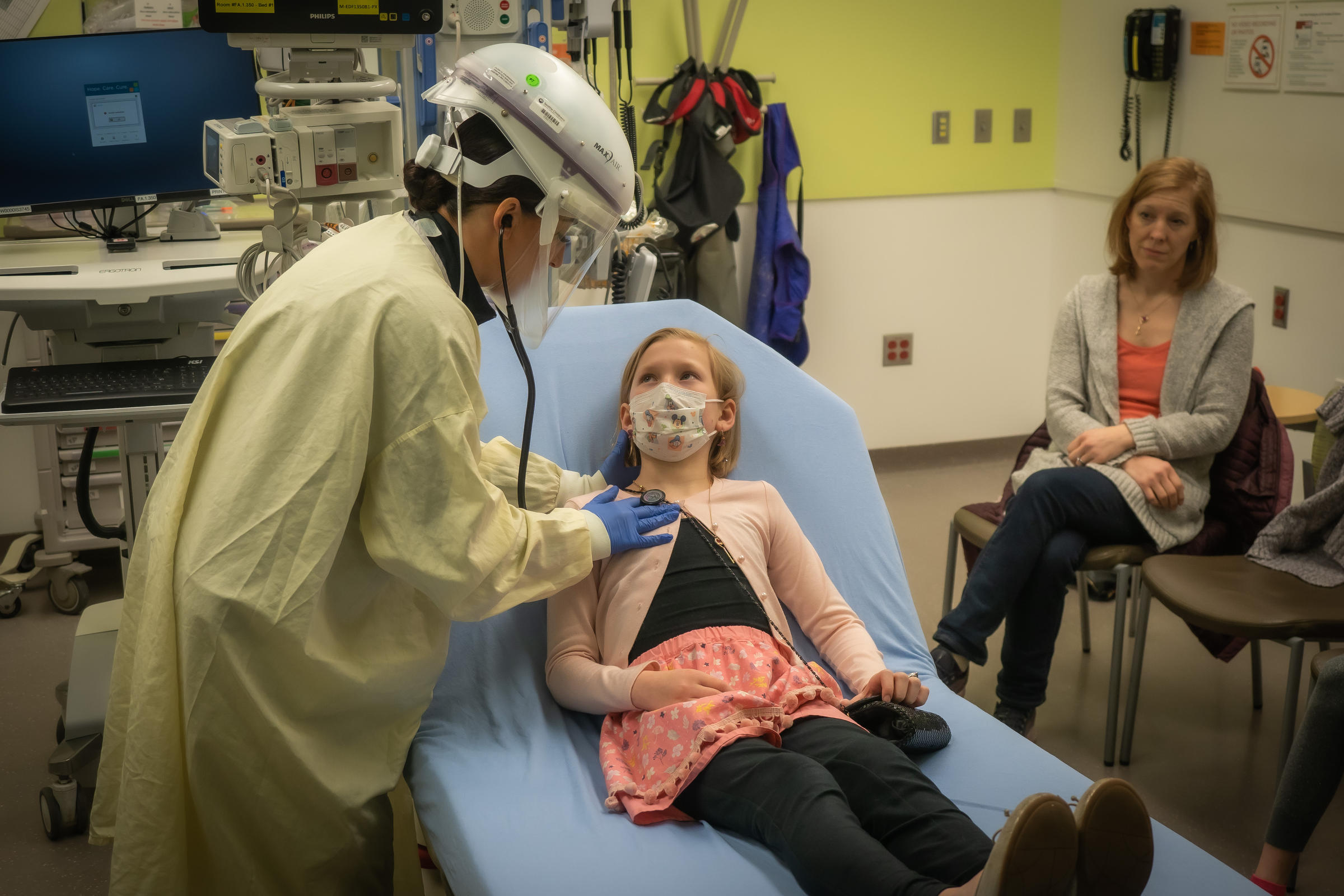 Vice Chairman, State Committee on Science and Technology of Belarus, Dr. Sergey Sharbakov stated that his country has necessary resources and sufficient medicine to effectively confront the corona-virus. The daily monitoring was established for the conversion of bad capacity depending on epidemiological situation and the number of people with Covid-19 infection. The artificial intelligence system (AIS) has been developed and implemented which collects and systemizes the analysis of data on the epidemiological situation related to the spread of infection. The medical technologies like assessment of airiness of the lungs, the air of the area of the lesion, the presence of glass foci and spread along with the methods of complex diagnostics used for the stratification of patients by severity. An intensive care was developed in order to decide the patient treatment. For the first time outpatient treatment has come into practice, comprehensive information is provided to patients, a modern clinical protocol for the treatment of Covid 19, new clinical approaches were implemented in the organization of infection control Belarusian technology parks produced 3D printed protective screen masks for medical institutions, parts of oxygen supply and humidification system, lung ventilation devices.
The automated monitoring system is fully consistent with the WHO strategy for creating a unified information epidemic disease networks. Adequate medical care is provided to all patients in need optimal economic and social activities in the current situations were organized. Belarus did not impose strict quarantine measures and the number of patients decreased due to timely taken measures. Currently, almost all hospitals have undergone a disinfection procedure and now transferred to normal operation mode.
Marcelo Morales, Secretary, Policies for Training and Strategic Actions, Brazil stated that the research institutes of their country are working on the ways to combat Covid-19 pandemic, including working on vaccine development, focusing on clinical trials to understand efficacy and effectiveness of vaccines and therapeutics. A network of stakeholder has been formed with specialists, government representatives, funding agencies, research centres and universities aiming to integrate initiatives to combat viruses. It also functions as a strategic advisory committee that acts in the articulation of research laboratories focusing on economic efficiency and the optimization in the complementary of the infrastructure and research activities that are in progress especially with the corona virus. He highlighted some of the initiatives in medicine such as the drug repositioning in structural biology and development of the neutrogen generation of nucleotide tied analogue to combat Covid-1-19.
More than 200 clinical trials and15 strategies are fostered. 10 research projects and 12 strategies were developed to detect the source code. In pathogenesis of the virus more than 140 research projects are being implemented. A bio-bank has been established to sequence the virus in more than 15 institutions across the country. Brazil has invested more than US $ 1 billion in projects to research and also to improve their infrastructure including in multilateral international collaborations like BRICS.
Mrs. Karina Angelieva, Deputy Minister of Education and Science, Bulgaria, stated that their education system is ready to meet the new challenges concerning the implementation of the most important measures linked to distance and disinfection for safety. Through International cooperation with Europe, they opened a call to look for new vaccine targeting a new material surface environment and for some frontier research field of social scientists. Institute of Microbiology is working with Pasteur institute in France on vaccine. They are also working with Belarus and China. A national network of medical institutes and research organizations with patients data is being conceived to combat the infectious disease, and other medical problems focused on COVID-19.
Minister of Science, Technology and Innovation, Colombia, H.E. Mabel Gisela Torres, said that they are selecting research projects in five thematic areas to help development of intervention rapid announcement system, strategies for the prevention and terminating the virus, real time data analysis, data monitoring for modelling epidemiological scenarios with about US $ 7m funding.
Kyriacos Kokkinos, Deputy Minister to the President of Cyprus stated that synergies between the countries are required to combat against corona virus and to produce tangible and effective outcomes. Sharing of information through the virtual transform is vital to have all information at one place. The experiences to mobilize private sector, public private initiatives be shared to maximize the financial resources devoted to research. Investment in human capital development is the key to tackle current and future crisis and projecting the development of skills or more resilient societies supporting. Therefore international training of researchers and enterprise should be focused on Covid-19to effectively address this global crisis and maximize the efficiency of technological solutions.
National Secretary of Science and Technology, Guatemala, is established for Covid-19 which is for scientific research throughthe measurement of immune-globulins, a study to make the genetic characterization of the disease in Guatemala. The development of the disease was monitored and cutting edge technologies were incorporated in field of medicine to combat the corona virus. One of the first attempts was to manufacture of more than 10 million ventilators to treat corona infected people. Some hospitals are using convalescent plasma to treat patients with critical illness from corona virus. Telemedicine services have emerged as major medical treatment process to monitor patients in the area of psychology and general health specialities. Guatemala has a general technical cooperation agreement with Israel with the purpose of strengthening technical ties and promoting reciprocal knowledge in the scientific, administrative and professional training fields through scholarship programs, training for public officials in agricultural development, scientific research projects among other.
Minister for Higher Education and Research, Sweden, Matilda Ernkrans stated that the pandemic has affected the Swedish economy and unemployment is rising. The government has taken several measures to lessen the economic effects and to stabilize it with participation of Swedish society. Some forceful measures are also taken like short term layoffs to mitigate the impact on jobs. Those who have lost their job are given opportunities and greater security to retrain who are already having small financial margins to begin with. Universities were closed earlier but now they are opening slowly. The government is taking their decisions on basis of advice from experts and international experts, also from lesson learned. New calls have been launched for more long term funding research for Virology.
Swedish Research Council is funded with extra100 million Swedish crowns for research to combat Covid-19 crisis. Sweden has many excellent research groups in this area and groups have joined forces with other researchers and companies all over the world which is a key to quick develop a new vaccine. For upcoming budgets for next 4 years, the Swedish government has put in 13.6 billion Swedish crowns for research.
Conclusion
Several countries are taking different measures to combat the pandemic. Most of the countries like Israel, Germany, Russia, Peru, Guatemala, Sweden, Hungary, Spain etc. are focusing on Science & Technology and biomedical research is one of the vital topics of today's research. Several countries have opened the calls for diagnostics, medicine and vaccine research on Covid-19. They are also taking several measures for prevention and to mitigate the pandemic such as implementation of lock down in containment zones, use of masks and gloves, hand sanitization, developing software for early detection of the infection and also to aware the citizens about the pandemic through apps or portals. Sweden is different in tackle the pandemic in three regards in comparison to other countries. They are not shutting down the schools for younger children or children care facility, they have no regulation that forces citizens to remain in their homes or to wear face masks instead they have recommendations that everyone are obliged to follow and people has shown their responsibility in following the recommendations.
Crisis has come with the challenges which may be faced together if we join hands.We should look for those countries which are totally devastated because of the pandemic. The international cooperation seems to be a key to big achievements along with better understanding, harmony and cultural exchanges between the nations. There are a lot of potential researchers, academicians, scientists who are working in their nations to find the solution to combat the pandemic but if they join hands and their brilliant minds work together then miracles may happen. India has taken initiatives and joined hands together with other countries through bilateral and multilateral platforms.Some multilateral (BRICS, ASEAN and EU calls) and bilateral project calls (with US, Australia, Slovenia, Portugal etc) were launched to prepare together against the pandemic.The cooperation would certainly be beneficial for finding solutions which could benefit the international community. Various countries are using their funds for the promotion and development of science and technology as the researches will open the path to new discoveries and hopes for the solution of current as well as future biomedical issues.
As a consequence of Covid-19 the financial constraints of Science and Technology budget might reduce the availability of publically allocated funds. Therefore, it is required to create synergies and foster international cooperation to ensure the financial sustainability of research across the globe with an emphasis on developing economies. Open science is enables the world scientific community to access to research data publications, Science and Technology based collaboration, and other available mechanisms which are conductive to bridge the gap among scientists.
(The authors are from Scientist, Department of Science & Technology, New Delhi)