New Strategies to Counter Corona
Several organisations across the world are making concerted efforts to develop drugs and vaccines for coronavirus. WHO has listed over 80 vaccines that are in various stages of clinical research. Many more activities are underway to prevent, contain and cure the dreaded virus that has taken millions in its stranglehold across the globe…
By Amresh K Tiwary
At present millions are infected worldwide due to COVID-19 outbreak. Studies of patients with severe acute respiratory syndrome (SARS) demonstrate that the respiratory tract is a major site of SARS-corona virus (CoV) infection and disease morbidity. Remember! SARS also emerged as a regional and global health threat in 2002-2003, and claimed over 800 deaths.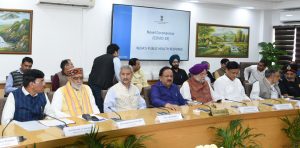 Various actions have been collectively taken by the Centre and states/UTs for prevention, containment and management of COVID-19. These are being regularly reviewed and monitored at the highest level. Recently, Dr Harsh Vardhan, Union Minister of Health and Family Welfare, interacted with the state health ministers of Tamil Nadu, Karnataka and Telangana through a video conference wherein he reviewed the preparedness efforts and containment measures regarding COVID-19. Further, he added that there is a need to increase the sampling and testing of SARI/ILI cases, along with proper quarantine arrangements of migrant workers returning from other states.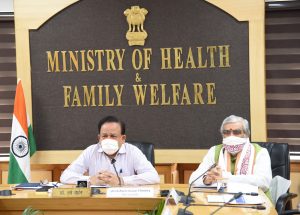 The Indian Council of Medical Research (ICMR) has initiated a multi-centre clinical trial called PLACID trial, "Phase-II Open-Label, Randomized Controlled Trial, to assess the safety and efficacy of Convalescent Plasma to Limit COVID-19 associated complications in moderate disease". The study has received approval from the COVID-19 National Ethics Committee (CONEC). ICMR has shortlisted 21 institutes for PLACID trial. These include five hospitals in Maharashtra; four in Gujarat; two each in Rajasthan, Tamil Nadu, Madhya Pradesh and Uttar Pradesh; and one each in Punjab, Karnataka, Telangana and Chandigarh.
There are 216 districts which have not reported any cases till date. As many as 42 districts have seen no fresh cases in the last 28 days, while 29 districts have seen no fresh cases in the last 21 days. A total of 36 districts have seen no fresh cases in the last 14 days, and 46 districts have seen no fresh cases in the last 7 days.
The Ministry of Health has issued additional guidelines for states facility quarantine/ facility isolation in hotels, service apartments, lodges etc., for returnees from abroad/contacts/ isolation of suspects or confirmed cases. For further details the guidelines can be seen at:
So far, a total of 16,540 people have been cured. This takes our total recovery rate to 29.36 %. This recovery rate is continuously increasing which currently means that almost 1 out of every 3 patients who were hospitalised has been recovered/cured. The total number of confirmed cases is now 56,342. It is noted that on an average, 3.2% patients are on oxygen support, 4.7% of patients are in ICU, and 1.1% patients are on ventilator support.
According to Dr A K Agarwal, Ex Dean, Maulana Azad Medical College and presently Medical Advisor (Innovation), Apollo Hospital, New Delhi, the WHO has proposed Solidarity Vaccine Trial to speed the development with an adaptive design. This allows vaccines to be added to the trial on an ongoing basis. Participants will be enrolled continuously, and vaccines that don't seem to be working can be dropped from testing. The WHO still needs to hammer out details, such as how a vaccine's efficacy will be measured,
The WHO has established an expert panel to prioritize vaccines for inclusion in its trial, but it is unlikely to be the only organization seeking to do this. The US National Institutes of Health (NIH) in Bethesda, Maryland, has unveiled a partnership with more than a dozen companies that aim to coordinate the development of drugs and vaccines for coronavirus. And the Coalition of Epidemic Preparedness (CEPI), a global foundation that funds vaccine development, is supporting nine different vaccines. Some of the kinds of vaccines being developed like RNA vaccines have not been widely tested in people or won regulatory approval. A vaccine developed at the Jenner Institute at the University of Oxford, UK, is currently undergoing early-phase trials.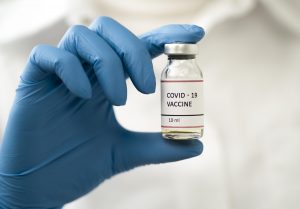 Another challenge will be determining how the different vaccines compare to one another; whose proposal for an efficacy trial could allow the performance of different vaccines to be directly compared. Expected global demand for a corona virus vaccine could make developers more willing to cooperate.
According to the CDC, there are six stages of vaccine development: exploratory, pre-clinical, clinical developments which include three phases of trial, regulatory review and approval, manufacturing and quality control. Given the meticulous testing and approval protocols involved in all these stages, with the ultimate goal of testing for safety, side-effects and, of course, the ability to induce immunity, it can take years to move a vaccine from a lab to the general public.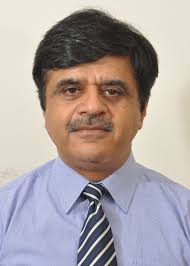 Dr Narendra Saini, Chairman, Scientific Committee DMC, IMA_EDB Corona Committee, said, "Even when vaccine is tested successfully, normally new vaccines cannot be produced quickly and in sufficient supply. Each step of the manufacturing process must be verified and tested, and may face supply chain bottlenecks. Normally, it may take 10 years or more but timeline, however, can change when a public health crisis, such as an outbreak or a natural disaster, emerges like in present times. The mumps vaccine considered the fastest ever approved, took four years."
"We want a new vaccine as fast as possible, and research is underway around the world towards this goal. First step is genome sequencing. Scientists around the world have a head start as this was provided by scientists from China. Most of the vaccine being researched is based on injecting a small amount of cloned genetic code from coronavirus, building and producing the 'spike proteins' of this virus. These spikes, theoretically, would generate a response from the immune system that can protect against a novel coronavirus attack in the future", Dr Narendra Sain, added.
History suggests, for probability of success, there is need to actively pursue not two or three vaccine candidates, but more. WHO has listed over 80 that are in various stages of clinical research. According to a report at least six Indian firms are also engaged in developing a novel coronavirus vaccine, either independently or in partnerships with international companies. As per report at present, there are seven vaccine candidates who are in first or second phase of trial. Closest prediction seems to be by Oxford University scientists who are confident that their vaccine could be ready by September. Who will be successful, only time will tell, while WHO Health Emergencies Programme, already claims that a vaccine for coronavirus is at least a year away. This seems to be a realistic statement, anything earlier will need extraordinary efforts from scientists across the world and some luck as well that the virus does not have a major change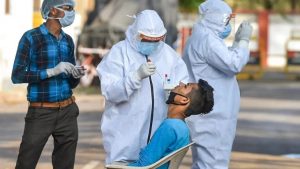 Feluda: Low-cost test for COVID-19 developed in India
It is the first such indigenous test kit to be developed in India based on CRISPR (Clustered Regularly Interspaced Short Palindromic Repeats) technology. Named after "Feluda", the detective character in legendary filmmaker Satyajit Ray's stories, the test has been developed by Debojyoti Chakraborty and Souvik Maiti. Feluda is also an acronym for the scientific name of the test — Fncas9 Editor Linked Uniform Detection Assay. It uses CRISPR technology for detection of genomic sequence of novel coronavirus. Test protocols are simple, easy to interpret and results are made available in relatively lesser time. Through a nasal swab, we get RNA samples of the virus from the patient. It starts the same way as normal RT-PCR, which is the extraction of RNA and by using a specifically designed PCR reaction to amplify a part of the viral nucleic acid sequence. Then a highly specific CRISPR, FnCAS9, binds to that sequence using innovative chemistry on a paper strip, can be visualized as a positive band – like one sees in simple pregnancy tests.
The results are known in around one hours and cost will be around Rs 500 to Rs 700.This is a qualitative test, it can tell presence or absence of corona and can be useful for mass testing. Main advantages are its specificity, affordability, relative ease of use and non-dependency on expensive PCR machines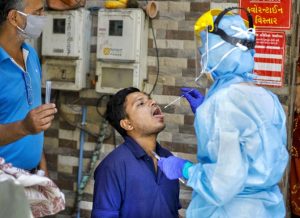 Are men suffering more than women?
It is apparent from reports across the world that men are suffering from increased morbidity and mortality from COVID-19 compared to women
According to scientific literature, the men have higher rates of smoking and more chronic health conditions such as diabetes and heart disease compared to women. Men also use hand hygiene less often than women. Men are also disadvantaged by their low levels of estrogen, which protects women from many diseases. Women have been thought to have a more vigilant immune system compared to men, may be only one chromosome in male. A recent study by Dr Jayanthi and Dr Aditi Sha has proposed that presence of testicles in men makes them more vulnerable to longer and more severe cases of COVID-19.
ACE2 (Angiotensin Converting Enzyme) receptor expressed in tissues is critical to mediate the entry of the virus, that interacts with the novel coronavirus's spike proteins and facilitates the entry of this virus into human cells. They found ACE2 receptor in abundance in the testes, however it was entirely absent in the ovaries. Beside ACE2, there are other proteins that contribute to this process. If their hypothesis was true, testicular inflammation should be a common symptom, which is not true. No evidence that reduced testicular function is an outcome of this virus. Temporary reduction in number of spermatozoia can be observed with high fever of any cause. There is no sign of the virus in the semen of infected men. Some hormonal changes could be due to general inflammation affecting also the gonad function.
COVID-induced Mortality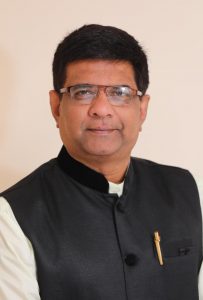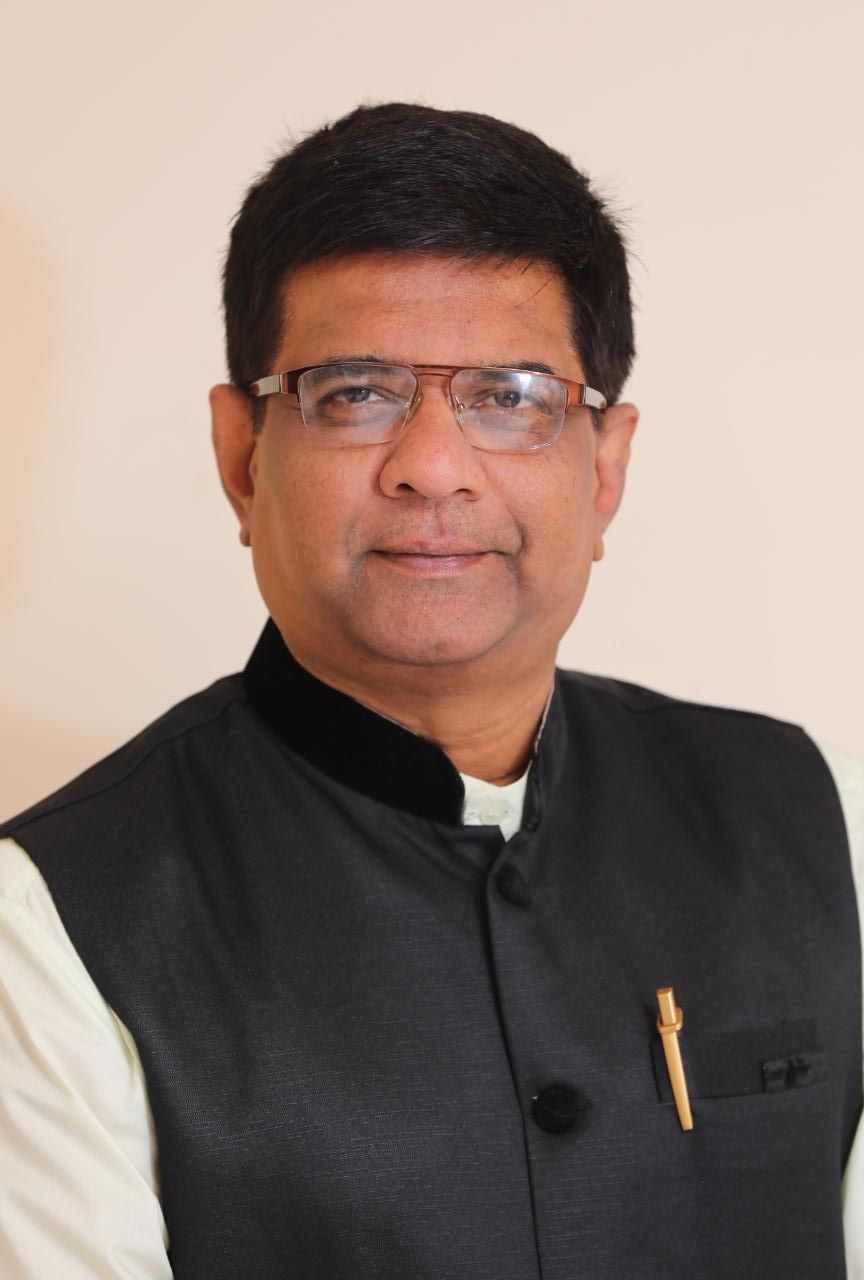 Dr Ravi Wankhade, Past President National, IMA, said, "Three points on confirmed death figures merit attention. All three points are true for all currently available international data sources on COVID-19 deaths.
The actual total death toll from COVID-19 is likely to be higher than the number of confirmed deaths – this is due to limited testing and problems in the attribution of the cause of death.
The figure of confirmed deaths and total deaths varies by country. How COVID-19 deaths are recorded may differ between countries (e.g. some countries may only count hospital deaths, whilst others have started to include deaths in homes).
The reported death figure on a given date does not necessarily show the number of new deaths on that day: this is due to delays in reporting.
The case fatality rate is the number of confirmed deaths divided by the number of confirmed cases. During an outbreak – and especially when the total number of cases is not known – one has to be very careful in interpreting the CFR. The attribution of deaths to specific causes can be challenging under any circumstances. Health problems are often connected, and multiplicative, meaning an underlying condition can often lead to complications which ultimately results in death. This is also true in the case of COVID-19: the disease can lead to other health problems such as pneumonia and acute respiratory distress syndrome (ARDS).
"So, how are deaths from COVID-19 recorded? What is and isn't included in these totals? As is standard in death reporting, countries are asked to follow the 'cause of death' classifications from the WHO's International Classification of Diseases guidelines. However, countries also typically provide their own guidance to practitioners on how and when COVID-19 deaths should be recorded. Let's take a look at two concrete examples of national guidance: the United States and the UK. Both provide very similar guidelines for medical practitioners on the completion of death certificates – the US CDC's Vital Statistics Reporting Guidance, and the UK Government guidance.
Both guidelines state that if the practitioner suspects that COVID-19 played a role in an individual's death it should be specified on the death certificate. In some cases, COVID-19 may be the underlying cause of death, having led to complications such as pneumonia or ARDS. Even when it's the underlying and not the direct cause, COVID-19 should be listed. Although confirmed cases are reliant on a positive laboratory confirmation of the COVID-19 test, a laboratory diagnosis may not be required for it to be listed as the cause of death. In the UK guidelines, for example, it makes clear that practitioners should complete death certificates to the best of their knowledge, stating that "if before death the patient had symptoms typical of COVID-19 infection, but the test result has not been received, it would be satisfactory to give 'COVID-19' as the cause of death, and then share the test result when it becomes available. In the circumstances of there being no swab, it is satisfactory to apply clinical judgment.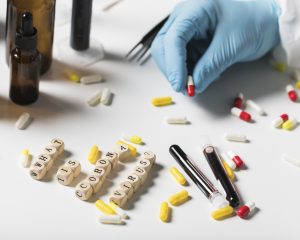 This means a positive COVID-19 test result is not required for a death to be registered as COVID-19. In some circumstances, depending on national guidelines, medical practitioners can record COVID-19 deaths if they think the signs and symptoms point towards this as the underlying cause.
The US CDC guidelines also make this clear with an example: the death of an 86-year-old female with an unconfirmed case of COVID–19. It was reported that the woman had typical COVID-19 symptoms five days prior to suffering an ischemic stroke at home. Despite not being tested for COVID-19, the doctors determined that the likely underlying cause of death was COVID–19 given her symptoms and exposure to an infected individual.
In an ongoing outbreak, the final outcomes – death or recovery – for all cases is not yet known. The time from symptom onset to death ranges from 2 to 8 weeks for COVID-19. This means that some people who are currently infected with COVID-19 will die at a later date. This needs to be kept in mind when comparing the current number of deaths with the current number of cases. So, it is very important to decipher the data on deaths and cases to know about the mortality risk of COVID-19.