Destigmatising the Scourge
To achieve rehabilitation and integration of leprosy affected people into the mainstream, Union Health Ministry seeks to expedite the introduction of Elimination of Discrimination against Persons Affected by Leprosy (EDPAL) Bill. Recognising leprosy as a medical condition, which can be diagnosed, treated, and cured, the ministry has recommended repeal of laws and provisions which are discriminatory against leprosy affected people….
By Abhigyan/Abhinav
Despite all efforts made by the government of India, leprosy is back in India. As per an estimate, 135,485 new leprosy cases were detected in India in 2017. That meant every four minutes somebody was diagnosed with leprosy in India. This is nowhere close to elimination. India will eliminate leprosy by 2018, late Finance Minister Arun Jaitley had told Parliament in a budget speech on February 1, 2017, in an admission that the disease abounds. Activists working in the field say the target is impossible to achieve.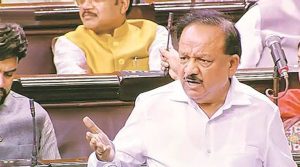 Of the new cases detected, nearly half (67,160) have been diagnosed at an advanced stage. And the number of new detections is high. For instance, in Telangana's Adilabad district, a small village called Kushanpally with 250 houses (1,040 people) reported 19 cases. "Pockets of high endemicity report thousands of new cases every year," the World Health Organization (WHO) noted in 2016, adding that in 2015, India had accounted for 60% of the global total of new cases.
Keeping this in mind, Dr Harsh Vardhan, Union Minister for Health and Family Welfare, recently wrote a letter to the Union Minister of Law and Justice, Ravi Shankar Prasad and the Union Minister of Social Justice and Empowerment, Thaawarchand Gehlot, seeking amendment in the existing discriminatory laws against persons affected by leprosy.
"It will be a befitting tribute to the Father of the Nation on his 150th Birth Anniversary if we can expedite the process and introduction of the Elimination of Discrimination against Persons Affected by Leprosy (EDPAL) Bill, which was drafted by the Law Commission of India and annexed in its 256th Report", Dr Harsh Vardhan wrote in his letter to the two Union Ministers.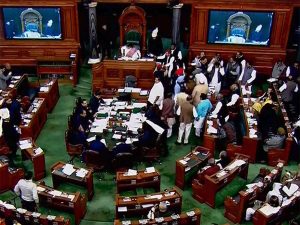 In his letter, Dr Harsh Vardhan further wrote that "Even though the disease is now fully curable, it is disturbing to learn that there still exist 108 discriminatory laws against persons affected by leprosy including 3 Union and 105 state laws". He stated that the National Leprosy Eradication Programme (NLEP) has achieved enormous success in leprosy control, particularly in the last four decades. "In addition to the routine activities, more than a dozen innovations were introduced from 2016 onwards in a phased manner to address the issues being faced by the programme.
Leprosy Case Detection Campaign (LCDC) (specific for high endemic districts), Focused Leprosy Campaign (for hot spots i.e., rural and urban areas), special plan for case detection in hard to reach areas, and ASHA-based Surveillance for Leprosy Suspects (ABSULS) have contributed to early case detection. In addition, Sparsh Leprosy Awareness Campaign (SLAC) is implemented to reduce stigma against persons affected by leprosy in the community. These innovations have given the much needed impetus to the programme. Moreover, leprosy has become fully curable by Multi–Drug Therapy (MDT). This therapy is available free of cost at all the Government health care facilities in the country". A leprosy affected person after treatment does not transmit the disease agent. Hence, there exists no justification for the continued stigmatization of the persons affected by leprosy, Dr Harsh Vardhan stressed.
Requesting for proactively taking steps to redress this wrong, Dr Harsh Vardhan said that India is committed for justice and equality of all individuals including persons with disabilities as per the United Nation's Convention on the Rights of Persons with Disabilities (UNCRPD). He also mentioned that the target of Global Leprosy Strategy, 2016-2020 is to reduce the number of countries with laws allowing discrimination on the ground of leprosy to zero.
In his letter to the Chief Ministers of 23 States/UTs (Andhra Pradesh/Telangana, Karnataka, Tamil Nadu, Odisha, Goa/Daman & Diu, Kerala, Madhya Pradesh, Chhattisgarh, Sikkim, Meghalaya, Haryana, West Bengal, Uttar Pradesh, Gujarat, Assam, Maharashtra, Bihar, Puducherry, Delhi, Rajasthan and North Eastern Region and Governor of J&K), Dr Harsh Vardhan requested them to earnestly look into the matter and direct all the concerned departments/ officers to work for the amendments of the existing discriminatory laws against persons affected by leprosy. The Union Health Minister also outlined the discriminatory laws that need to be amended in the states.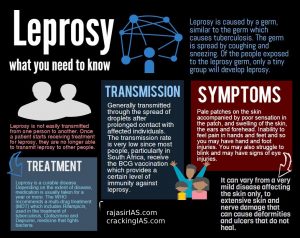 What is Leprosy
Leprosy has been largely known to be a human disease, in that the human body is the principal reservoir of Mycobacterium Leprae. If not treated early, leprosy can lead to Grade I for example sensory impairment, or muscle weakness without contractures) or Grade II (for example visible impairment, muscle atrophy, or bone absorption of shortening or contractures) deformities.
Leprosy, also known as Hansen's disease, is transmitted when someone who has the disease coughs or sneezes. Though leprosy is curable if detected early and treated, it can cause progressive and permanent damage if left untreated, leading to disfigurement, blindness and chronic wounds.
According to A K Agarwal, Medical Advisor (Innovation), Apollo Group of Hospitals, New Delhi and Ex Dean, Maulana Azad Medical College, "One of the important factors leading to disabilities in Persons affected by Leprosy is the early neglect in getting a diagnosis, and proper treatment for those who exhibit signs of absence of pain, itching and other such symptoms. Neglect over prolonged periods usually leads to the infection getting severe, causing deformity and secondary pyogenic infection causing permanent damage to hands and feet, loss of eyebrows and depressed noses. Manifestations of the disease appear to vary according to geographical variations and host responses.
Dr Suneela Garg, HOD, Department o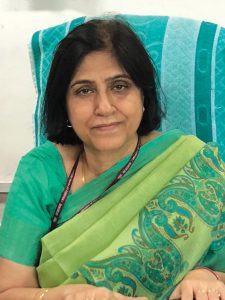 f Community Medicine, Maulana Azad Medical College said said, "Today there are several myths and distortions surrounding leprosy that need to be clarified. Such myths consider leprosy as a hereditary and infectious disease that is caused due to impure blood and poverty. Many also believe that the infection of leprosy spreads through food and water and is difficult to detect. However, all such beliefs are not based on evidence and therefore without merit."
Leprosy is not a hereditary disease and is not caused due to impure blood or poverty, but due to the causative agent Mycobacterium Leprae. Further, even though leprosy is a chronic infectious disease, it is neither difficult to diagnose nor hard to treat. The main consideration for an effective leprosy treatment is early detection and regularity in treatment. All persons are not susceptible to leprosy, although insanitary conditions, malnutrition and lack of personal hygiene may increase the chances of getting infected by the leprosy bacillus or a host of other diseases and infections caused on account of such conditions. Leprosy is not a fatal disease, even though on account of the stigma and discrimination, it may cause permanent psychological and social damage to the victims.
The Prevalence of Leprosy
To this day, leprosy continues to be the most dreaded of all diseases (with the possible and recent exception of AIDS). As of 2014, India accounted for 58% of the new Leprosy cases in the world, leading the list of countries that have reported high figures of leprosy infection globally.
As per the 1985 records of the WHO, India had estimated 7, 30,540 citizens affected by leprosy. However after the introduction of MDT in the same year, the government was able to reduce the overall rate of leprosy to one new case per 10,000 populations by December 2005, by means of door to door surveys and other drives initiated for the purpose of administering MDT. This reduction in the overall rate marked the elimination of leprosy as a public health issue in India.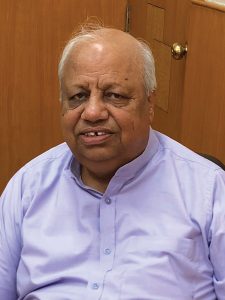 DR A K Agarwal, said, "However, once the declaration of the elimination of leprosy as a public health issue was made, the vertical health programme of leprosy was merged into the general healthcare system of the country. This transition did not happen as smoothly and in as well-planned a manner as it should have, leading to gaps in service delivery including the detection of leprosy, which continue to exist till today."
In addition, from 2005 onwards there was an increase in the incidence of leprosy in India, on account of the shift in public health priorities from leprosy to AIDS and cancer. From 2005 till 2014, the National Leprosy Eradication Programme (NLEP) of the Government of India has been recording a rate of 1.25 to 1.35 lakh new cases every year.
During 2013-2014 alone, 1.27 lakh new cases of leprosy were detected in India. A major portion of these new cases of leprosy comprised children, who face the threat of isolation and discrimination at a very young age. After a sharp decline till 2005, the detection or incidence of leprosy has not shown much improvement.
It is however pertinent to mention that the draft of the National Health Policy endeavors to carry on the efforts of the Government to fully eliminate leprosy in India through an integrated approach towards "communicable diseases". This however does not extend to repealing discriminatory legislation and introducing new protective legislation" Dr Suneela Garg added.
Preventive and Curative Treatments
Prior to its earliest known cure, there was no scientifically established treatment for leprosy. On account of the lack of a cure, isolation of the patient into asylums and leprosy colonies was considered to be the only measure for the containment of the disease from spreading onto the healthy population. Later on, with the introduction of Dapsone as the earliest known cure, leprosy control programs took the form of Survey, Education and Treatment ("SET") strategy model, comprising house-to-house surveys for case detection, treatment in out-patient clinics, and health education. However, on account of the reluctance of people to cooperate with household surveys, and their hesitation to attend leprosy clinics due to the prevailing ostracism against the disease, it became difficult for persons affected by leprosy to get treated with Dapsone in the initial years. In some instances, such persons developed resistance to the drug and therefore could not benefit from the treatment.
Although leprosy is the cause of irreversible disabilities, 40 with advances in science and technology in the field of Lep decades, it is now a completely curable disease that can be rendered non-infectious in the initial stages of the treatment itself. The treatment that has made it possible to cure leprosy is the process of Multi-Drug Therapy ("MDT"), which was first recommended by the WHO in early 1980s after over 40 years of research and testing. Under MDT, powerful drugs such as Rifamipicin, Clofazimine and others in combination with Dapsone, are administered to the affected person to effectively fight the leprosy bacillus. Over the past two decades, more than 15 million persons affected by leprosy are said to have been cured under MDT. The MDT regimen requires regularity, supervision and continuity to be effective. The regimens are worked out on the basis of whether a particular case involves paucibacillary (very few number of bacilli), which requires a prescribed regimen for about six months, or multibacillary (very large number of bacilli), which requires a prescribed regimen of about one year on an average.
After its first dose itself, MDT kills 99.9% of the leprosy bacteria that cause the disease, thereby rendering persons affected by leprosy non-contagious and eliminating the need for the segregation of such persons along with their family members. MDT has been used to treat patients in India for the past two decades, and has been instrumental in substantially reducing the incidence of leprosy.
According to a report by the Nippon Foundation and Sasakawa Memorial Health Foundation, an early detection of the disease along with its immediate treatment via MDT can save infected persons from irreversible deformities. After completing a full course of treatment through MDT, a relapse of the disease in previously affected persons is very rare. In addition to treatment under MDT, reconstruction surgery ("RCS") is also performed on the persons affected by leprosy for the correction of disability of hands, feet and eyes caused on account of the disease. The Government of India has undertaken programmes to provide free-of-cost treatment to persons affected by leprosy through MDT and has also introduced subsidies and compensation schemes for RCS for such persons.
Meanwhile, the search is on for newer and more effective methods of treatment of leprosy through vaccination and prophylaxis. As per several surveys and studies conducted on persons affected by leprosy, it has been noted that a major obstacle to the uplift of the status of persons affected by leprosy is the social stigma associated with the disease. Persons suffering from the early stages of the disease are dissuaded from approaching a doctor, on account of fear of ostracisation and isolation.
THE NEW LEGISLATION ON THE ANVIL
The Personal Laws (Amendment) Bill, 2018 seeks to remove leprosy as a ground for divorce. The Bill seeks to remove leprosy as a ground for divorce in five personal laws — Hindu Marriage Act, Dissolution of Muslim Marriages Act, Divorce Act (for Christians), Special Marriage Act and the Hindu Adoptions and Maintenance Act. The passing of Bill is encouraging since it recognizes leprosy as a medical condition, as a disease which can be diagnosed, treated, and cured.
The Law Commission in its report had recommended repeal of laws and provisions which were discriminatory against leprosy affected people. Besides, India is a signatory to a UN Resolution which calls for elimination of discrimination against persons suffering from leprosy. In 2014, the Supreme Court had also asked the Centre and the state governments to take steps for rehabilitation and integration of leprosy affected people into the mainstream.
It is nearly 11 years since leprosy was officially declared eliminated as a public health concern in India. India was officially declared to have eliminated leprosy in 2005 when new cases fell to less than 1 per 10,000, yet India still accounts for the largest number of leprosy affected people in the world (58 per cent) with a registered prevalence of 86,319 and 1,25,785 new detected cases.
Leprosy institutes under the Directorate General of Health Services, based in Tamil Nadu, Chhattisgarh, Orissa and West Bengal, are involved in the research and training of different categories of staff involved in leprosy elimination. However, over the years, their programmes in the management of referral patients, in providing quality care and in providing consultancy services to the State National Leprosy Eradication Programme units have become diluted with the inclusion of leprosy into the public health programme. In addition, doctors and health workers at the primary health care level are sometimes unable to detect silent neuritis, atypical presentations, or reactions at early stages.
Key challenges
Major concerns include undetected new cases, problems with leprosy integration, the presence of leprosy in children, obsolete discriminating laws and paucity of education and training for livelihoods. Globally, the difference between the expected and observed numbers of new cases of leprosy between 2000 and 2012 is approximately over 2.6 million. This number is expected to increase to over 4 million by 2020.
In India, a total of 11,365 child cases were recorded last year, indicating a child case rate of 0.88/100,000 population, a reduction in child case rates from 2013-14 by 7.4 per cent. Despite this, it needs to be emphasised that leprosy causes a negative impact on children's life, study and work. Besides, there are a total of 295 obsolete laws, including an 1898 Act which discriminates against leprosy affected people. One of them is the Hindu Marriage Act, which considers leprosy a ground for divorce. Many States in India prohibit leprosy patients from running in local elections and deny them employment privileges and benefits. Those who manage to go through school cannot afford higher education as begging is the only source of income for their parents.