Safeguarding India's Future
In view of the Union government's resolve to end morbidity and mortality in children due to diarrhoea by 2022, the Health Ministry has drawn an ambitious plan to provide rotavirus vaccine to every child across all 28 states and nine UTs….
By Amresh K Tiwary
Diarrhoea is one of the biggest killers in children and rotavirus is one of the most common causes of severe diarrhoea in children less than two years of age. Rotavirus vaccine (RVV) along with proper sanitation, hand washing practices, ORS and zinc supplementation go a long way in reducing the mortality and morbidity due to diarrhoea in children.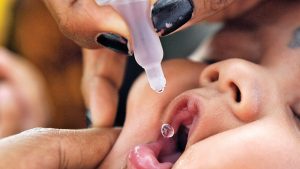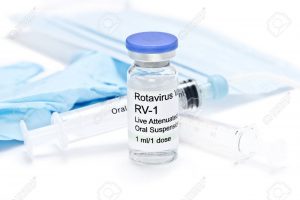 In India, every year 37 out of every 1000 children born are unable to celebrate their 5th birthday, and one of the major reasons for this is diarrheal deaths. Out of all the causes of diarrhoea, rotavirus is a leading cause of diarrhoea in children less than 5 years of age. It is estimated that rotavirus cause 8, 72,000 hospitalizations; 32, 70,000 outpatient visits and estimated 78,000 deaths annually in India.
Keeping this in mind, the Health Ministry has drawn an ambitious plan under the 100-days agenda of the newly elected government, wherein it has been decided to provide RVV to every child across all 28 states and nine UTs by September, 2019.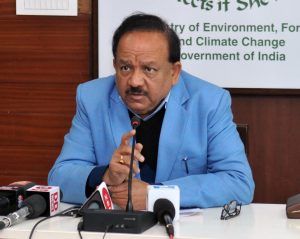 According to Dr Harsh Vardhan, Union Minister of Health and Family Welfare, under the inspirational leadership of Prime Minister Narendra Modi, the government is committed to ending morbidity and mortality in children due to diarrhoea by 2022. Strengthening routine immunization is an essential investment in India's children and will ensure a healthy future of the country.
The Union Health Minister further added that the Government is also committed to increasing the full immunization coverage and ensuring that the benefit of the life-saving vaccines is provided to every child.
Dr Harsh Vardhan said, "No child in the country should die from Vaccine Preventable Diseases and it is the goal and commitment of our government. We stand committed to reducing child deaths and provide a healthier future to our children and the expansion of RVV under Universal Immunization Programme (UIP) is a step in that direction".
Rotavirus is a genus of double-stranded RNA viruses in the family Reoviridae. Rotaviruses are the most common cause of diarrhoeal disease among infants and young children. Rotavirus diarrhoea presents in similar manner like any other diarrhoea but can mainly be prevented through rotavirus vaccination. Other diarrhoea can be prevented through general measures like good hygiene, frequent hand washing, safe water and safe food consumption, exclusive breastfeeding and vitamin A supplementation.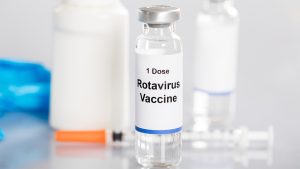 Keeping in view the burden of disease which can be prevented through vaccination, National Technical Advisory Group on Immunization (NTAGI), an expert committee, recommended introduction of RVV in the UIP. Three doses of the vaccine are provided along with other vaccines, free of cost under UIP at one and half month, two and half months, and three and half months of age of child.
Nearly every child in the world is infected with a rotavirus at least once by the age of five. The time from initial infection to symptoms (incubation period) for rotavirus disease is typically around two days, but varies from one to three days.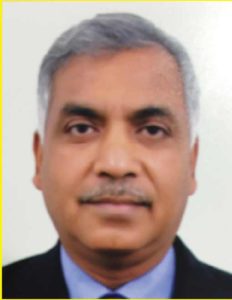 According to Dr Arvind Garg, Senior Child Consultant, Apollo Hospital, Noida, rotavirus most commonly infects infants and children. Since rotavirus infection is highly contagious, those who are around infected people are at high risk of infection. For this reason, children in group daycare settings are at risk. However, rotavirus infects most children by three years of age. The rotavirus is a member of the Reoviridae family of viruses and contains double-stranded RNA enclosed by a double-shelled outer layer (capsid). Infection with different strains of the virus is possible, so it is common to have several separate rotavirus infections in childhood.
Dr Arvind Garg added, "The adults may also become infected, but the resulting illness is usually less severe than that in infants and young children. Symptoms of the disease include fever, vomiting, and watery diarrhea. Abdominal pain may also occur, and infected children may have profuse watery diarrhea up to several times per day. Symptoms generally persist for three to nine days. Immunity from repeated infection is incomplete after a rotavirus infection, but repeated infections tend to be less severe than the original infection."

Dr H P Singh, Senior Child Specialist, Mother & Child Care Clinic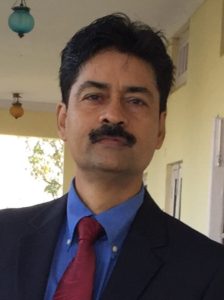 , Vaishali (Ghaziabad), said, "Rotavirus infection can be associated with severe dehydration in infants and children. Severe dehydration can lead to death in rare cases, so it is important to recognize and treat this complication of rotavirus infection. In addition to the symptoms of rotavirus infection discussed above, parents should be aware of the symptoms of dehydration that can occur with rotavirus infection or with other serious conditions."
Dr H P Singh added, "Rotavirus infection is highly contagious. Contamination of hands or surfaces with the stool of an infected person and then touching the mouth is the main method of spread. Rotavirus infection can spread to other people from the time before diarrhea develops until up to 10 days after symptoms have disappeared."
The primary mode of transmission of rotavirus is the passage of the virus in stool to the mouth of another child, known as a fecal-oral route of transmission. Children can transmit the virus when they forget to wash their hands before eating or after using the toilet. Touching a surface contaminated with rotavirus and then touching the mouth area can result in infection.
Dr Manisha Yadav, Fellow in Child Neuro Development, Sir Ganga Ram Hospital, New Delhi said, "There also have been cases of low levels of rotavirus in respiratory-tract secretions and other body fluids. Because the virus is stable (remains infective) in the environment, transmission can occur through ingestion of contaminated water or food and contact with contaminated surfaces. Rotavirus can survive for days on hard and dry surfaces, and it can live for hours on human hands."
Treatment of rotavirus
Dr Manisha Yadav added, "Primary care spe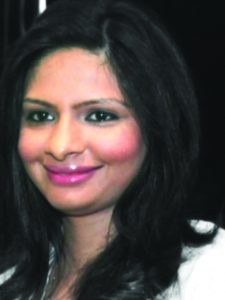 cialists, including pediatricians and family medicine specialists, treat rotavirus infection. Severe or complicated cases may require the intervention of other specialists, including emergency and intensive care physicians. Usually, physicians like us, first diagnose rotavirus by the rapid detection of rotavirus in stool specimens. Strains of rotavirus may by tested with enzyme immunoassay or polymerase chain reaction, but such testing is not commonly available or necessary."
Dr Arvind Garg further said, "There is no specific treatment for rotavirus. For people with healthy immune systems, rotavirus infection of the bowel (gastroenteritis) is a self-limited illness, lasting for only a few days. The treatment consists of increased fluid intake (oral rehydration) to prevent dehydration. About one in 40 children with rotavirus infection of the bowel require hospitalization for hydration with intravenous fluid."
Rotavirus infection is a self-limited disease that resolves after three to nine days of symptoms. Rarely, severe dehydration accompanying rotavirus infection has led to death. Recognition of the condition and proper supportive treatment (rehydration) can prevent serious complications.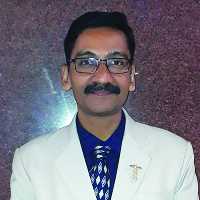 Dr Sachin Bhargav, Senior Child Specialist, Vaishali, Ghaziabad, said, "Rotavirus infection is a common cause of diarrhoea in infants and young children, and can cause mild illness, hospitalization, and death. Since 2009, the World Health Organization (WHO) has recommended that a rotavirus vaccine be included in all national infant and child immunization programmes, and 95 countries have so far followed this recommendation. In the years before infants and children started receiving rotavirus vaccine, rotavirus infection resulted in about half a million deaths a year in children aged less than five years, mainly in low and middle income countries."
Dr Sachin Bhargav added, "Diarrhoea remains a leading cause of morbidity and mortality in young children around the world, with more than half a million children dying every year from diarrhoeal diseases. In addition to its acute effects, diarrhoea can contribute to malnutrition, growth retardation, and cognitive impairment. A multifaceted approach is needed to combat this public health problem, and a better understanding of specific causative agents of diarrhoea will enable targeted prevention and treatment decisions.
As per a study, in South Africa and Brazil, two countries that have introduced rotavirus vaccines, rotavirus was either not detected or not associated with diarrhea in the first year of life. In Peru, another country to have introduced rotavirus vaccine, the attributable fraction was only 1·0 (95%) in the coming time.