By Dr Suneela Garg, Dr  Priyanka Yadav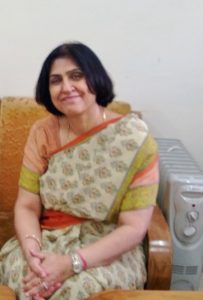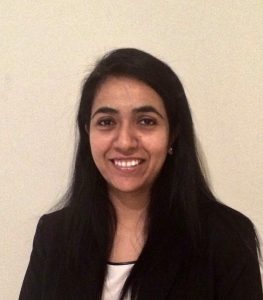 Abortion is the termination of pregnancy before the foetus becomes viable. The World Health Organization (WHO) defines the period of viability after 20 weeks of gestation or a fetus that weighs more than 500 gms.
Abortions can be either spontaneous or induced. Spontaneous abortions also known as miscarriages occur on their own because of internal factors like autoimmune diseases, thyroid disorders, malformations etc. or due to any external factors like trauma. Induced abortions are induced owing to several reasons like unintended pregnancy, threat to the health of the mother etc. Abortions can be induced either medically or surgically. Induced abortions are safe if carried out by a person who has the necessary skill and in an environment that conforms to minimal medical standards.
PROBLEM STATEMENT:
According to the Guttmacher Institute, 25% of all pregnancies between 2010 and 2014 ended in abortions worldwide. A global meta-analysis report suggests that approximately 15% of all maternal deaths occur due to abortions.
The data from Ministry of Health and Family Welfare shows that despite a decline in the abortion rates (number of abortions per 1000 females in 15-44 years of age) in India from 2007-2012, in the recent years, the abortion rates have been increasing. Even after legalization of abortion (Medical Termination of Pregnancy Act, 1971), India has the highest number of unsafe abortions (two-thirds of all abortions performed are illegal). While the number of facilities have increased in India after the amendment of MTP Act, in 2002, the access to safe abortion services is limited in rural areas. Even where approved facilities exist, the services in public sector are rarely or erratically provided due to lack of trained manpower or equipment, or both. A very less proportion of women in India are aware that abortion has been legalized which results in a high rate of unsafe abortions. In addition, social stigma attached to abortions further result in a high rate of unsafe abortions.
SUGGESTIONS:
•Increased facility: Out of 1.75 lakh facilities in India, only 20,000 are equipped and fully functional in terms of providing comprehensive care for maternal health. Despite legalization of abortions, the facilities are not readily available to majority of the women. It is essential that facilities and equipments for carrying safe abortions be made available in every area.
•Training of healthcare providers: More and more healthcare providers at primary care level need to be trained for performing safe abortions.
•Spreading awareness: Only 7% of women in India are aware that abortions are legal. They are also unaware of the serious complications of unsafe abortions. Women, especially in the rural areas, present with serious complications like bleeding and sepsis. There is also high mortality associated with unsafe abortions. It is important that health education be imparted to the women at every level possible, by the means of counseling by the healthcare providers and ASHA workers, through media etc.
•Stringent rules: Many women have reported a relatively easy access to medications for inducing abortions. This results in an increased rate of unsafe abortions most of which even go unreported unless the patients present with serious complications. The existing laws need to be strictly enforced ensuring that these medications are not available without prescription by a qualified healthcare provider.
•Addressing unmet needs of contraception: Prevention is always better than cure. Unintended pregnancy is the most common cause for induced abortions. With appropriate knowledge about the importance of use of contraceptives and easy availability of contraceptives, unsafe abortions can be largely prevented.
(The authors are Department of Community , Maulana Azad medical College, new Delhi)