Active adult patients involved in sports or strenuous jobs as also older patients can undergo arthroscopy, a new, minimally invasive surgical procedure to examine and repair damage to joints By Dr Shitiz Bhardwaj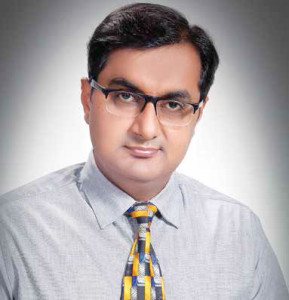 Famous tennis champion Sania Mirza had suddenly experienced jerk in her heavily strapped left knee when she was ready for the opening round of Wimbledon singles clash against France's Virgine Razzano some time ago. It was an instance of anterior cruciate ligament (ACL) injury which causes a lot of pain.
In such cases, arthroscopy surgery is emerging as the answer. This comparatively new surgical procedure is undergoing revolutionary changes due to newer approaches for pain control, introduction of techniques that reduce the preoperative stress response and the use of minimally invasive surgical methods. The latest in arthroscopy surgery is treatment of all ligament injuries including single and multiple ligament injury together. This is routinely performed on an outpatient basis.
A study suggests that when these newer approaches are used in arthroscopic repair of large and massive rotator cuff, tears led to a high percentage of recurrent defects. The minimum 12-month evaluation showed excellent pain relief and improvement in the ability to perform normal activities despite a high rate of recurrent defects. With new developments, the postoperative complications can be reduced, length of hospital stay decreased, and the time for recovery shortened.
The anterior cruciate ligament (ACL) is one of the most commonly injured ligaments of the knee. The incidence of ACL injuries is currently estimated at approximately 200,000 annually, with 100,000 ACL reconstructions performed each year.
The anterior cruciate ligament (ACL) is one of the most commonly injured ligaments of the knee. The incidence of ACL injuries is currently estimated at approximately 200,000 annually, with 100,000 ACL reconstructions performed each year. In general, the incidence of ACL injury is higher in people who participate in high-risk sports, such as basketball, football, skiing, and soccer.
Approximately 50 percent of ACL injuries occur in combination with damage to the meniscus, articular cartilage, or other ligaments. Additionally, patients may have bruises of the bone beneath the cartilage surface. These may be seen on a magnetic resonance imaging (MRI) scan and may indicate injury to the overlying articular cartilage.
Immediately after the injury, patients usually experience pain and swelling and the knee feels unstable. Within a few hours after a new ACL injury, patients often have a large amount of knee swelling, a loss of full range of motion, pain or tenderness along the joint line and discomfort while walking.
The natural history of an ACL injury without surgical intervention varies from patient to patient and depends on the patient's activity level, degree of injury and instability symptoms. The prognosis for a partially torn ACL is often favorable, with the recovery and rehabilitation period of usually at least three months. However, some patients with partial ACL tears may still have instability symptoms. Close clinical follow-up and a complete course of physical therapy helps identify those patients with unstable knees due to partial ACL tears.
Patients treated with arthroscopy surgery of the ACL have long-term success rates of 82 percent to 95 percent. Recurrent instability and graft failure are seen in approximately eight percent of patients.
Complete ACL ruptures have a much less favorable outcome. After a complete ACL tear, some patients are unable to participate in cutting or pivoting-type sports, while others have instability during even normal activities, such as walking. There are some rare individuals who can participate in sports without any symptoms of instability. This variability is related to the severity of the original knee injury, as well as the physical demands of the patient.
Patients treated with arthroscopy surgery of the ACL have long-term success rates of 82 percent to 95 percent. Recurrent instability and graft failure are seen in approximately eight percent of patients. The goal of the ACL reconstruction surgery through arthroscopy is to prevent instability and restore the function of the torn ligament, creating a stable knee. This allows the patient to return to sports.
There are certain factors that the patient must consider when deciding for or against ACL surgery. Active adult patients involved in sports or jobs that require pivoting, turning or hard-cutting as well as heavy manual work are encouraged to consider surgical treatment. This includes older patients who have previously been excluded from consideration for ACL surgery. Activity, not age, should determine if surgical intervention should be considered.
In young children or adolescents with ACL tears, early ACL reconstruction creates a possible risk of growth plate injury, leading to bone growth problems. The surgeon can delay ACL surgery until the child is closer to skeletal maturity or the surgeon may modify the ACL surgery technique to decrease the risk of growth plate injury.
A patient with a torn ACL and significant functional instability has a high risk of developing secondary knee damage and should therefore consider ACL reconstruction. The fast track arthroscopy surgery combines various techniques used in the care of patients undergoing elective operations. The methods used include epidural or regional anaesthesia, minimally invasive techniques, optimal pain control, and aggressive postoperative rehabilitation, including early enteral (oral) nutrition and ambulation.
The most important ACL injuries are common among athletes. Although the true natural history remains unclear, ACL injuries are functionally disabling; they predispose the knee to subsequent injuries and the early onset of osteoarthritis.
The multiple-ligament injured knee is a complex problem in orthopaedic surgery. Most dislocated knees involve tears of the anterior and posterior cruciate ligaments and at least one collateral ligament complex. Careful assessment of the extremity vascular status is essential because of the possibility of arterial and/or venous compromise. These complex injuries require a systematic approach to evaluation and treatment. Physical examination and imaging studies enable the surgeon to make a correct diagnosis and to formulate a treatment plan.
Arthroscopically assisted combined ligaments reconstruction is a reproducible procedure. Knee stability is improved postoperatively when evaluated using knee ligament rating scales, arthrometer testing, and stress radiographic analysis.
Surgical timing depends on the ligaments injured, the vascular status of the extremity, reduction stability, and the overall health of the patient. We prefer to use allograft tissue for reconstruction in these cases because of the strength of these large grafts and the absence of donor site morbidity. We focus on the prospective, randomized controlled trials and, when necessary, the highest level of evidence available. Surprisingly, considerable advances have been made during the past decade regarding the treatment of this devastating injury.
Chadha from Rohtak, 52, presented herself to the clinic to discuss pain in her right knee. This had been going on for many months, progressively worsening to the point of constant discomfort. She reported mild difficulty walking up and down stairs, as well as grinding, popping, and periodic swelling of the joint. A physical exam revealed crepitus, swelling and pain. She was understandably frustrated, and requested imaging and a referral to orthopedics to discuss surgical options. The problems related to ligament injuries are affecting over 10% of individuals over age 50-60.
It is the result of mechanical, metabolic and inflammatory stress on joints, which leads to destruction of articular cartilage. It affects a broad range of patients, and risk factors are varied, from BMI (Body Mass Index) to age to gender and activity level. This can usually be diagnosed by physical exam, although clinicians also rely on imaging to assess disease severity. There is no way to reverse the damage caused by multiple ligament injuries and it is difficult to halt its progression. Nonetheless, symptoms can often be effectively managed in the primary care setting.
Typically, treatment begins with medications. In advanced cases surgery is available for those patients with severe disease who suffer from intractable pain despite optimal medical management and therapy, with some patients gaining substantial benefit from procedures such as total knee arthroplasty when indicated. Some patients, however, may proceed to surgery even before they have exhausted more conservative options.
While total knee arthroplasty is generally performed on patients with severe ligament injuries even those patients with mild to moderate osteoarthritis can also opt for a minimally invasive procedure, in which damaged articular cartilage is either debrided or removed.