Repository of Indigenous Remedies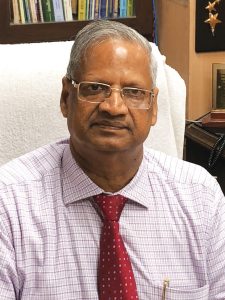 Rich in biodiversity, Andaman and Nicobar Islands are inhabited by aboriginal tribes that have evolved their own system of tackling ailments. Apart from having a huge potential for new formulations and drugs, there are unique treatment procedures followed by them which may be worthy of adoption by other communities including urban societies ….
By Prof Ramesh K Goyal/ S. A. Awaradi/Dr Jaseela Majeed/ Dr Mahaveer Dhobi
Andaman and Nicobar Islands are known for the existence of primordial human societies and rich pristine tropical bio-diversity. These islands are unique both in terms of biodiversity and abundance of dense rain-fed, damp and luxuriant evergreen forest canopy, sheltering a mixed germ plasm comprising Indian, Myanmarese, Malaysian and endemic flora and fauna. These islands harbour endemic life forms having both terrestrial and marine ecosystem.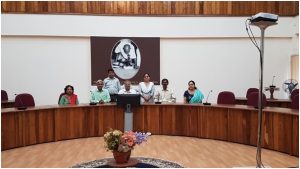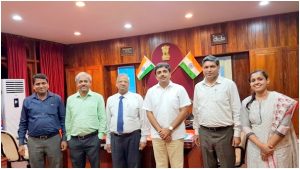 Medicinal plants are the integral part of Islands' biodiversity. The ethnomedicines of Andaman and Nicobar Islands involves a diverse range of products derived from the surrounding flora and fauna. Studies have indicated that a large number of plant species are used by ethnic tribes and local people of bay islands for various ethnomedicinal properties, for example, species like Alstonia macrophylla, Morindacitrifolia are used in treatment of stomach ache, joint pain and fractured bones.
So far about 2500 varieties of plants have been recorded in the Islands, out of which 1300 do not occur in mainland India. Endemism in flora and fauna results in greater number of endemic species and is worth explorable as it offers excellent opportunities for focused biodiversity research.\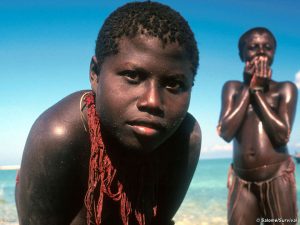 Understanding the tribes
The team from Delhi Pharmaceutical Sciences and Research University (DPSRU) who have contributed to this article first visited the Zonal Anthropological Museum to understand about the original population of the Islands which consist of aboriginal indigenous tribal people, their life and culture since different ages. It was recorded than the human species had populated these islands more than thirty thousand years back, the biological species did much before. Such a long existence of human race probably without the imminent threat of extinction in these islands has led to the evolution of a vibrant culture of the people now known as aboriginal tribes. The importance of this exploration was to understand the genetic makeup, culture, traditional medical practices, ethnomedical knowledge, social structure, taboos and dietary habits of the tribal population.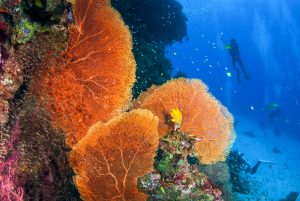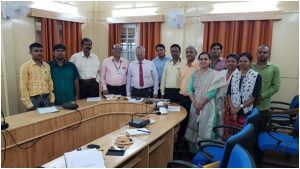 Ethnomedical Significance of Islands
It is known fact that while every surviving biological species adopts itself to the niche or the environment in which it successfully exists, the human species have been attempting to alter the niche to suit their own existence and some of such attempts have in fact succeeded in the past. However, at times the external/environmental factors or internal malfunctions may threaten the life of such living being due to disaster or disease.
The aboriginal tribes of Andaman and Nicobar Islands have evolved their own system of tackling ailments. Some communities may have specialized persons or medicine men to treat the illness like in the Nicobarese, while in others like the hunting-gathering, Shompens and Jarawas, everyone possesses the essential skills to attend to his /her ailments.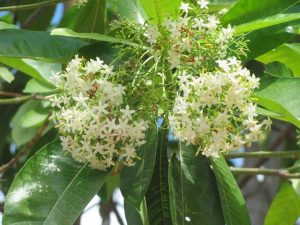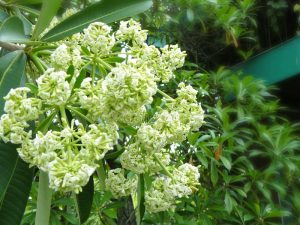 Interesting Traditional Medicines/Remedies of Aboriginals
A couple of examples of traditional medicines/remedies being used by the aborigines are mentioned here just as a prelude to the collaborative research pursuits in anthropology and phytopharmaceutical drug development that would benefit the other people at large.
Liquor de-addiction: The bark juice of a tree is administered orally to the drunkard for four to five days, who thereafter will give up drinking to such an extent that he would vomit at the mere sight /smell of the alcohol. This is mainly used by Andamanese.
Wild pig as the main food source: Shompens spear the boars and sows but spare the piglings to capture and carry them to their encampments and use wild pigs as main source. The bark of a specific tree is boiled in water to get the decoction and that is applied over the ventral surface of the lifted piglet from its nose to tail, two-three times a day for about a week. Thereafter, piglings so treated will not escape into wilderness, the forest and will follow the Shompens like the pet dogs till their slaughter and thus form the mobile silos for this tribe. In the past, the captured women from other Shompen groups were given similar treatment, so that such women followed their captors like shadows.
Medicines and procedures for smooth and less painful childbirth: Jarwas, one of the tribes rub the womb and abdomen of woman in labour pain with three items, viz warmed green leaves of a tree; soaked bark of another plant and the adult man's dandruff mixed in little water. Resultantly, childbirth turns a cakewalk for Jarawa woman and not a nightmare as experienced by most of the modern women who readily undergoes the caesarean, a common practice now.
Medicinal culture of Jarawas: It is based on an understanding of the state of body and symptom-oriented treatment pattern. Generally, the state of body is conceived as toomo/doomo (normal) or ulleda (sick) or bechaame (functionless). Ulleda is the uneasiness caused by fever, cough, cold or any pain. Injuries, sting of the honey bee or such other accidents can cause ulleda. Once the cause of the sickness is identified, treatment is started accordingly. The therapy is mainly a kind of trial and error method. If the disease is severe and beyond their control, the patient is shifted to waathede/ulledachadda (sick hut) which is far away from the settlement area. Only one or two caretakers from the immediate kin folk are allowed to be with the patient. The elderly people suggest the treatments.
Ulleda allaale: It is common treatment for many ailments involving rubbing/massaging (allale) the body with a variety of plants. The bark of oomaalu plant is ground and mixed with honey to form a paste. This when applied on the body, subdues high fever. Massaging the body with allaam (a mixture of red ochre and pig fat) mixed with saliva controls swelling. Ulleda allale is employed in the case of fever, swelling and body pain.
Ulleda ettaha: The main feature of this treatment is that barks and leaves are tightly tied on the affected part of the body. Leaves are heated and then pressed or tied across the injury or swollen parts. Barks of the plants wetho, weetpo and creepers are wound around the affected part to reduce swelling.
Ulleda tiithaab: Some of the food items are used as medicines too, example; Chaanoshoov (acute cough): Lizards fat (backache/stomachache), totkoolov (chest pain), ukkela, yeev, ovu (body pain), othegeithaab (headache) are a few of them. Buttincho (stomach ache), combination of fresh water and salt water, taken as medicine too.
Ulleda ennahaavu/enhaduugle: Some of the leaves/creepers are used to make garlands and head and waist ornament as treatment for ailments like uttuug (cough), bodyache, and onotaayahu (cold).
Ulleda omo: If the ulleda is serious, the patient is made to lie on a leaf pad and his body is covered with leaves. Sleeping on the leaves is called ulledamomo. This practice of indigenous and cumbersome therapy is on the wane because now modern medicines are available to the Jarawas and they use them even for minor ailments.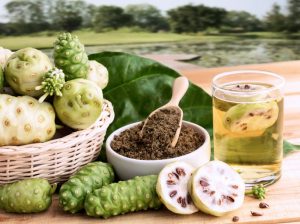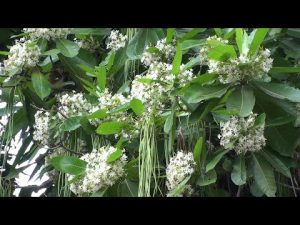 Adaption to Environment
The visit to Biological Park at Chidiya Tapu (Bird Island Biological Park) was remarkable which has been a centre for biodiversity and conservation where one can catch a glimpse of the rich flora and fauna of the islands. The park conserves and study endemic and endangered species of animals found in the Andaman and Nicobar Islands. It is a vast repository of plant species right from the majestic Mahuas to the exquisite Padauks which being steadier than teak are widely used in furniture making. Holy Rudraksh (Elaeocarpssphaericus) and aromatic dhoop/resin are also grown here. The DPSRU team headed by Vice Chancellor was received by the forest ranger A. K. Singh, who accompanied them during the entire visit.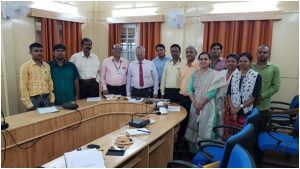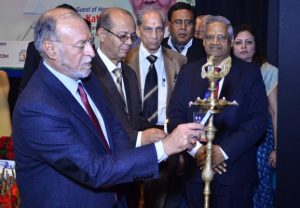 Conclusion
Apart from having a huge potential for the new formulations and the drugs, there are several practices and procedures followed by the aboriginal tribes of A & N islands in course of their vibrant living through millennia which may be worthy of adoption by other communities including urban societies. What is required is their scientific evaluation and systematic validation through modern medical science. To keep this endeavour alive by collaborating with the pioneering research agencies in the area, DPSRU intends to promote, refine and mould tribal medicine for sustainable development.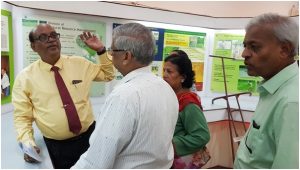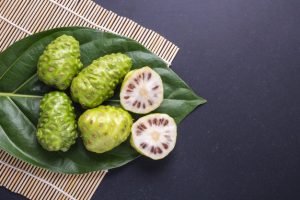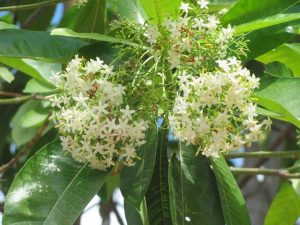 Background of the Study
As a follow-up of International conference on "Challenges for Global Competitiveness of AYUSH and Natural Products" held in from DPSRU) in February 2018, and suggestion of LG of Delhi Anil Baijal, a research team headed by Vice Chancellor of DPSRU, Prof Ramesh Goyal and two faculties Dr Mahaveer Dhobi and Dr Jaseela Majeed made an exploratory visit to Andaman & Nicobar Islands in the month of April 2019.
The current article is meant to share the findings of the visit which unravel the identity and aboriginal culture of the Islands, backed by different perspectives, unique research experiences and interactions which may facilitate to keep this endeavour alive.
Key objectives of the visit
1. To explore the herbal wealth of Andaman & Nicobar Island's Biodiversity.
2. To take research to the next level by collaborating with pioneer research organizations/institutions like Central Island Agricultural Research Institute of Indian Council of Agricultural Research (CIARI-ICAR), Regional Medical Research Centre of Indian Council of Medical Research (RMRC-ICMR), Andaman & Nicobar Regional Centre of Botanical Survey of India (ANRC- BSI), Andaman & Nicobar Regional Centre of Zoological Survey of India (ANRC-ZSI), Regional Research Centre of Ayurveda Central-Council for Research in Ayurvedic Sciences (RRCA-CCRAS), Port Blair that have already worked in this area. Also, to collaborate with Tribal Welfare Department of Andaman Nicobar Administration especially with agencies closely associated with tribes like Andaman and Nicobar Tribal Research and Training Institute (ANTRI) and Andaman Adim Janjati Vikas Samiti (AAJVS).
3. To investigate the traditional means of treatment utilized by indigenous tribal population of Andaman & Nicobar Islands.
4. To preserve and prevent the loss of precious knowledge on medicinal plant species and the formulations used by traditional knowledge practitioners (TKPs) among the tribes of Andaman & Nicobar Islands who serve as healthcare service providers and also to identify geographic location for collection and collation of folk knowledge in relation to medicinal plants used by the tribal population of Islands residing for generations.
5. To develop phytopharmaceutical drug/formulation in collaboration with research organizations such as ANTRI working in the Islands and associated with the tribes for sustainable utilization.