Transplantation of organs has undergone great advancement but it suffers from an acute shortage of organs as there is inadequate awareness about the importance of organ donation in the country…
By Team Double Helical
Each year, hundreds of people die while waiting for an organ transplant. There is an acute shortage of organs, and the gap between the number of organs donated and the number of people waiting for a transplant is getting larger. Transplants, as an option, have successful outcomes, and the number of people needing a transplant is expected to rise steeply due to an ageing population and an increasing incidence of organ failure.
Transplantation of one organ from one human being to another has always been a rigorous process which needs utmost care. A heart which is donated must be transplanted within four hours after removal from the donor. For a successful transplantation,great team effort is required; if one person in the team is not cooperating, it is very difficult to transplant any organ successfully. The processstarts from the donor;police in making green corridor; driver who drives the ambulance as fast as possible; the hospital where the organ is transplanted, the team of doctors operating upon the patient who receives the heart.
Transplantation over the past few decades has gradually become the accepted treatment for a number of conditions where organs like the kidneys, heart and liver have irreversibly failed. For a patient with kidney failure an alternative such as dialysis is available till an organ becomes available, but for a patient with liver or heart failure; the only hope of living may be to have an immediate transplant. Organ donation is a gracious act; it reaffirms our faith in humanity.
State of organ transplant in India
There have been several news reports about organ trafficking in India, putting the spotlight on the shortage of donors. Take, for example, kidney transplants. Against the global requirement of about 600,000 each year, only 60,000 are done. In India, of the 150, 000 to 200,000 people who need transplantation, only 3,500 get it.This scarcity will grow rapidly in the coming years because of increasing lifespan, rising incidence of end-stage kidney disease, and wrong legislative policies.
Says Dr Rajesh Agarwal, Nephrologist, Sri Balaji Action Cancer Hospital: "There should be a uniform legislative policy to augment organ donations and enforce regulatory mechanisms. Organ transplantation is different from other healthcare activities and the law on this subject should be enacted by the Centre. Also needed is a centralised regulatory authority to monitor the transplantation procedures, inspect hospitals, and summon the concerned managerial and medical, paramedical staff involved in the procedure. The authority constituted under the Transplantation of Human Organs Act 1994 doesn't have pan-Indian jurisdiction. It should be mandatory to report all transplantations to the central organ donation authority, with details of the donor and the recipient, members of the authorisation committee and the transplantation team. All transplantations must be registered, which should allot a wait listed number to each registrant''.
DR Ravi Bansal, senior consultant, Nephrologists', PSRI Hospital Delhi Said ''International organ donation policy is well established. More than 80% of transplants are cadaveric. In Netherland, organ donation is included in curriculum of school students. They have option of taking the pledge to donate organ before they exit from school and join higher education. Central Organ Sharing Program is a well established. In India, laws are adequate but awareness is negligible. So, there is a need to make doctors and general public more aware of these laws.
In the last 12 years, there has been great advancement in the field of organ transplantation in India. People are discussing or talking about the problem of donating organ. The Government is organizing awareness programs to encourage people for donating their organs. It promotes awareness programmes for organ donation on both electronic and print media. The Organ Retrieval and Banking Organisation (OROB)promotes organ donation at the table of colleges, societies and other fora. This is steadily leading to changes in urban areas, though not so much in rural areas.
Statistics
In India every year nearly:
500,000 people die because of non-availability of organs
150,000 people await a kidney transplant but only 5,000 get one
1,000,000 lakh people suffer from corneal blindness and await transplant nationally, only 0.08 persons in per million populations (PMP) donate, while the total population is 1.2 billion. This is incredibly small figure with respect to total population.
According to a report of National Organ and Tissue Transplant Organization (NOTTO), 10750 kidney transplants, 3570 liver transplants and only 29 of heart transplants took place in India recently. Among this 14038 transplants were living transplant, while the rest were cadaver ones.
90% of people in the waiting list die without getting an organ.
Wholly throughout the world, the trade of human organs is illegal except in Iran. In India before the Transplantation of Human Organ Act in 1994 the trade in organ was legal and it made India a lucrative market for organ trade for the world, but along with it many problems emerged. Due to the lack of awareness, the lower class people were not compensated properly for their donations, on the other hand some cases showed that the patients were actually unaware about the transplantations.
Heart Transplant:
Heart transplant is the most critical transplantation among all other transplantation of organs. Apart from the relaxation time of transplantation its success depends on many other issues, like the condition of the organ, other circulatory action or even age of the receiver body. For a heart transplant, the diseased heart is removed and replaced with the donated heart. During the surgery, a mechanical pump moves blood through the body.
Kidney Transplant:
Kidney transplant takes place generally at the end stage renal-disease. The donor can either be a living person or a deceased person. As per statistics,kidney transplant is the most frequent organ transplantation. The success rate is very high in this type of transplantation as there are many ways in which a human body can be supported for a while through dialysis in order to purify the blood. Therefore, we can say that the criticality of kidney transplantation is comparatively less.
Liver Transplant:
It is also known as hepatic transplantation. The diseased liver is fully or partially replaced by a healthy and donated liver. It is an option for end-stage or acute liver disease. Immunosuppressive drugs are used to lower the chance of rejection of the transplant by the body and this is the case like all other allother graft. Liver transplant is tagged with a controversy where the alcoholic patients get a transplant in order to fight the alcoholic cirrhosis, as other non-alcoholic patients may be considered as more deserving of that transplant.
Eye transplant:
In eye transplantation, the cornea part of the eye is transplanted, therefore, it is also called corneal transplantation. Cornea is the transparent part of the eye. The cornea rejection in the patient's eye can occur at any time after the transplantation, even after decades because of several causes.
Intestine Transplant:
It is one of the rarest types of transplantations due to the high rate of rejection by the receiving body. Due to the improvements in immunosuppressive regiments, it is done on a more frequent basis. Though the options for treatment of the intestine are many, but in some critical cases the transplantation is the only options.
Pancreas Transplant:
Pancreas is one of the vital organs in our body as it regulates the sugar level in our body. Therefore, generally a diabetic patient goes for pancreas transplantation. It can also be partially replaced as in the case of liver.
Government initiatives in organ transplant
While noting that donating organs is a gift of life and is an altruistic, egalitarian and essentially moral act, J P Nadda, Union Minister of Health and Family Welfare has urged people to come forward and donate organs to save lives. He stated that organ donation can benefit the recipient largely by improving health, quality and span of his life and even save him from death or other critical conditions. He was speaking at a function organised by Dadhichi Deh Dan Samiti (DDDS) recently. The Samiti organised a dialogue on framing of the protocol to develop respect for donated cadavers and the families of cadaver donors amongst the medical teaching community.
Health Minister urged the participants to list down the solutions that will encourage organ and body donation and assured that the Government will not delay its implementation. He further said that the ministry has started taking concrete steps for harvesting of cadaver organs and tissues and hope that it will be able to optimally utilise this vast national resource.
Elaborating his ideas, the Health Minister said that the benefits of initiatives should reach out to every nook and corner of the country and should not be limited to cities only. He added that the demand for organs continues to increase manifold in future keeping in view the increased incidence of lifestyle diseases. So, there is a need to create a system for improving the rate of safe, effective and ethical donation of cadaver organs for transplantation in those who need them badly.
Government is taking various steps to simplify organ donor law/rules and procedures. He said that the website of National Organ & Tissue Transplant Organisation (www.notto.nic.in) provides updated information and online facility for registering pledges for organ donation. 13,443 donors have already pledged for organ donation. A 24×7 call centre with toll free helpline number (1800114770) has been established for providing information on organ donation and coordinating matters relating to retrieval and allocation of organs recovered from cadaver donors.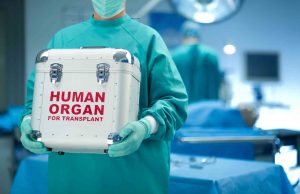 Promoting the cause
Anju Sharma who runs an NGOis engaged in creating awareness about eye donation among the common people. Her main objectives to increase collection of eyes from all over the country and to educate the public about eye donation and prevention of corneal blindness.
Like Anju Sharma many individuals these days are engaged in generating mass awareness aboutorgan donations. In fact, one donor can save eight lives.As per a report, 250 people die every day in the absence of organs for transplant.
Donate Organs Save Lives is an independent online platform to further the cause of cadaver organ donation in India through educating the public about the importance of organ donation. The organization aims to help build a nationally coordinated approach to spread and gather information about organ and tissue donation for transplantation.
Human beings want to be remembered after their death. Still, there is little realization that the way to make a difference is by donating organs. It's a great legacy that one can leave behind.
The Deceased Organ Retrieval Sharing Organization (DORSO) is an autonomous and recognized agency for the Delhi State Deceased Organ Retrieval Transplant Authority. It wants to make a difference and enlighten the Indian Society about the new afterlife with organ donation. It has a specific role to monitor, evaluate, appraise and disseminate to the Delhi State Health Department on the periodic status of implementation of the cadaver programme.
While the deceased donation programme is yet to evolve, the living donation programme has been marred with constant kidney scandals. Although the history of cadaver transplants in India is recent, the first attempts to use a cadaver donor's kidney were undertaken in 1965 in Mumbai. The medical problems included technical difficulties in engrafting, immunological problems, and infection.
In India, despite the THO act, neither has the commerce stopped nor have the number of deceased donors increased to take care of organ shortage. The concept of brain death has not been promoted or widely publicized. Most unrelated transplants currently are being done under the cloak of legal authority from an authorization committee. The few deceased donations that are taking place are due to the efforts of a few non-government organizations (NGO) or hospitals that are highly committed to the cause.
To a large extent, the failure of the THO act has been because of the way it has been interpreted and implemented by authorities and hospitals.
Recently, the government has come under much criticism by the public and media. It has added a few legislations in the form of a Gazette to curb the illegal unrelated donation activities and has tried to plug the loopholes in the THO Act.
The main provisions of the THO Act and the newly passed Gazette by the Government of India include the following:
For living donation – The relatives who are allowed to donate include mother, father, brothers, sisters, son, daughter, and spouse. Recently, in the new Gazette grandparents have been included in the list of first relatives. The first relatives are required to provide proof of their relationship by genetic testing and/or by legal documents. In the event of there being no first relatives, the recipient and donor are required to seek special permission from the government appointed authorization committee and appear for an interview in front of the committee to prove that the motive of donation is purely out of altruism or affection for the recipient.
Brain-death and its declaration – Brain death is defined by the following criteria: two certifications are required 6 hours apart from doctors and two of these have to be doctors nominated by the appropriate authority of the government with one of the two being an expert in the field of neurology.
Regulation of transplant activities by forming an Authorization Committee (AC) and Appropriate Authority (AA.) in each State or Union Territory. Each has a defined role as follows:
Role of Authorization Committee (AC) – The purpose of this body is to regulate the process of authorization to approve or reject transplants between the recipient and donors other than a first relative. The primary duty of the committee is to ensure that the donor is not being exploited for monetary consideration to donate their organ. The joint application made by the recipient and donor is scrutinized and a personal interview is essential to satisfy to the AC the genuine motive of donation and to ensure that the donor understands the potential risks of the surgery. Information about approval or rejection is sent by mail to the concerned hospitals. The decision to accept or reject a donor is governed by Sub Clause (3), Clause 9 of Chapter II of the THO Act.
Role of Appropriate Authority (AA): The purpose of this body is to regulate the removal, storage, and transplantation of human organs. A hospital is permitted to perform such activities only after being licensed by the authority. The removal of eyes from the dead body of a donor is not governed by such an authority and can be done at other premises and does not require any licensing procedure. The powers of the AA include inspecting and granting registration to the hospitals for transplant surgery, enforcing the required standards for hospitals, conducting regular inspections of the hospitals to examine the quality of transplantation and follow-up medical care of donors and recipients, suspending or cancelling the registrations or erring hospitals, and conducting investigations into complaints for breach of any provisions of the Act. The AA issues a license to a hospital for a period of five years at a time and can renew the license after that period. Each organ requires a separate license.
Hampering the cause
Organ donation finds few takers in the country due to lack of awareness and understanding about organdonations, religious attitudes, superstitious belief andbureaucratic hurdles
By Dr Manisha Yadav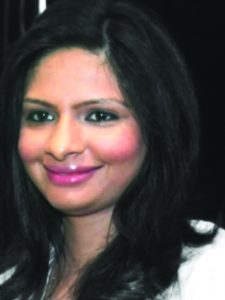 In a vastly populated country like India where near about 200,000 people need a new kidney every year and around 100,000 need a new liver, only few percentage of the demand for new organs is met, which amounts to 2% – 3% of the total demand.
Finding a donor match is difficult to begin with. In India, this challenge is compounded by bureaucratic hurdles and lack of awareness. A lot of red-tapism and paperwork involved in getting a transplant done also contributes in worsening the situation.
Under Indian law, for instance, it's relatively easy for close relatives to donate an organ, or part of it, to a family member in need. According to existing rules, if the potential donor is not related to the person who needs the organ, the transplant needs to be approved by a state-level committee or by a hospital committee that includes government officials. This results in unnecessary delay in the donating process.
Most of the Indians, mainly the north Indians carry a superstitious belief that donating organ is an evil practice and an individual's soul will not rest in peace if the body parts are mutilated. This is mainly due to the lack of awareness prevailing over there. The most common myth prevailing in the process of organ donation is that, if the doctor knows that the individual has given his consent for organ donation, he wouldn't work hard to save his life.
Organ transplantation can be lifesaving for patients with organ failure. Thousands of these patients may die because there are not enough donated organs to meet the demand. The main factor limiting organ donation is that less than half of the families of potential donors consent to donation. Many organs can be donated, including heart, intestines, kidneys, liver, lungs, and pancreas. Tissues that can be donated include corneas, heart valves, and skin. Donations may be used in people who have organ failure, who are blind, or who have severe burns or serious diseases. If you wish, you may specify which organs and tissues you would like to donate. While you are alive, you may donate a kidney or part of your liver to a specific / related matched patient. More than 6,000 transplants from living donors are performed each year. The number can go up and save many more lives if people give consent for donating their organs after death.
Any person can become a donor irrespective of age, caste, religion, community, current or past medical condition. However, patients suffering with active cancer, active HIV and active infection or intravenous drug use cannot do the same, though most cancer patients can donatecornea. There are two ways in which an individual can opt for organ donation: Opt In, where the donor gives consent, or Opt Out, where anyone who has not specifically refused is considered a donor. In India the Opt In system is adopted.
Organ transplant works on two principles, firstly, living donor transplant. Secondly, deceased donor transplant. In living donor transplant, a living person decides to donate his or her organ(s) to someone in need of a transplant. Living donors are usually family members or close friends of the person who requires a transplant. In deceased donor transplant, organs from a brain dead individual are transplanted into the body of a living recipient. The deceased individual in this scenario can only be a victim of brain death. This kind of transplant initially requires the recipient to wait on a list until a suitable organ is available based on the recipient's medical profile. The shortage of organs is virtually a universal problem. Even in developed countries, where rates of deceased organ donation tend to be higher than in other countries, organs from this source fail to meet the increasing demand. The prerequisites for the success of a transplantation programme include awareness, positive attitude of the public towards organ donation and consent by relatives for organ donation in the event of brain death.
Lack of knowledge and understanding about organdonations, religious attitudes, and superstitious beliefs have generated fear and mistrust in the minds of the common man and, especially, the terminally ill patients. To increase the number of donors, initiatives should be taken to ease the entire process by making the people aware about registration for organ donation as this may help the doctors to found the donor more easily.
(The author is associated with Santosh Medical College and Hospital, GZB)