Accelerating Health For All
The Interim Budget for 2019-20 has provided increased outlay for Ayushman Bharat and healthcare sector, in general. It can certainly pave the way for providing health for all. But the medical fraternity believes that the Modi government's ambitious healthcare policy will become a reality only if the allocation for the health sector rises considerably from the current 1.15 % of the GDP …
By Amresh K Tiwary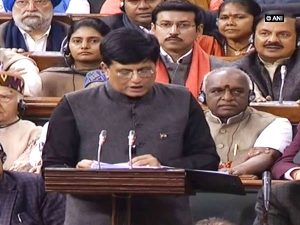 Ayushman Bharat-Pradhan Mantri Jan Arogya Yojana (AB-PMJAY) has been allocated Rs 6,400 crore, while Rs 61,398 crore outlay has been made for the health sector in the interim Union Budget 2019-20. The allocation for the National Health Mission (NHM) for 2019-20 was raised to Rs 31,745 crore from the last budget's allocation of Rs 30,129.61 crore. The government, in the interim budget, has allocated Rs 64 crore for upgrading and strengthening nursing services, Rs 5 crore for upgrading pharmacy schools and colleges, Rs 800 crore for upgrading district hospitals and state government medical colleges (post-graduate seats). It allocated Rs 1,361 crore for strengthening government medical colleges (undergraduate seats) and central government health institutions, Rs 2,000 crore for establishing new medical colleges, Rs 20 crore for setting up State Institutions of Paramedical Sciences in the states and for setting up colleges of para-medical education.
Ayushman Bharat-Pradhan Mantri Jan Arogya Yojana scheme aims at providing a cover of Rs 5 lakh per family annually and is aimed at benefitting more than 10 crore poor families across the country. In the previous budget, Rs 250 crore had been allocated for setting up Ayushman Bharat Health and Wellness Centres under the National Urban Health Mission to provide comprehensive and quality primary care close to the community.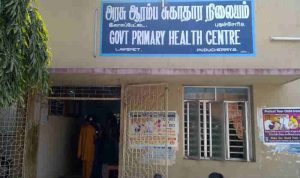 The National Programme for Health Care for the elderly saw an increase in allocation from Rs 80 crore to Rs 105 crore while the National Mental Health Programme saw a hike from Rs 5.50 crore to Rs 40 crore. The budgetary allocation for the National Programme for prevention and control of Cancer, Diabetes, Cardio-vascular Disease and Stroke was increased to Rs 175 crore from Rs 100.50 crore. Allocation to the Tobacco Control Programme and Drug Deaddiction Programme was kept at Rs 65 crores, a decline by Rs 2 crore.
In India, the existing primary health care model is limited in scope. Even where there is a well-functioning public primary health centre, only services related to pregnancy care, limited childcare and certain services related to national health programmes are provided, which represent only 15 per cent of all morbidities for which people seek care.
Niti Aayog believes that the battle against non-communicable diseases can only be won through a primary health system that ensures that chronic diseases are not only detected early, but also that preventive action is taken to ensure improved lifestyles. The Aayog termed the decision to launch the PMJAY under the Ayushman Bharat a path breaking step towards Universal Health Coverage (UHC). It noted that public funding of health has been consistently low in India (approximately 1.3 per cent of GDP). As a result, out-of-pocket expenditure (OOPE) is 62 per cent of the total expenditure on health.
The Aayog also pitched for ensuring access to drugs and medical devices at affordable prices as it was an essential ingredient of UHC. It observed that citizens have to incur high out-of-pocket expenditure on primary health care, of which the largest expenditure is on drugs. The Aayog recommended providing greater autonomy to public hospitals to use claims money generated under the PM-JAY to improve facilities, purchase the necessary drugs or tests and provide performance-based incentives to the staff.
It suggested strengthening district hospitals to conform to the Indian Public Health Standards and institutionalize ranking of district hospitals based on their performance on health indicators to foster competition and nudge them towards quality improvement.
It also called for strengthening health research capacity by setting up research consortia for diseases of high priority including neglected tropical diseases and emerging infections along the lines of the India TB Research and Development Corporation.
The Aayog called for covering the entire country with a network of viral research and diagnostic laboratories with a testing capacity of more than 15 lakh samples per year, identify key research areas in traditional medicine and facilitate collaborative research with modern systems of medicine.
For successful implementation of the PM JAY, the Niti Aayog pitched for developing a robust, scalable and interoperable IT platform as per standards formulated by the National Digital Health Authority to enable paperless and cashless transactions under the scheme.
It also stressed putting in place mechanisms for fraud prevention, detection and control as well as for grievance redressal. The Aayog suggested designing a comprehensive media and outreach strategy to increase awareness of the scheme among intended beneficiaries and other stakeholders and institutionalizing health technology assessment at the central and state levels to determine the service packages to be covered under the PM-JAY in the future.
Provision for ASHA Benefit package has been increased by 92.44 per cent over previous year. Additional Rs 692.40 crore has been allocated in 2019-20 against 2018-19 for Health System Strengthening under NRHM for improvement of health infrastructural facilities and to upscale free drugs and diagnostics," a health ministry document stated.
Allocation for the National Mental Health Programme saw a decline from Rs 50 crore to Rs 40 crore while the budgetary outlay for the National Programme for prevention and control of Cancer, Diabetes, Cardio-vascular Disease and Stroke was reduced to Rs 175 crore from Rs 295 crore.
The total budgetary allocation for the tertiary care programmes saw a dip of Rs 200 crore, from Rs 750 crore in 2018-19 to Rs 550 crore for the upcoming fiscal. The budgetary allocation for 2019-20 of North Eastern Institutes increased by 77.12 per cent over previous year.
The government, in the interim Budget, has allocated Rs 64 crore for upgrading and strengthening nursing services, Rs 5 crore for upgrading pharmacy schools and colleges, Rs 800 crore for upgrading district hospitals and state government medical colleges (post-graduate seats).
It allocated Rs 1,361 crore for strengthening government medical colleges (undergraduate seats) and central government health institutions, Rs 2,000 crore for establishing new medical colleges and Rs 20 crore for setting up state institutions of paramedical sciences in the states and for setting up colleges of para-medical education.
The elections looming ahead, healthcare was expected to receive priority attention in Budget 2019. And it did hit the sweet spot within 29 minutes of the Budget speech. In the last five years, we have seen a massive improvement in healthcare services with the launch of the world's largest healthcare scheme Ayushman Bharat. Lakhs of poor and middle class have benefited from cheap medicines now available.
Ayushman Bharat allowed more than 10 lakh poor and vulnerable Indians to avail free treatment; 4,900 Jan Aushadhi Centres, dispensing over 700 medicines at low cost, had opened in more than 600 districts under the "Pradhan Mantri Bharatiya Jan Aushadhi Pariyojana"; that, reduction in the cost of cardiac stents and knee replacement along with free dialysis resulted in an annual saving of more than Rs 8,100 crore; that, for a premium of just Re 1 a month under the "Pradhan Mantri Suraksha Bima Yojana" and 90 paise a day under the "Pradhan Mantri Jeevan Jyoti Bima Yojana.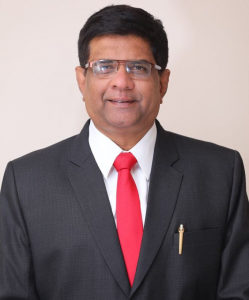 According to Dr Ravi Wankhedkar, Past National President, IMA and President, SAARC Medical Association, the budget is disappointing for health sector in many ways like no increase in outlay for health that remains at a meagre 1% of GDP. The IMA persistently has demanded to increase it to minimum 2.5% of GDP. Announcing new AIIMS without necessary financial support is a gimmick; the poor conditions of previously announced AIIMS is a testimony to it. Figures of beneficiaries under Ayushman Bharat are misleading – mainly they are of government hospitals where already free treatment was given, or figures adopted from existing state schemes. There has been no announcement on reducing drug prices by adopting the long standing demand of IMA of One Company-One Drug-One Price Policy. No relief for small & medium hospitals, who are one of the largest employment providers, especially for women, neither in form of single window clearance or incentives for opening hospitals in rural & difficult areas.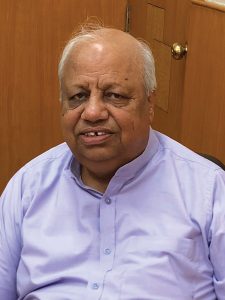 Dr A K Agarwal, Medical Director (Innovation) Apollo Hospital and Ex-Dean, Maulana Azad Medical College, New Delhi, said, "The government should make some significant changes in the health insurance segment to realize India's ambition of 'healthcare for all'. The government must address the ill-health and the ensuing poverty of people caused by the huge out-of-pocket medical treatments. The government must launch awareness campaigns to educate people. National level campaigns and events should be held by government associations to make people understand the value of health insurance and preventive care. The focus should be on monetary benefits to correct the existing mindset where it's seen as a waste of money."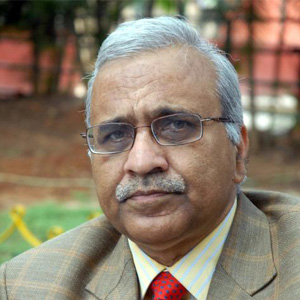 Dr Girdhar Gyani, Director General, Association of Healthcare Providers (India), said, "We welcome the increase in the budget made for Ayushman Bharat Scheme but we feel that for the kind of efforts which are required to run the health and wellness centres, this provision is negligible.. Even if you provide more budget for running Ayushman Bharat, you have to focus on providing sufficient resources to open new hospitals in tier 2 and tier 3 cities. You have to put more effort in producing doctors, super specialist doctors and more importantly allied health workers. Unless you mobilise resources and efforts on these things, any amount of money invested in Ayushman Bharat will not yield results".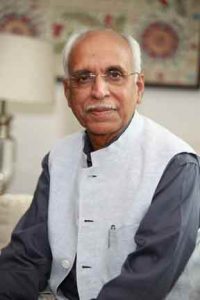 Dr Vinay Agarwal, President of Consortium of Accredited Healthcare Organisations (CAHO) said, "A slight increase in the funds allocated to the healthcare is a welcome step. But personally I don't find anything to be happy about this unless or until the government increases substantially as promised over many years. Secondly, the government should have enough money to be paid to the hospitals for the services which they have been already rendered. It should just not be the money on paper. The budget does not provide sufficient funds to pull the medical facilities out of bad shape".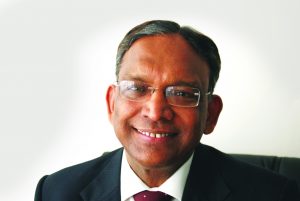 Dr Vinay Aggarwal, Past National President, Indian Medical Association, said, "I welcome the scaling up plans for the Ayushman Bharat. The government's focus on universal health coverage that improves India's march towards a Swasth Bharat has to be done collaboratively through value-based scientific costing driving sustainable pricing, and supported by improved ecosystem efficiency. The recently announced Interim Budget 2019-20 seems to be comprehensive, wide ranging and balanced, with many positives for the health sector. However, the government needs to revisit the unfinished agenda like priority sector' status to healthcare."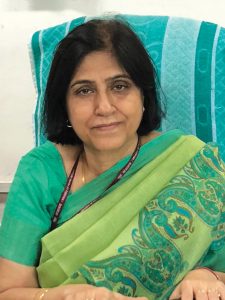 Dr Suneela Garg, HOD, Department of Community Medicine, Maulana Azad Medical College, New Delhi, said, "With very good amount allocated in Ayushman Bharat, outpatient care and diagnostics would receive great impetus. It will empower the poor and the needy, a movement that can potentially change the healthcare in India. A scheme of this magnitude would be very challenging and certainly a herculean task to implement. With proper implementation, there would be the need to build an enormous infrastructure, healthcare personnel and finances. The government has allocated some additional funds for this but all this will require a much larger allocation in the future."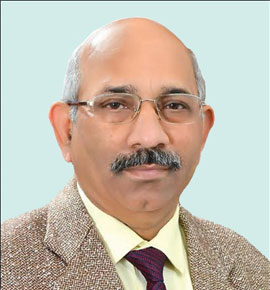 Dr K K Kalra, Ex CEO, NABH, said, "Definitely there is need to increase government spending on healthcare from current 1 percent to minimum 2.5 percent at the earliest. And the government need to strengthen public facility without which the goal of health for all cannot be achieved. We need to improve healthcare facilities across the country."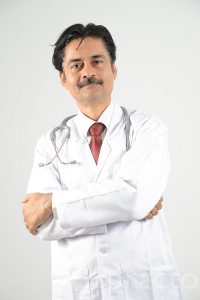 Dr H P Singh, Senior Child Specialist, Vaishali Mother and Child Clinic, said, "In my view, there is no beneficiary scheme for the local manufacturers of medical devices, whereas the government wants to reduce healthcare cost in India. The Interim Budget 2019 spelled out the central government's scale-up in healthcare initiatives over the past few years. This is quite encouraging as this focus will help augment and strengthen health access across India."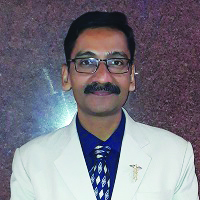 Dr Sachin Bhargav, Senior Child Specialist, Vaishali (Ghaziabad), said, "With the constant rise in medical inflation and the instances of both communicable and non-communicable ailments, like cancer, heart issues, dengue, malaria, etc., it is very important for us to provide access to right healthcare to people. Here, health insurance can play a pivotal role. Therefore, the government should lower GST rates on health insurance policies from 18% to 12% to make it affordable for the common man.
While the Indian economy is showing tremendous growth potential, thanks to the government's modern and inclusive outlook, it still struggle with a large population that does not have adequate access to healthcare. Even among emerging markets, India is one of the least insured countries with only 20% of people having any kind of health insurance."
The government should increase its spending on public health system and primary care. The National Health Policy, 2017 talks about increasing public spending to 2.5% of the GDP by 2025, but this would remain a far cry if the Union government's allocations towards health are not increased considerably every year by at least 30%.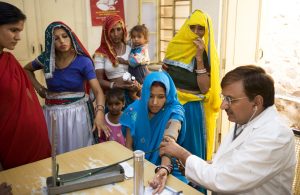 Some concerns…
The Ministry of Health and Family Welfare (MOHFW) has received an allocation of Rs 63,298 crore in the budget, an increase of little more than Rs 7,000 crore compared to the previous years. As much as 55% of this increment in allocation is, however, devoted to PMJAY. It is a government-funded scheme to cover secondary and tertiary-level inpatient expenses for poor families. While this is a whopping 167% increase in a single year for a single scheme, unprecedented in the health sector, critics argue that PMJAY essentially incentivizes private investment in healthcare through assured market share, as well as subsidies in the form of viability gap funding under the banner of free hospitalization for the poor.
It is one of India's biggest public–private partnerships. However, some experts think that such segmented insurance schemes are ineffective in providing free care, rather than reducing, they increase "out-of-pocket expenditure," and that they are associated with inappropriate and unnecessary care.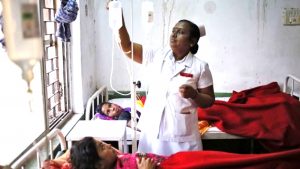 When insurance is scaled up in a context where there is a huge inadequacy and inequity in access, and an almost complete absence of regulation, it might result largely in the transfer of public funds into private hands without any matching health outcomes or financial protection.
Allocations towards reproductive and child health (RCH), which includes schemes like Janani Suraksha Yojana (JSY), immunisation programmes and various key disease control programmes, have experienced a cut of around Rs 4,200 crore compared to the expenditure in 2017–18. The allocations for the Pradhan Mantri Matritva Vandana Yojana (PMMVY), a scheme for maternity entitlement and wage compensation for women, was cut to half in the previous year's (from Rs 2,400 crore in 2018–19 budgeted estimate to Rs 1,200 crore), and in this budget, an additional Rs 1,000 crore over 2018–19 budgeted estimate have been allocated. These allocations are, however, much lower compared to the requirements.
As for the front line workers, the budget speech mentions a 50% hike in the honorariums of the accredited social health activists (ASHAs) and anganwadi workers, which is far less than the long-standing demand for minimum wages (not less than Rs18,000 per month), along with social security, including monthly pensions of not less than Rs 3,000.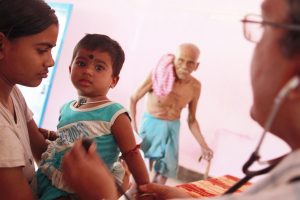 The Ayushman Bharat scheme is facing delays and uncertainty in some states. Why, when and how it will roll out in West Bengal, Kerala, Meghalaya, Puducherry, Punjab or Rajasthan?
The 21 AIIMS operating or being established, as mentioned by the FM, sounds good, but very few hospitals have been constructed. Some have received paltry portions of the sums promised, while some have just managed to build their boundary walls.